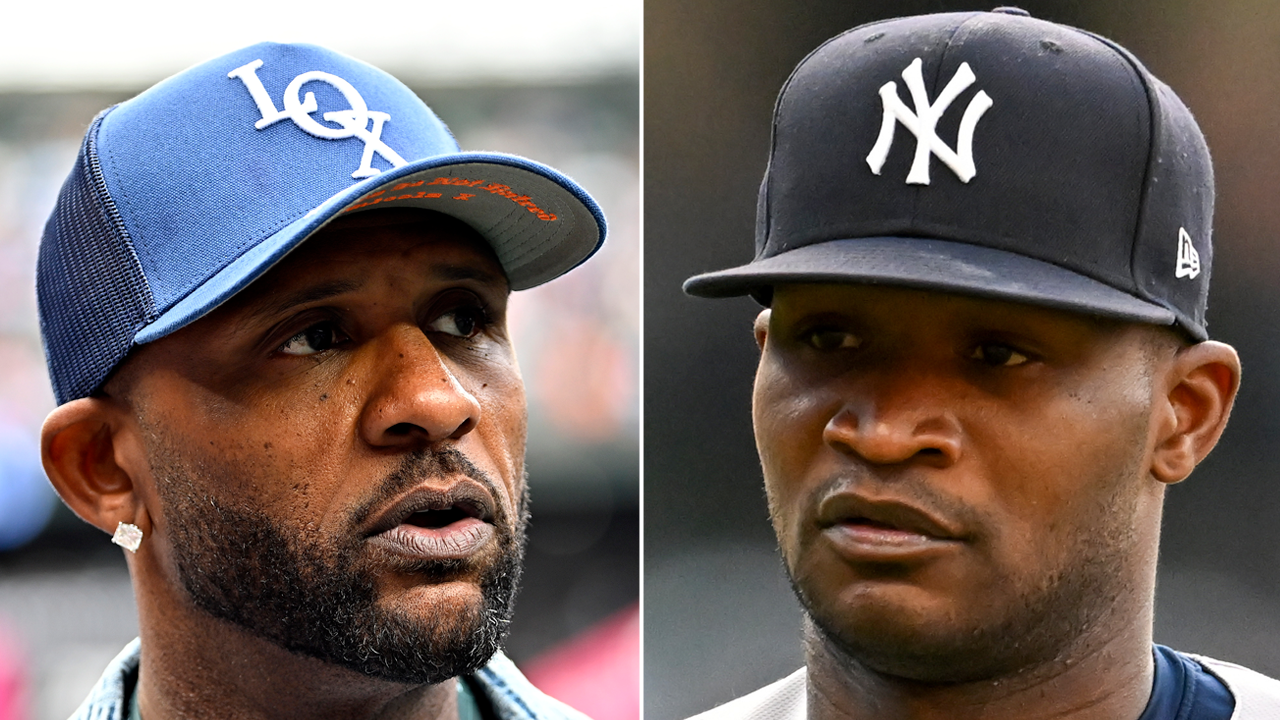 Former New York Yankees starter CC Sabathia has been in Domingo German's shoes before. 
He bowed out of the 2015 season to go to rehab for alcohol abuse despite the playoffs being right around the corner. But Sabathia hit "rock bottom" and needed to find help to get back on the right path.
German's rock bottom came this season when he had a clubhouse incident in which he reportedly "grew belligerent" and witnesses "determined that German was under the influence of alcohol."
The Yankees announced on Aug. 2 that German voluntarily entered a treatment facility for alcohol abuse and would be placed on the restricted list where he's expected to remain for the rest of the season. 
"It is critical Domingo completely focuses on addressing his health and well-being. We will respect his privacy as he begins this process," the Yankees said in a statement.
With German on the path to recovery, Sabathia shared the key to what helped him curb his addiction.
"Just to really dig in and figure out what the problem is," Sabathia said at his PitCCh In Foundation's 3rd annual Charity Golf Tournament in New Jersey. "For me, going to rehab, it was the last resort. I had hit rock bottom, so I was ready to figure out why I couldn't stop drinking. Only until he's ready to figure it out, or he's ready to stop, he'll stop or try to get the help to stop. You can't force anybody to not be an addict."
YANKEES CLUBHOUSE INCIDENT LED DOMINGO GERMAN TO ENTER ALCOHOL ABUSE TREATMENT CENTER: REPORT
As Sabathia points out, all recovering addicts know you must accept the problem and face it head-on yourself at the end of the day. A great support system, like the Yankees are in this case as well as friends and family, goes a long way, too.
"I just know that, obviously, the steps that are being taken today by Domingo are very important and necessary. And hopefully it can be a game-changer," Yankees GM Brian Cashman said in August.
Manager Aaron Boone added, "In some way, this goes back years. I mean, I think all of us can probably have someone in our life that we can relate to. It's always an ongoing battle. So, I don't know as far as recent history or since things before that he's dealt with going back to like '19."
German hasn't previously had alcohol abuse issues reported by the Yankees, but he did have an incident with his girlfriend in 2019 that led to an 81-game suspension issued by MLB.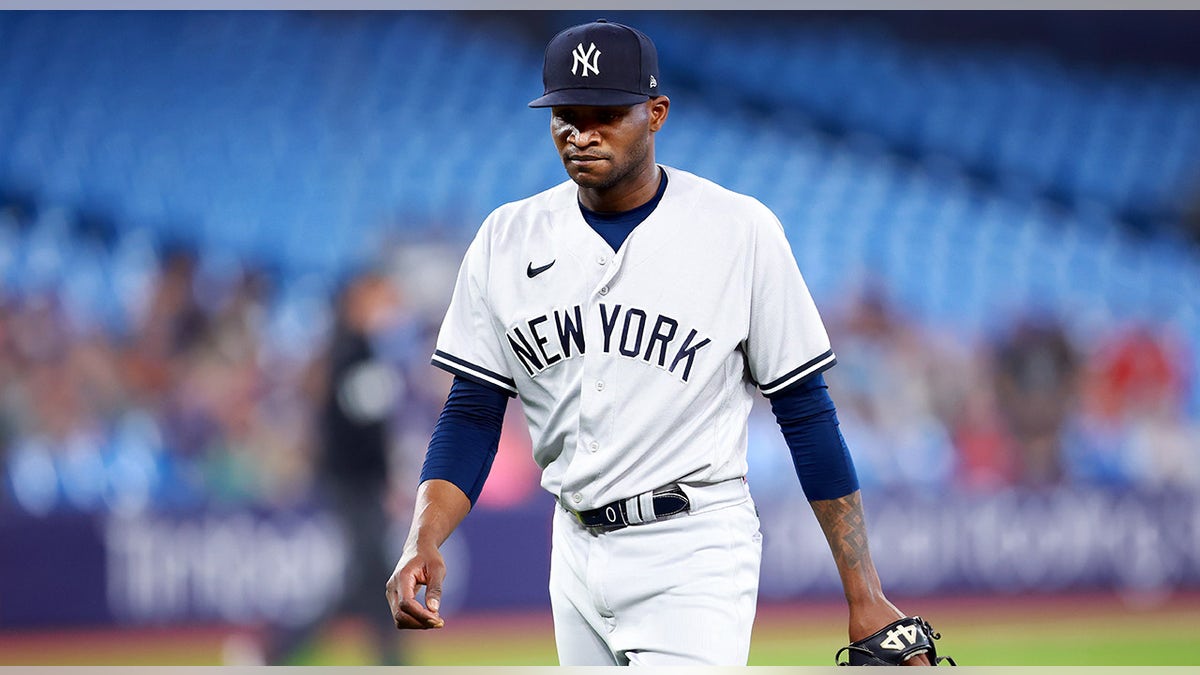 It came at a gala hosted by Sabathia, who was in his final year as a Yankee, where German was seen slapping his girlfriend at the event, according to The Athletic. German was intoxicated at the time and reportedly got violent after the gala.
No police report was filed because authorities were never called. However, MLB stepped in and suspended German on Jan. 2, 2020, and he missed the entire 60-game COVID-shortened season. He was eventually reinstated on Oct. 6, 2020.
"I was able to speak to each player on the team," German said in a statement during 2021 spring training. "The only acceptable way to begin to move forward was to address them face-to-face. It is worth repeating again today what I told the team. There are a lot of young players who wear this uniform, and I want them to understand the great damage that can be done when mistakes like mine have been made."
CC SABATHIA LOOKS AHEAD TO INEVITABLE A'S FUTURE IN LAS VEGAS AS OAKLAND COMMUNITY REELS: 'IT'S TOUGH'
This season has truly been a roller coaster for German, with its clear highlight being the 24th perfect game thrown in MLB history on June 29 against the Oakland Athletics. It was the fourth perfect game in Yankees history.
Over 20 games (19 starts), German finished with a 4.56 ERA in 108.2 innings with 114 strikeouts.
Before German can start thinking about baseball again, though, he must tackle a different challenge – one that affects him on and off the diamond.
"The ball's in his court, and it's on him to really do the work to figure out what's going on with him," Sabathia said.
Sabathia returned to the pitcher's mound in 2016 and didn't retire until after the 2019 campaign when he was 38 years old.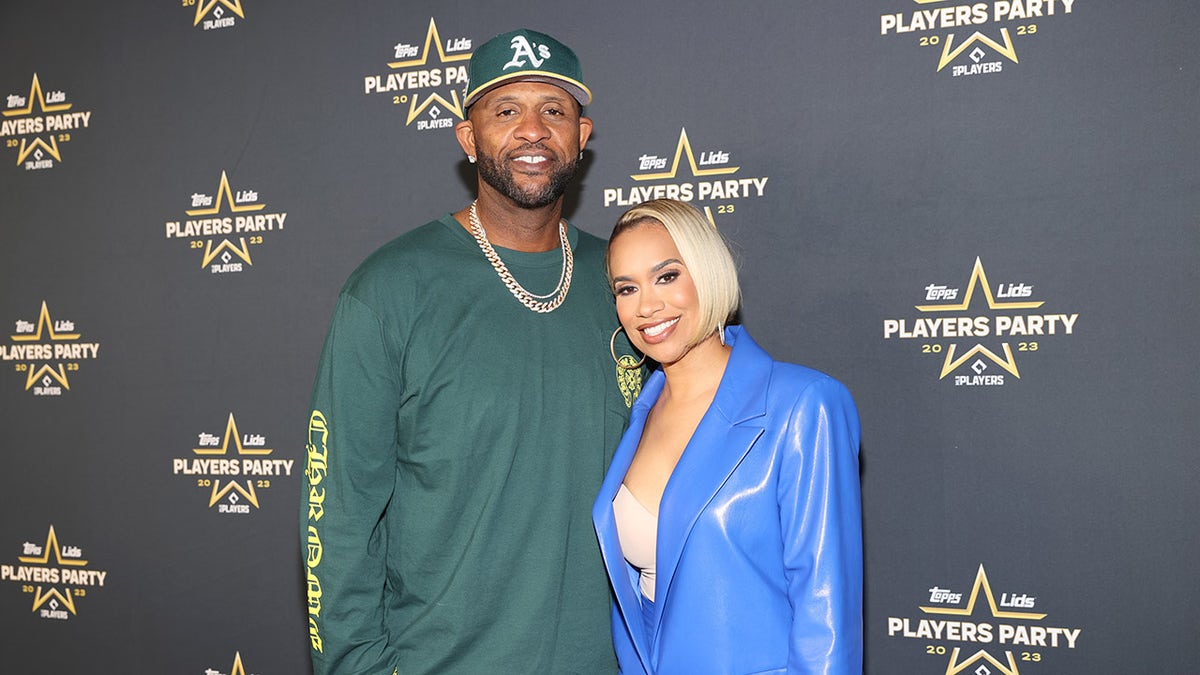 Since retiring, Sabathia has focused on continuing to grow the game of baseball through his role as an adviser to MLB Commissioner Rob Manfred as well as being vice president of The Players Alliance, which is focused on building equitable systems in order to change the trajectory of diversity throughout baseball. 
Sabathia's PitCCh In Foundation also aids in that effort, and it's got family ties with his wife, Amber, serving as its executive director. She called the foundation their "fifth child" because they care just as much about the youths it aims to help as their own kids. It began in Cleveland in 2008 and has since seen its impact in communities in California, New York and New Jersey through its All Star Baseball Clinic, Youth Backpack Program and Field Renovations.
The foundation's golf tournament, in which Sabathia loves to play each year after he picked up the game once he retired, is a crucial fundraising event to help the Sabathias continue to give back and provide the next generation with the resources to chase their dreams.

here
Must See
Oklahoma City Thunder guard Josh Giddey is being investigated by law enforcement in California...

Iowa Hawkeyes quarterback Cade McNamara is in a unique position to help his team...

There simply is nothing better than college football. If there was ever a doubt...