New York Yankees star Aaron Judge stole the show in 2022, setting the American League record for home runs in a single season with 62. 
Judge passed Roger Maris on Oct. 4, 2022, 61 years after Maris broke Babe Ruth's AL single-season record. 
Nine months later, the baseball world is already discussing Judge's record being broken.
12 MLB TEAMS DELIVER SCORING ONSLAUGHT NOT SEEN IN 129 YEARS
Los Angeles Angels two-way star Shohei Ohtani entered Wednesday night's game against the Yankees with a league-leading 35 home runs, on pace to finish the season with 60. 
Judge would be perfectly fine if Ohtani got even hotter in MLB's second half, taking the AL home record away from the Yankees star. 
"Records are meant to be broken, It would be exciting for the game if he went out there and got 63-plus. So, we'll see what happens," Judge said Wednesday before the Yankees lost to the Angels. 
Ohtani had a torrid month of June, launching 15 home runs and hitting .394 at the plate while posting a 3.26 ERA on the mound.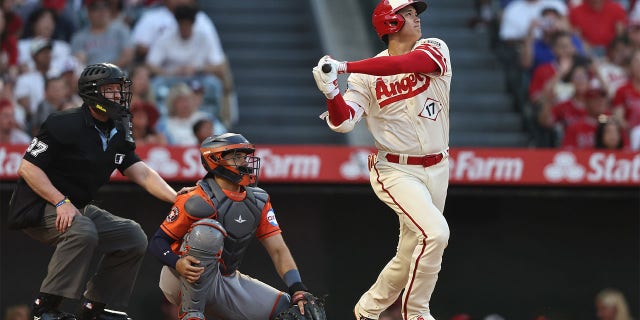 On Monday, Ohtani hit his 35th home run as the Angels came back to take the first game of a three-game series from New York. 
"Physically, even like Shohei he can hit 100 home runs, 80 home runs. He's got that type of talent just like so many other guys in this league, But it's moments like that, it's about just mentally being able to block out the noise or lack of noise in those moments," Judge said.
Judge has not played since June 3, when he injured his toe against the Los Angeles Dodgers.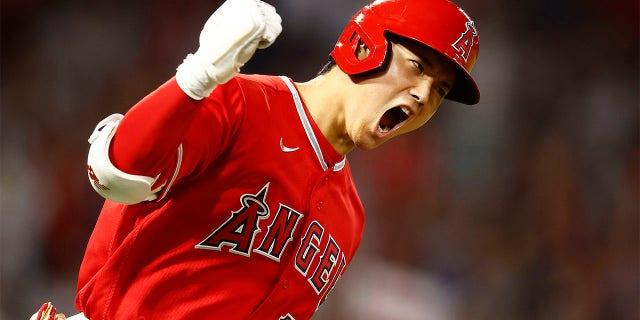 Since the injury, the Yankees have gone into a nosedive, going 15-22 without their star. 
New York was swept by the Angels on Wednesday, dropping their fourth game in a row. 
"We stink right now. We acknowledge that," manager Aaron Boone said. "We've got to be better. We all understand where we are at. We're seeing some guys make progress and move the needle a little bit and get a little bit healthier, but we still got a ways to go."
The Associated Press contributed to this report

here
Must See
Unified Brainz is resolute in presenting and celebrating the exemplary careers of some of...

Unified Brainz is resolute in presenting and celebrating the exemplary careers of some of...

Miami Heat star Jimmy Butler made another interesting impression at media day on Monday...