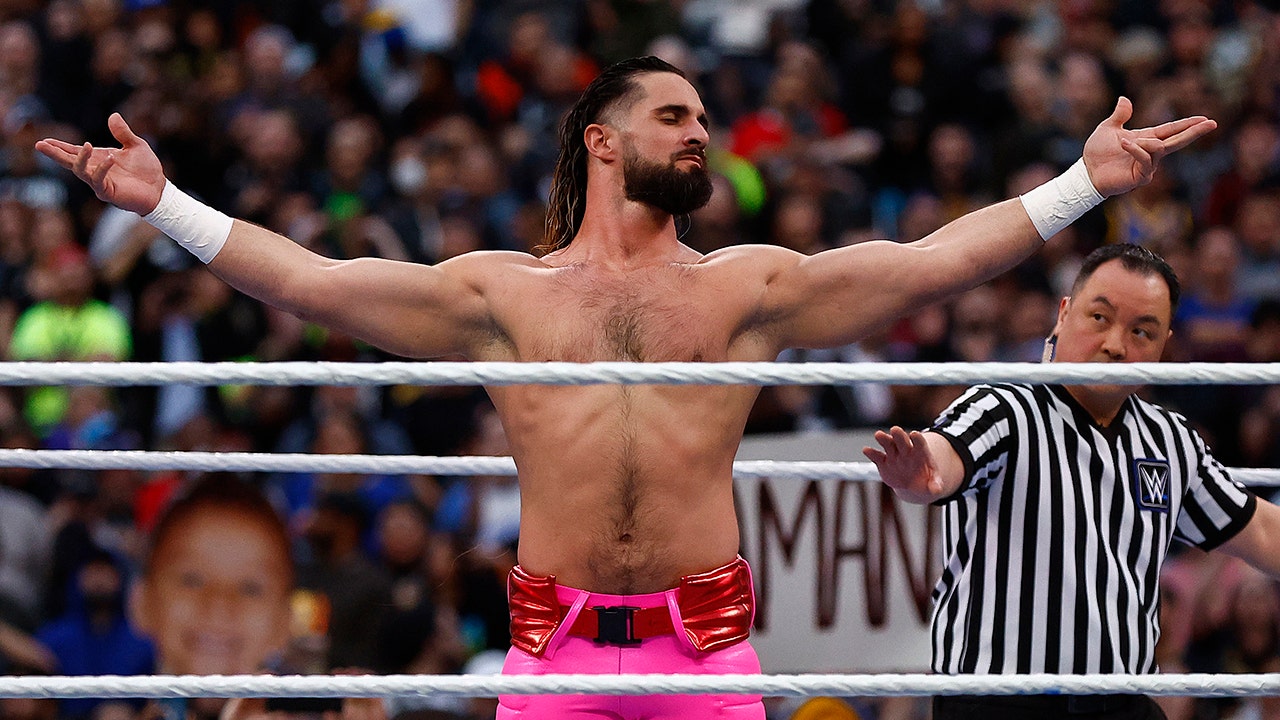 Seth Rollins' popularity has skyrocketed this year, and winning the WWE world heavyweight championship at Crown Jewel was a bonus for 2023. As soon as Rollins' entrance music starts, fans sing along, and he basks in the love from the WWE Universe
But Rollins is far from the only WWE superstar getting a huge reaction.
LA Knight has emerged as a fan favorite. He's built his popularity through skills on the microphone and with his ability to make his opponents look silly in the ring. 
But with his mic skills have come comparisons to wrestlers of the "Attitude Era," like The Rock or Steve Austin. Not everyone has seen that as a good thing, and LA Knight has gotten criticism for being a knockoff.
Rollins told Fox News Digital in a recent interview he doesn't see it that way.
"It's great, man. It's fantastic," Rollins said of LA Knight's emerging popularity. "We just got so many talents right now that are just clearing everybody else. If there's not 100 hot guys, there's a bunch of new ones coming up. Everybody's just hitting right at the right time.
"And the LA Knight thing, he's got a call and response thing with the audience. He's got that feeling that he's being held down a little bit. He's got that chip on his shoulder. And, in some ways, he's just a throwback to the Attitude Era. 
"I know he's received a lot of comparisons to The Rock and 'Stone Cold' Steve Austin, some people mocking him for that. But, I mean, those two are some of the most popular superstars in the history of our industry. I think any comparison you're going to get to them, especially from a popularity standpoint, is a win."
Rollins said he was "happy" to see LA Knight get an opportunity to succeed.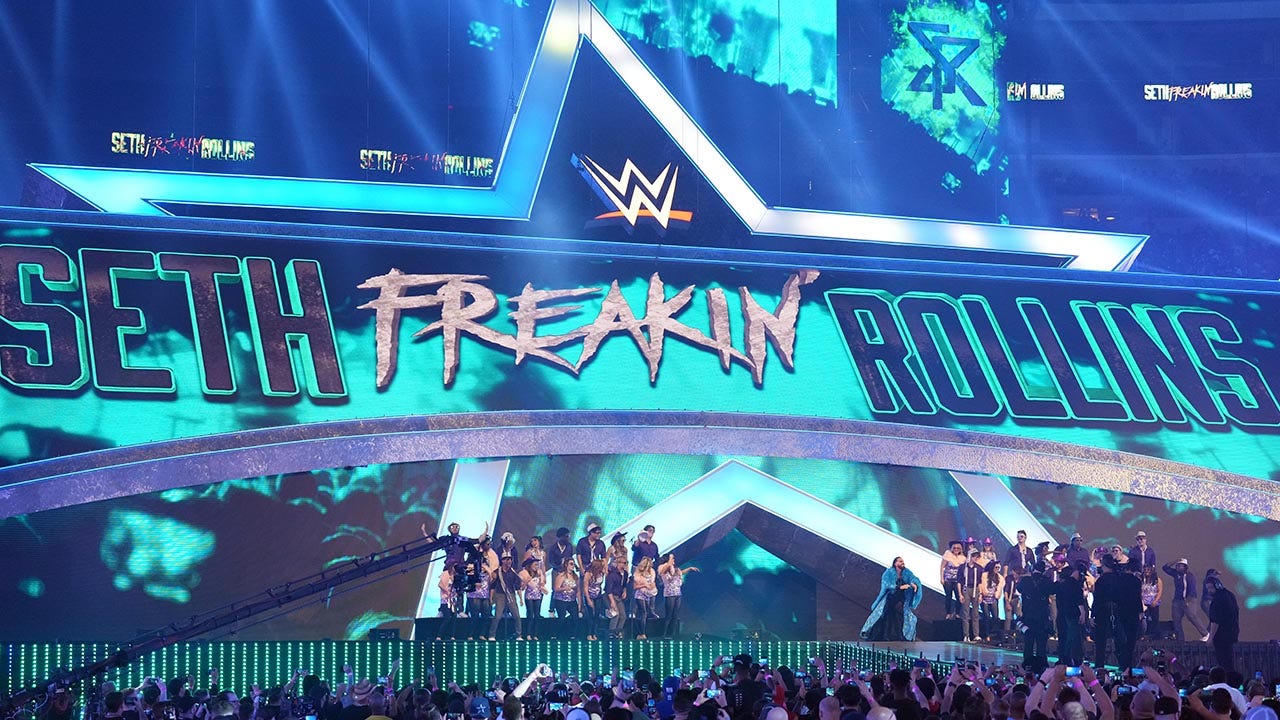 "I think the sky's the limit for him. I'm looking forward to seeing kind of where this renewed, invigorated passion for LA Knight kinda leads his character and leads him in the next year," Rollins added. "It's really going to be fascinating to watch."
Rollins will have his hands full about a week from now at SummerSlam, the premier WWE premium live event of the summer.
RIC FLAIR CALLS FOR BEARS LEGEND STEVE MCMICHAEL, WHO IS BATTLING ALS, TO ENTER PRO FOOTBALL HALL OF FAME
He is preparing to defend his title against Finn Balor, one of the leaders of the Judgment Day faction. Balor has tried to get his revenge on Rollins after he was injured in 2016 when he won the universal championship. Balor relinquished the title due to the injury.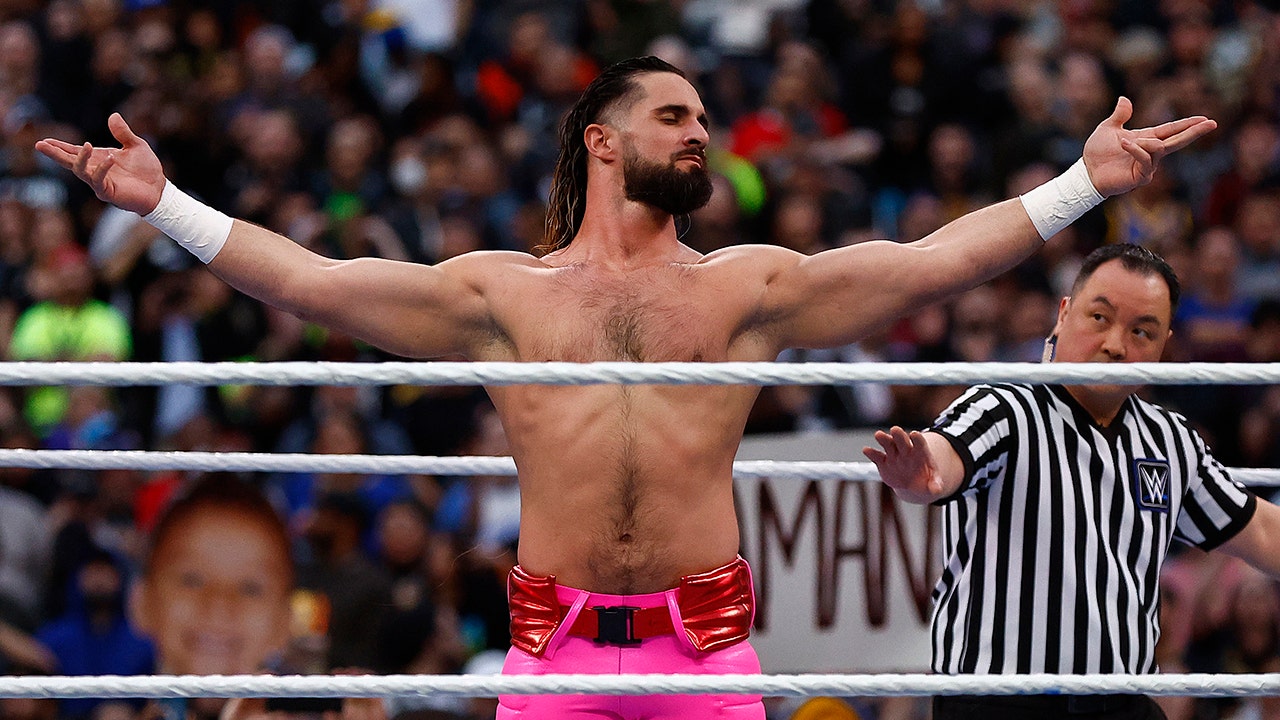 Balor has said that's one of the reasons he's going after Rollins.
"It's a real interesting situation because you've got Finn Balor here who's been holding a grudge for seven and a half years," said Rollins, who spoke to Fox News Digital on behalf of his partnership with C4.
"Obviously, he feels he hasn't been the same since then. He took some time to go back down to NXT and reevaluate who he was. He came back a much stronger, better performer. I think you've seen that in the Judgment Day as all four of them have just risen the ranks in WWE over the past year. It's really been fantastic to watch."
But Rollins said he and Balor both have Damian Priest to watch out for.
Priest won the Money in the Bank ladder match earlier this month. He has the contract that grants him the right to fight for a WWE championship any place at any time. Rollins has been where Priest has been.
"But then you got his best bud, Damian Priest, kind of lurking. And here's the thing. Here's what I want to know. If, for some reason, in some way, shape or form, Finn Balor is able to pry the WWE world heavyweight championship off me, his title reign, this time, is going to be shorter than it was when he won the universal title because Damian Priest is going to cash in on him like that.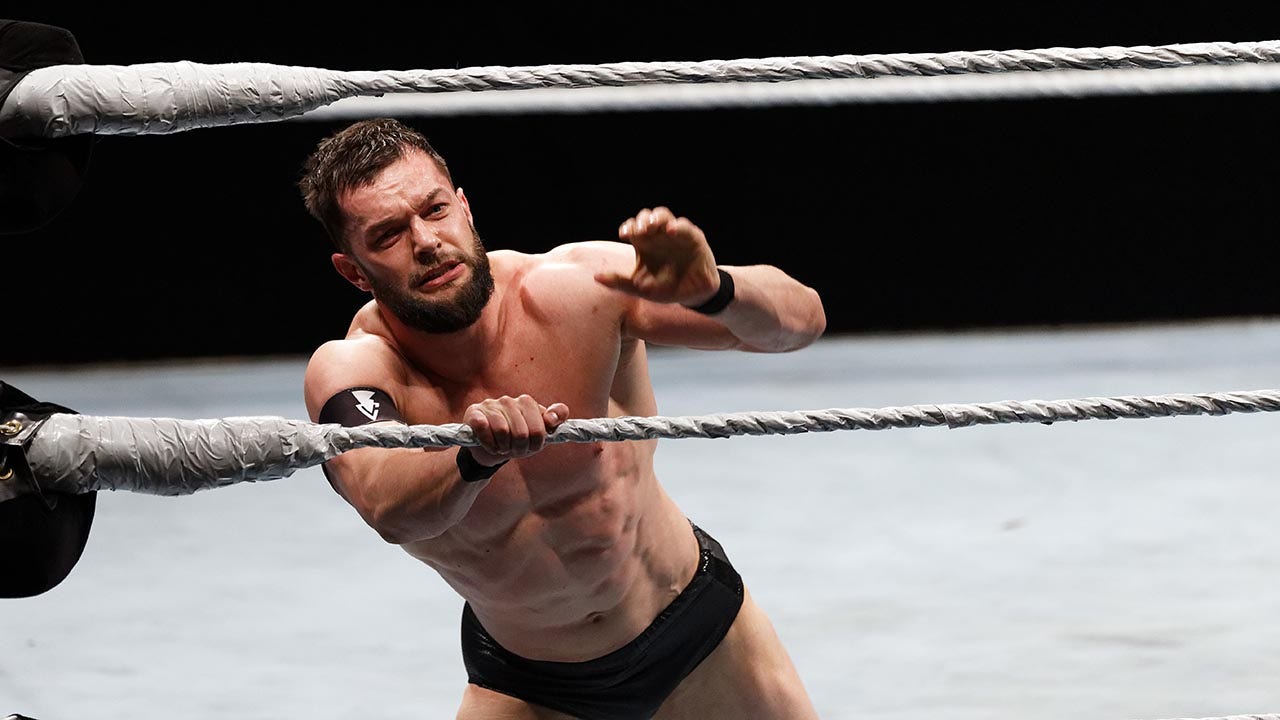 "That title, that top spot – that changes people," he said. "That does some messed up stuff to people. It turns you into a different person, and Priest has got the golden ticket.
"So, am I worried about him cashing in on me? Of course. But when it comes to Money in the Bank, I got it covered, man. I know what's going on. I know he's going to be looking for a shot every single time. I've cashed in that thing. I've had it cashed in on me multiple times. So, I understand that game.
"Finn Balor, not for him. It's going to very interesting to see how it all plays out. I think I'm going to be able to skate out of this thing by beating Finn Balor and avoid being cashed in on. But in WWE, man, anything can happen. I'm looking forward to seeing how the whole things plays out."
SummerSlam is scheduled for 8 p.m. Aug. 5 in Detroit and can be seen on Peacock.

here
Must See
Max Homa returned from a scouting trip to the site of this week's Ryder...

The Houston Astros got a major boost in their American League Wild Card hopes...

Nothing is at stake — no prize money, individual titles or world ranking points...