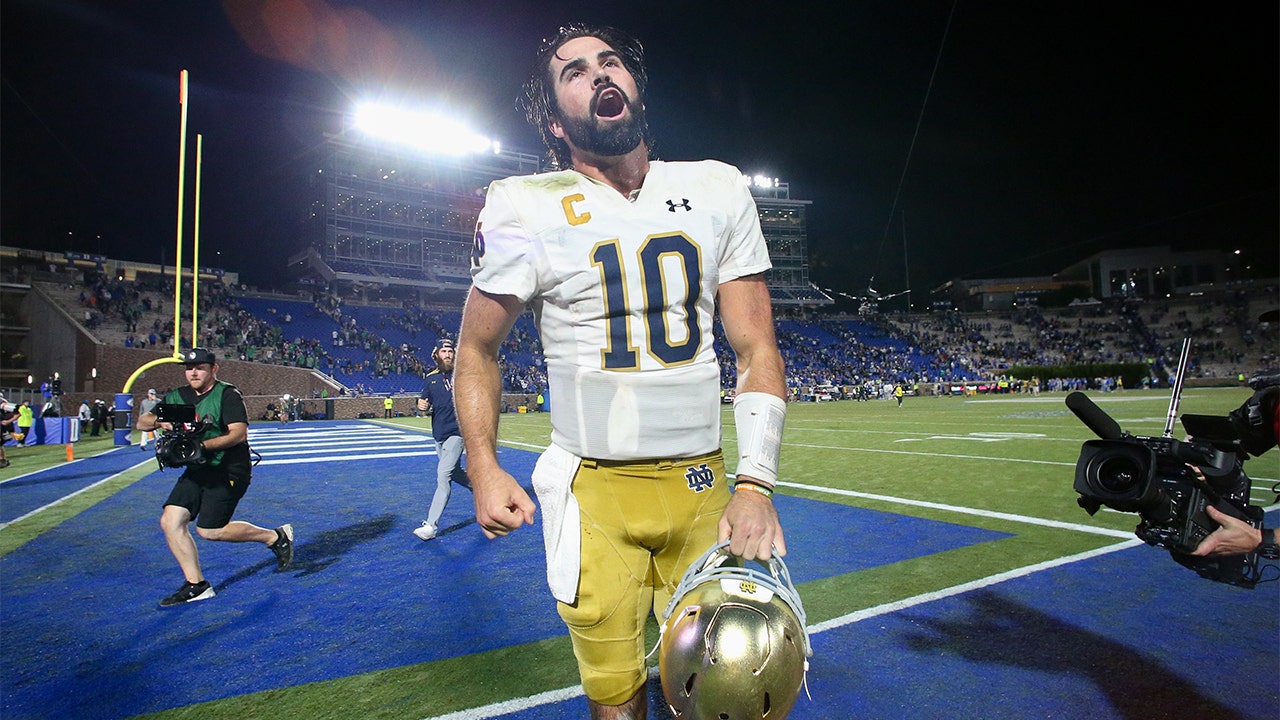 The Week 5 slate of the college football season may not have looked as good as the Week 4 schedule heading into the weekend, but the games sure delivered Saturday. 
Beginning with a 10 a.m. MT kickoff in Boulder and ending — for most — with a thriller in Durham, college football fans got their fill as the month of September came to a close. 
After five weeks of the season, Saturday's results taught the college football fan a thing or two. 
Let's take a look at what was learned in Week 5. 
USC's defense is still a problem for Lincoln Riley
Heading into Riley's second season in Los Angeles, a Pac-12 championship and a College Football Playoff berth was the expectation, not the hope. 
With reigning Heisman Trophy winner Caleb Williams returning for his junior season, USC's offense was not a concern after putting up 41.4 points per game in 2022, third best in the country. 
It was the defense that would define USC's 2023 season after allowing 415.1 yards per game in 2022, which was 101st in the nation. 
Against Colorado Saturday, USC's defense in the second half showed it still has a ways to go.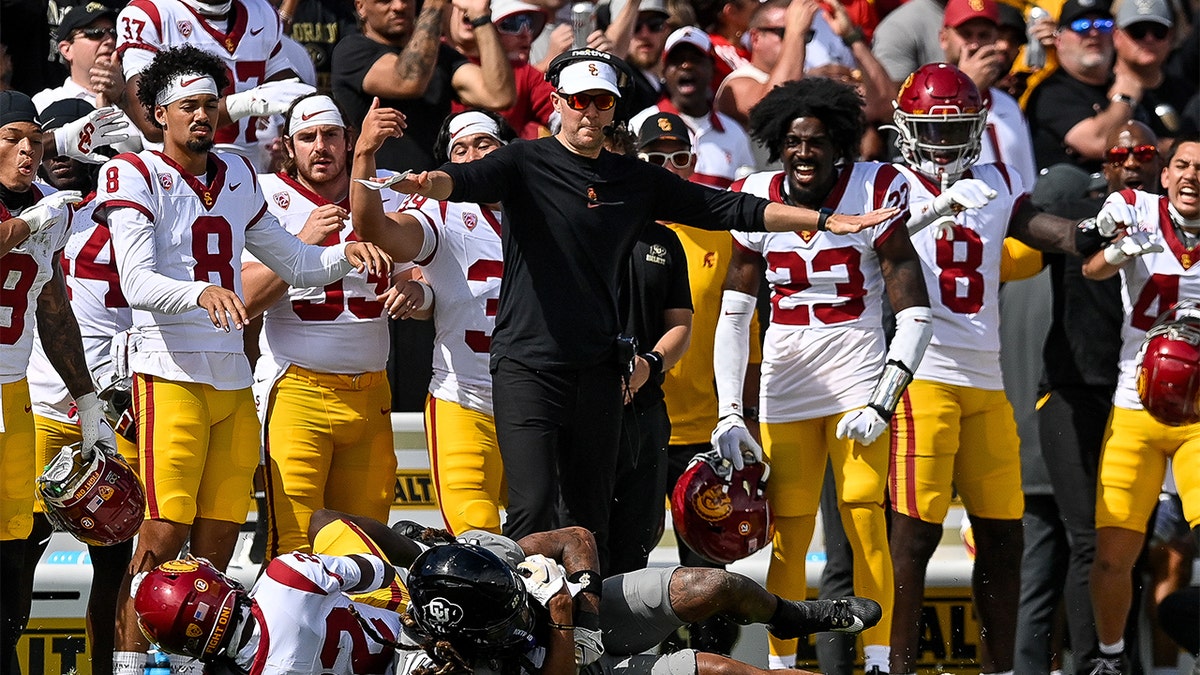 After heading into halftime with a commanding 34-14 lead, USC's offense stalled and Colorado's offense got going, bringing the Buffaloes within one score late in the fourth quarter. 
In the first half, USC's defense played well, allowing just 14 points while intercepting Colorado quarterback Sheduer Sanders and blocking a punt. 
The second half was an entirely different story, with Colorado's offense scoring 27 points and gaining 323 yards. USC's defense allowed 564 yards in the game. 
USC may have survived a scare on the road, but the Trojans can't win a national championship if the defense plays like it did against Colorado. USC still has Notre Dame, Utah, Oregon and Washington on its schedule. 
MEDIA COVERAGE AROUND DEION SANDERS APPEALS TO 'LOWEST COMMON DENOMINATOR,' TIM BRANDO SAYS
Georgia is losing its grip on the top spot 
Kirby Smart and his Bulldogs may have won 22 games in a row, but the 2023 Georgia squad does not appear to have the dominant roster it had the past two years.
The Bulldogs squeaked out a win against unranked Auburn on the road due largely to the heroics of tight end Brock Bowers, who had eight catches for 157 yards and a touchdown. 
Normally, a road win in the SEC is a reason to celebrate, but Georgia lost votes in the AP Top 25 Sunday.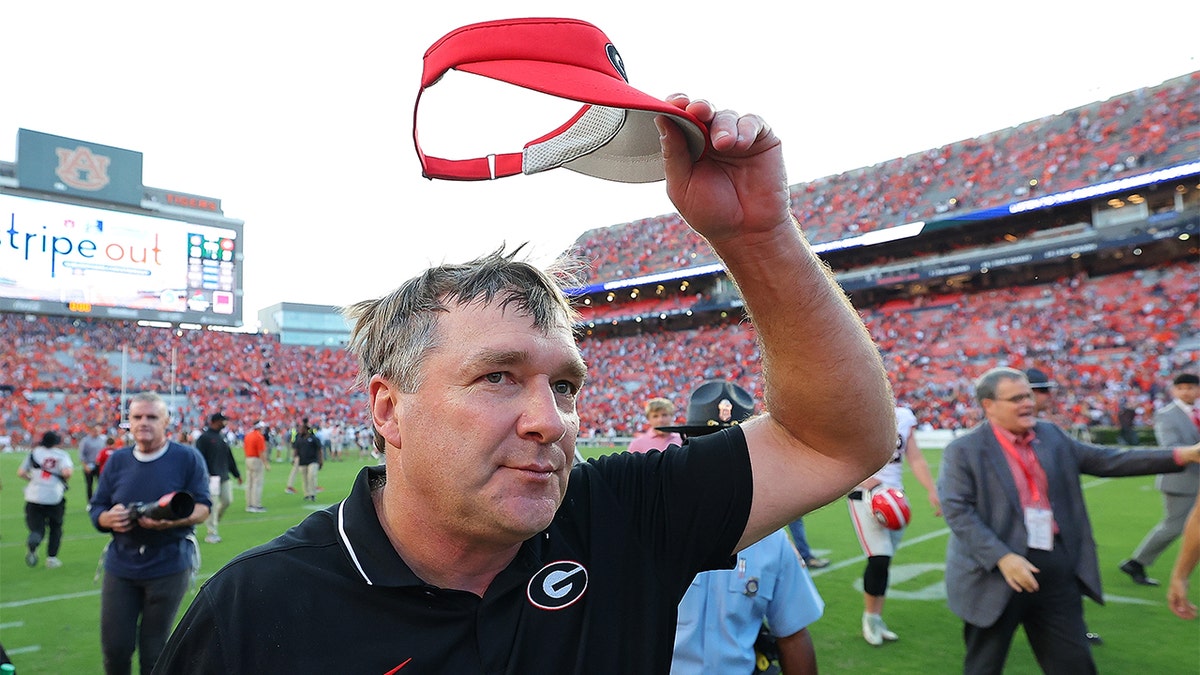 After Week 4, Georgia received 55 of 62 possible first-place votes. On Sunday, Georgia's first-place votes were down to 35, while Michigan received 12. The Texas Longhorns got 10 first-place votes. 
"We're not going to get where we want to go if we don't get better," Smart said after beating Auburn. "That's the biggest thing."
Georgia has yet to play a ranked team this season, but that will change Saturday when No. 20 Kentucky visits Samford Stadium. 
While the Bulldogs certainly have room for improvement, the back-to-back national champions still need to be beaten before anyone can say Georgia has taken a step back. 
LSU's hype train has come to a halt
Following his team's opening-game loss to Florida State, LSU head coach Brian Kelly had a message for his team. 
"Congratulations to Florida State. They played a great second half," Kelly said in his postgame press conference. "They were the better football team tonight. We certainly are not the football team that I thought we were." 
The team many around college football believed LSU would be was one that was going to challenge Alabama for SEC West supremacy and a roster capable of making the CFP. 
While a trip to the SEC championship game is still on the table, the Tigers' playoff hopes came to a grinding stop on Saturday in Oxford, Mississippi.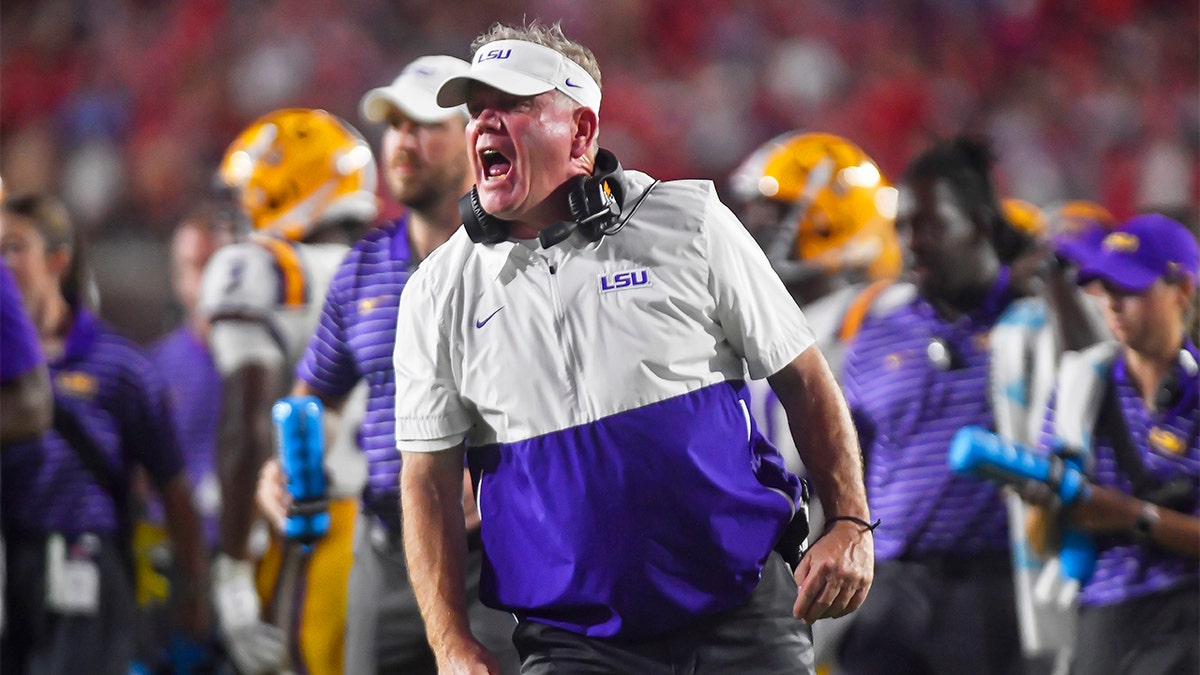 The Tigers allowed a school-record 706 yards in a 55-49 loss to Ole Miss. 
The LSU offense, which put up 637 yards and leads the SEC in yards per game (541.4), couldn't answer on its final drive, stalling at the Ole Miss 26-yard line. 
No two-loss team has ever made the CFP. 
Sam Hartman is one gutsy dude
One week ago, Notre Dame quarterback Sam Hartman was forced to watch from the sidelines as Ohio State drove down the field for a game-winning touchdown with one second remaining on the clock. 
On the road against Duke in Week 5, Hartman and the Irish faced back-to-back defeats square in the face and managed to keep their playoff hopes alive.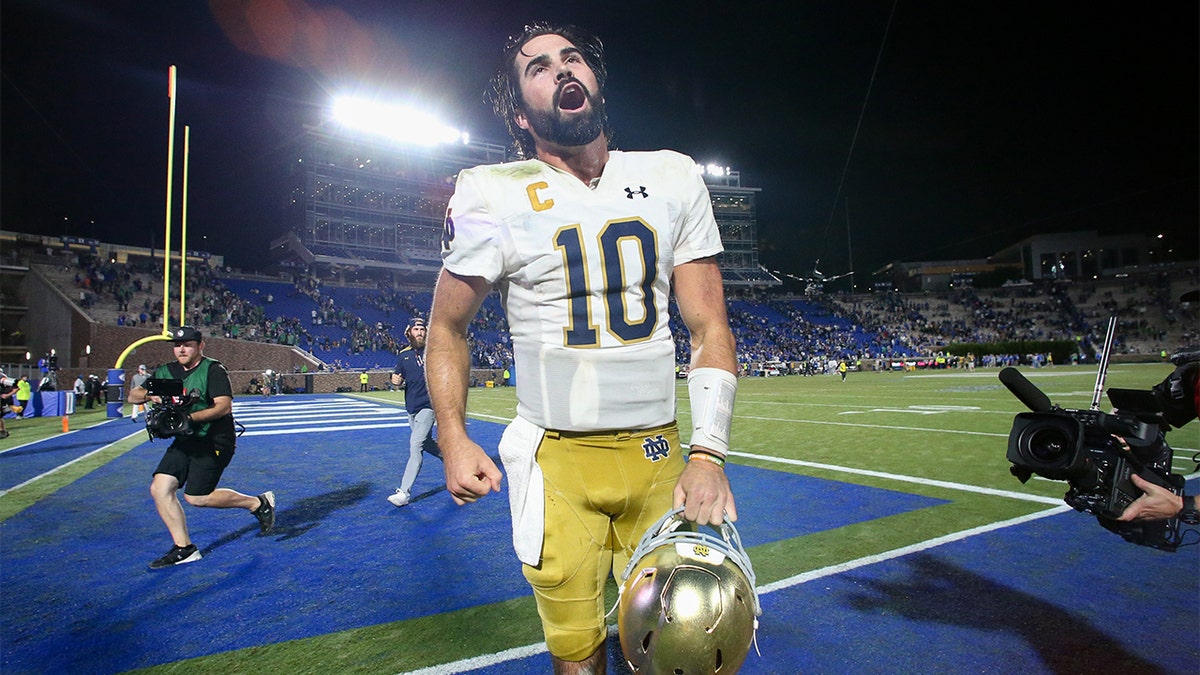 Down 14-13 with under a minute to play, Notre Dame faced a fourth and 16 from the Duke 47-yard line. 
Hartman, unable to find an open receiver as he rolled to his right, did it himself, scrambling for 17 yards to keep the drive alive before Irish running back Audric Estime busted a 30-yard run for the game-winning score. 
"When he decided to run and pulled the ball down, I really felt good about it," head coach Marcus Freeman said after the game, according to NBC Sports. "I kind of saw, if Sam's going to run this, he's going to make it."
Notre Dame's schedule the rest of the way will give it opportunities for additional quality wins. The Irish travel to play No. 25 Louisville Saturday before welcoming No. 9 USC to South Bend. 
The Irish also play Clemson on the road Nov. 4.
The Associated Press contributed to this report

here
Must See
Oklahoma City Thunder guard Josh Giddey is being investigated by law enforcement in California...

Iowa Hawkeyes quarterback Cade McNamara is in a unique position to help his team...

There simply is nothing better than college football. If there was ever a doubt...