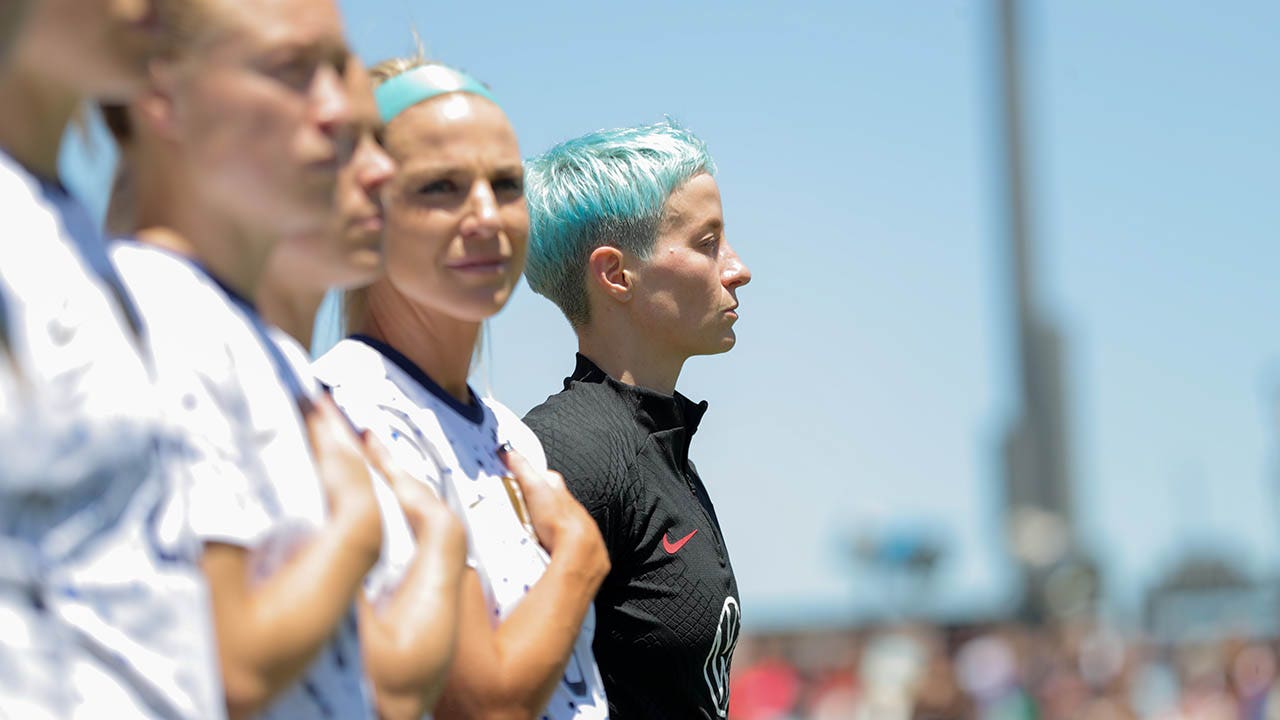 U.S. women's soccer icon Megan Rapinoe has been a public advocate for the inclusion of transgender athletes in women's sports, and ahead of what will be her final World Cup appearance before retiring, the one-time Golden Boot winner said she would "absolutely" support having a trans woman on the USWNT roster.
Even if that meant replacing a biological female. 
In an interview with Time published Monday, Rapinoe recalled highlights from her lengthy career, including her battles both on and off the pitch. She was asked specifically about her push to defend transgender athletes' participation in women's sports. 
US SOCCER ICON MEGAN RAPINOE SAYS SHE WILL RETIRE AT THE END OF THE SEASON: 'I FEEL INCREDIBLY GRATEFUL'
"We as a country are trying to legislate away people's full humanity," she told the outlet. 
Rapinoe was one of 40 professional athletes to co-sign a letter to House lawmakers in April in opposition of the Protection of Girls and Women in Sports Act, arguing that the bill would exclude women and girls from getting "mental and physical health benefits."
"It's particularly frustrating when women's sports is weaponized," Rapinoe said in the interview. "Oh, now we care about fairness? Now we care about women's sports? That's total bulls—. And show me all the trans people who are nefariously taking advantage of being trans in sports. It's just not happening."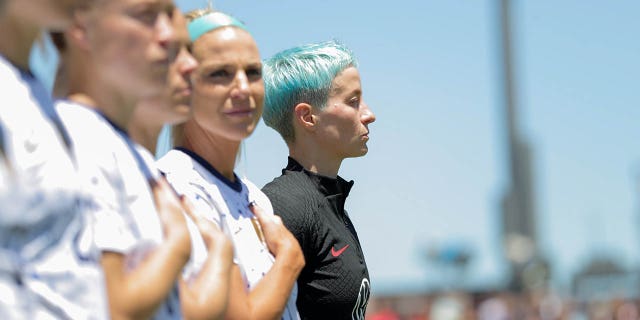 Rapinoe was asked specifically if she would support a trans woman playing on the United States Women's National Team, even if it meant replacing a biological female. The OL Reign star said she would, but added that she did not view the act as "taking a 'real' woman's place."
"Absolutely," she told Time. "'You're taking a 'real' woman's place,' that's the part of the argument that's still extremely transphobic. I see trans women as real women. What you're saying automatically in the argument—you're sort of telling on yourself already—is you don't believe these people are women. Therefore, they're taking the other spot. I don't feel that way."
Rapinoe will make her final World Cup appearance this month as the United States Women's National Team heads to Australia and New Zealand with the hopes of making history: becoming the first women's or men's team to win a three-peat.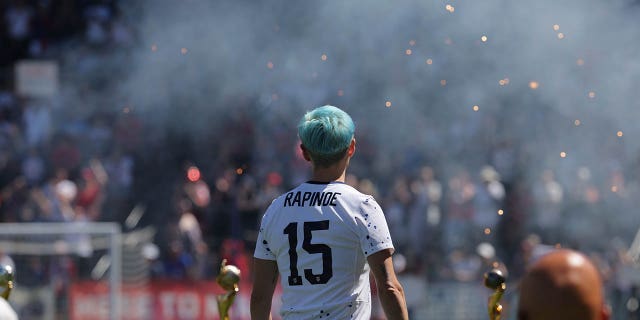 The 38-year-old soccer star announced over the weekend her plans to retire at the conclusion of the 2023 National Women's Soccer League season.
"I'm just really grateful to be able to do it in this way," she said at a press conference over the weekend. "I understand that it is incredibly rare for athletes of any stature to be able to go out in their own way, on their own terms, at the time that they want, in a way that feels really peaceful and settled for them."
An Olympic gold medalist and two-time World Cup champion, Rapinoe will compete in her fourth and final World Cup beginning on July 20. 
The Associated Press contributed to this report.

here
Must See
After a 3-0 start to the season that took over the conversation in the...

For the second week in a row, Deion Sanders and the Colorado Buffaloes enter...

Buffalo Bills safety Damar Hamlin is expected to be active for the first time...