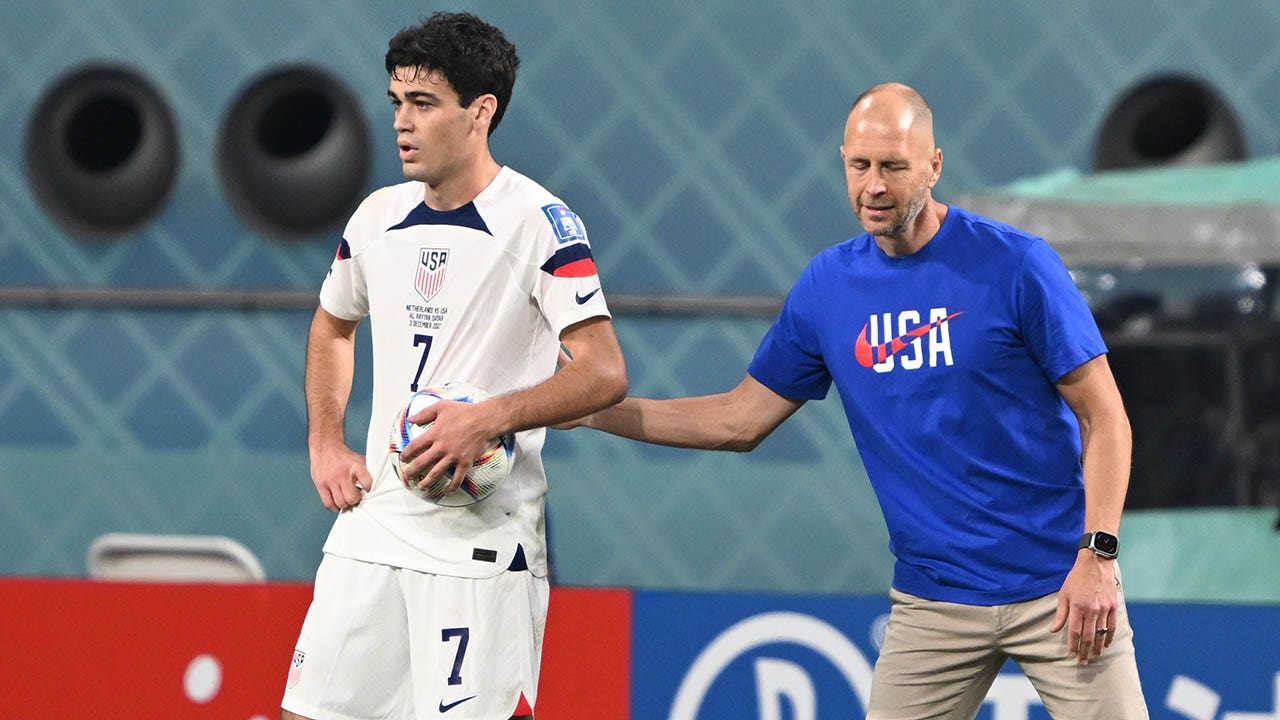 The "third party" U.S. men's soccer coach Gregg Berhalter referred to in a lengthy statement admitting to a physical confrontation with his wife over 30 years ago was a reference to the parents of U.S. midfielder Gio Reyna.
Reyna's father, Claudio Reyna, a former U.S. men's national team captain, sent multiple messages to U.S. Soccer executives about the incident when it was revealed Gio would have a limited role in the 2022 World Cup, ESPN reported Wednesday.
Claudio's wife, Danielle, said in a statement to Fox Sports that she contacted U.S. Soccer Sporting Director Earnie Stewart Dec. 11 to "let him know I was absolutely outraged and devastated that Gio had been put in such a terrible position and that I felt very personally betrayed by the actions of someone my family had considered a friend for decades."
Claudio, in his own statement, also said he spoke to Stewart about Gio's "World Cup experience. … However, at no time did I ever threaten anyone, nor would I ever do so."
An unverified Twitter account that seems to belong to Berhalter said in a statement Tuesday that an individual contacted the federation with "information about me that would 'take me down' – an apparent effort to leverage something very personal from long ago to bring about the end of my relationship with U.S. Soccer" during the World Cup.
U.S. Soccer hired a law firm to investigate the incident, and the statement said Berhalter kicked his wife in the legs in 1991 when he was a freshman in college while drinking at a bar after getting into a "heated argument."
"There are zero excuses for my actions that night; it was a shameful moment and one that I regret to this day," the statement said. "At that time, I immediately apologized to Rosalind, but understandably, she wanted nothing to do with me. I told my parents, family, and friends what happened because I wanted to take full responsibility for my behavior. Rosalind also informed her parents, family, and friends. While the authorities were never involved in this matter, I voluntarily sought out counseling to help learn, grow and improve — one of the most valuable decisions that I ever made. To this day, the type of behavior has never been repeated."
Danielle said that the statement "significantly minimize[d] the abuse on the night in question" and it took her a long time to "forgive and accept Gregg afterward." 
Danielle also said that despite her conversations with U.S. Soccer, she never asked for Berhalter to be fired, nor did she make threats or blackmail attempts.
Amid the investigation, the federation has "learned about potential inappropriate behavior towards multiple members of our staff by individuals outside of our organization."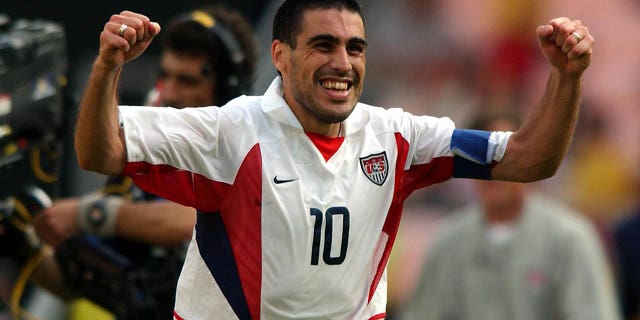 Gio Reyna's playing time in Qatar was limited. He appeared in just two of four matches, playing 53 minutes.
It was reported Berhalter was ready to send Reyna home over an alleged lack of effort in training camp from the young player. Berhalter suggested last week there was one player the organization was "ready to book a plane ticket home, that's how extreme it was."
US SOCCER PROBES ALLEGED GREGG BERHALTER INCIDENT FROM 90S AFTER APPARENT BLACKMAIL PLOT
A day later, Reyna broke his silence over the story to address the statements made "that reflect on my professionalism and character."
"Just before the World Cup, Coach Berhalter told me that my role at the tournament would be very limited. I was devasted," he wrote on Instagram, admitting he let emotions get the best of him. "I am someone who plays with pride and passion. Soccer is my life, and I believe in my abilities. I fully expected and desperately wanted to contribute to the play of a talented group as we tried to make a statement at the World Cup."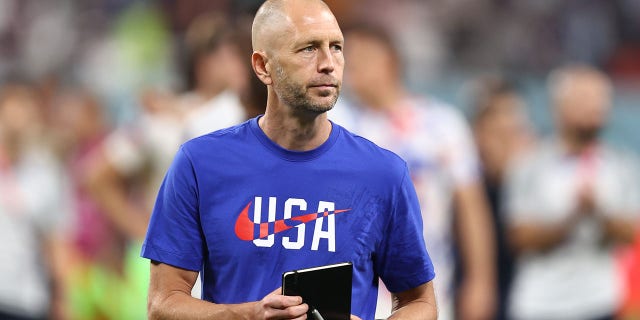 Claudio and Berhalter played youth and high school soccer together in New Jersey, and both played for the U.S. in the 2002 and 2006 World Cups. Their wives also were four-year soccer teammates at the University of North Carolina.
The U.S. Soccer Federation announced Wednesday that current assistant coach Anthony Hudson will lead the team during a camp this month in California because the investigation into Berhalter is still ongoing.
Fox News' Ryan Gaydos contributed to this report.

here
Must See
MIAMI — The matchup that many had dreamed about all along — between two...

Cam Newton sat out of the 2022 season, but he may be looking to...

The LA Clippers will be sweating on the health of Paul George after he...