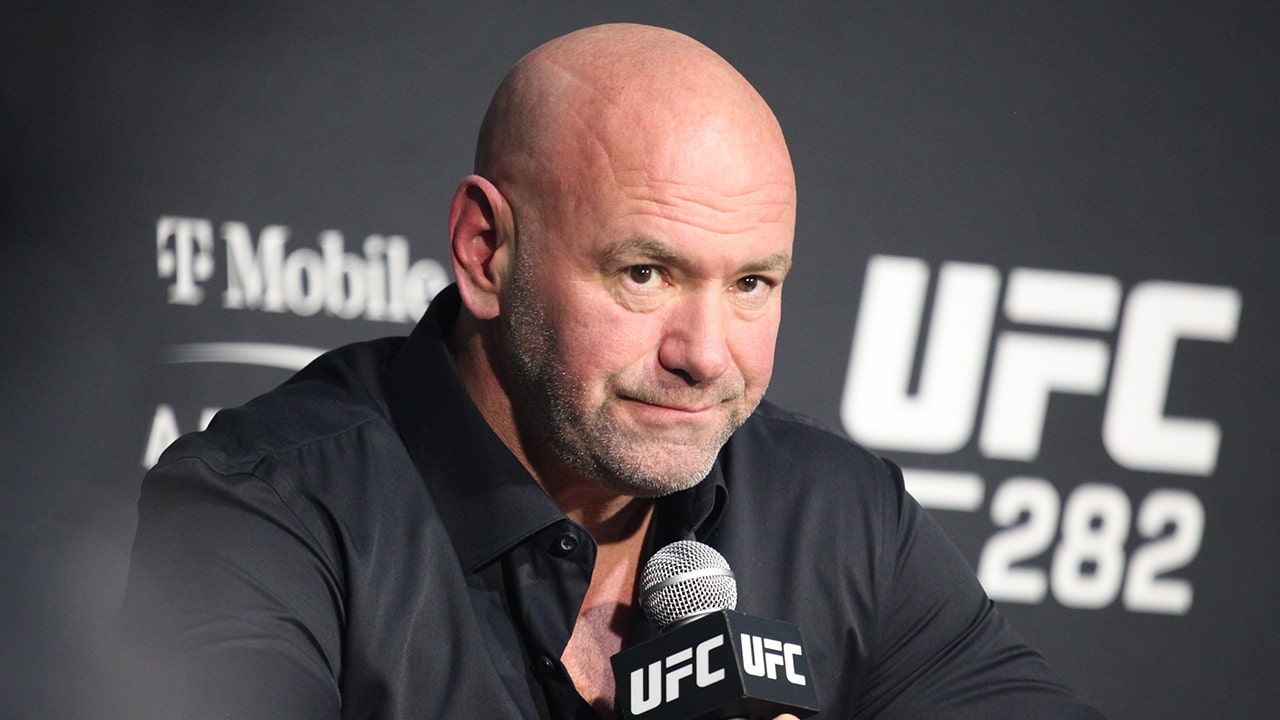 UFC president Dana White apologized Monday for an incident in Mexico involving his wife, Anne, while the two were ringing in the New Year over the weekend.
The fracas allegedly occurred at a nightclub in Cabo San Lucas. White told TMZ Sports he and his wife had been drinking but it was no excuse for him allegedly slapping his wife after she had struck him. Anne was seen talking with her husband before slapping him first.
Video of the incident went viral across social media.
"There was definitely a lot of alcohol, but there's no excuse," White told TMZ Sports. "I'm literally making no excuses for this thing at all. It's never happened before. It's the first time that it's ever happened, and people are going to say what they're going to say.
ZION CLARK, MMA FIGHTER BORN WITHOUT LEGS, WINS FIRST PRO FIGHT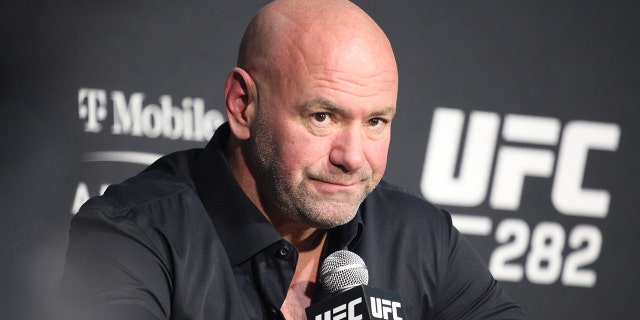 "It is what it is. And whatever people do say, it's deserved. I deserve it. It happened. I don't know why it happened and my wife and I have apologized to each other, we've apologized to our kids, and this is one of those things that everyone is going to chime in. I could care less what people think about this. We're more concerned about our kids and taking care of our family."
White said he was embarrassed over the incident and he and his wife apologized to each other.
"Dana and I have been married for almost 30 years. To say this is out of character for him is an understatement — nothing like this has ever happened before," Anne White told TMZ Sports. "Unfortunately, we were both drinking too much on New Year's Eve and things got out of control, on both sides. We've talked this through as a family and apologized to each other. I just hope people will respect our privacy for the sake of our kids."

here
Must See
Last October, Chelsea Sodaro, a triathlon world championship rookie, achieved the grueling sport's ultimate...

The Sacramento Kings are headed to the NBA Playoffs for the first time since...

When a stampede at a soccer stadium in Indonesia killed 135 people last year,...