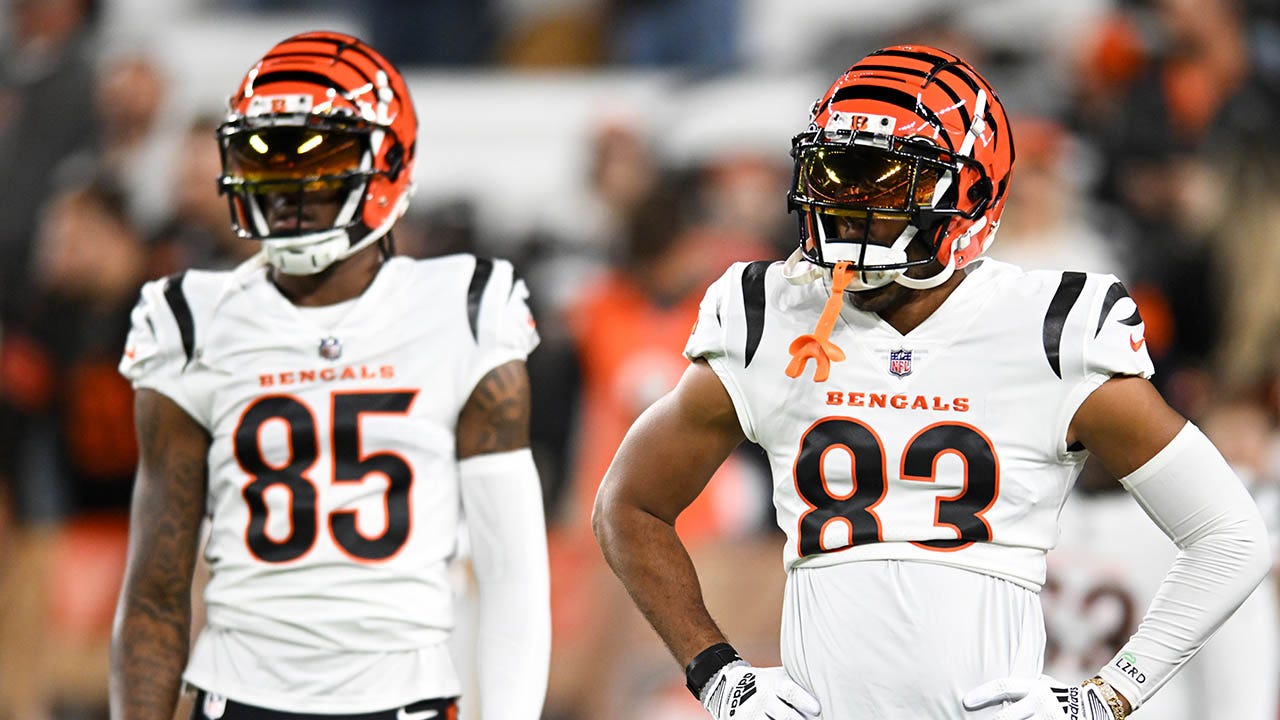 Tears flooded the field while Buffalo Bills safety Damar Hamlin underwent CPR during Monday night's game — the NFL has since implemented plenty of mental health resources throughout the league.
Tee Higgins of the Cincinnati Bengals was the last person to make contact with Hamlin before he went into cardiac arrest. As thoughts and prayers went out to Hamlin, many made it a point to remind the Bengals receiver that he was not at fault for what happened.
One of those many was Higgins' teammate, fellow receiver Tyler Boyd.
Higgins received "disrespectful" criticism, Boyd told reporters on Thursday, so he wanted to make sure his teammate was doing all right.
"Tee got a good head on his shoulders, and he kind of didn't take it too bad, but I just stayed on him because I know how much he felt after the game about it," Boyd said. "There was a lot of things on Twitter and social media, but I know it's not his fault at all. With all that politics and whoever's saying whatever they're saying is wrong for that. It's very disrespectful, I feel like, because Tee's a human being, too. It could've flipped. It could've been Tee. It's football, at the end of the day. I felt for him."
Boyd said he saw "everybody giving Tee crap," but he knew how badly Higgins felt, considering both receivers' relationship with Hamlin before Monday.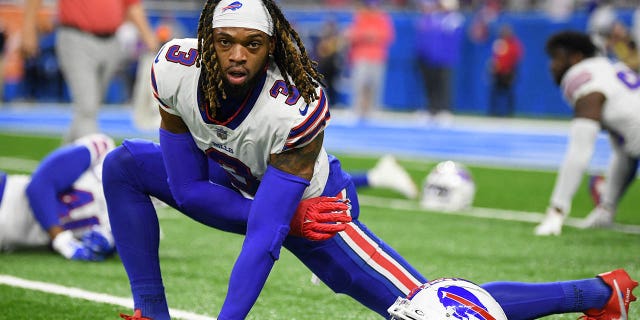 HOSPITAL PRAISES BILLS MEDICAL STAFF FOR 'TEXTBOOK EXECUTION' TENDING TO DAMAR HAMLIN
"People don't really know the relationship that he was building with him. I brought him to my camp with D Hamlin, they became friends, and they probably knew each other prior to that because they was playing against each other," Boyd said, adding that the relationship between all three players was "always genuine."
Boyd said there was friendly trash talk from Hamlin to both Boyd and Higgins, and Boyd and Hamlin even planned to swap jerseys after the game.
Higgins, says Boyd, like everyone else, was happy to hear about the positive revelations in Hamlin's status.
"He's doing good now that Hamlin's OK, so that's the biggest thing," said Boyd.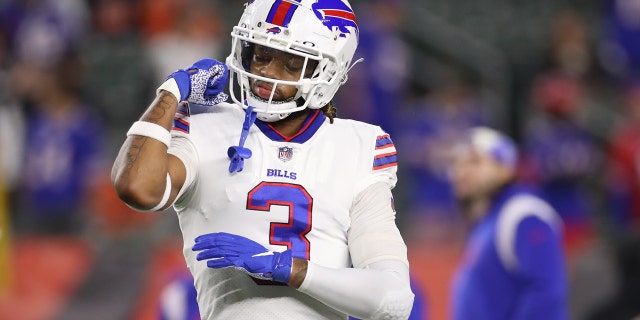 Hamlin has woken up, responded to doctors' orders and communicated with them via writing, asking doctors who won Monday night's game.

here
Must See
INDIAN WELLS, Calif. — The sun was setting in the desert, and dark clouds...

Spring training has given players, coaches and fans a look at new rules that...

NFL free agency had a lot of good value players available. But after a...