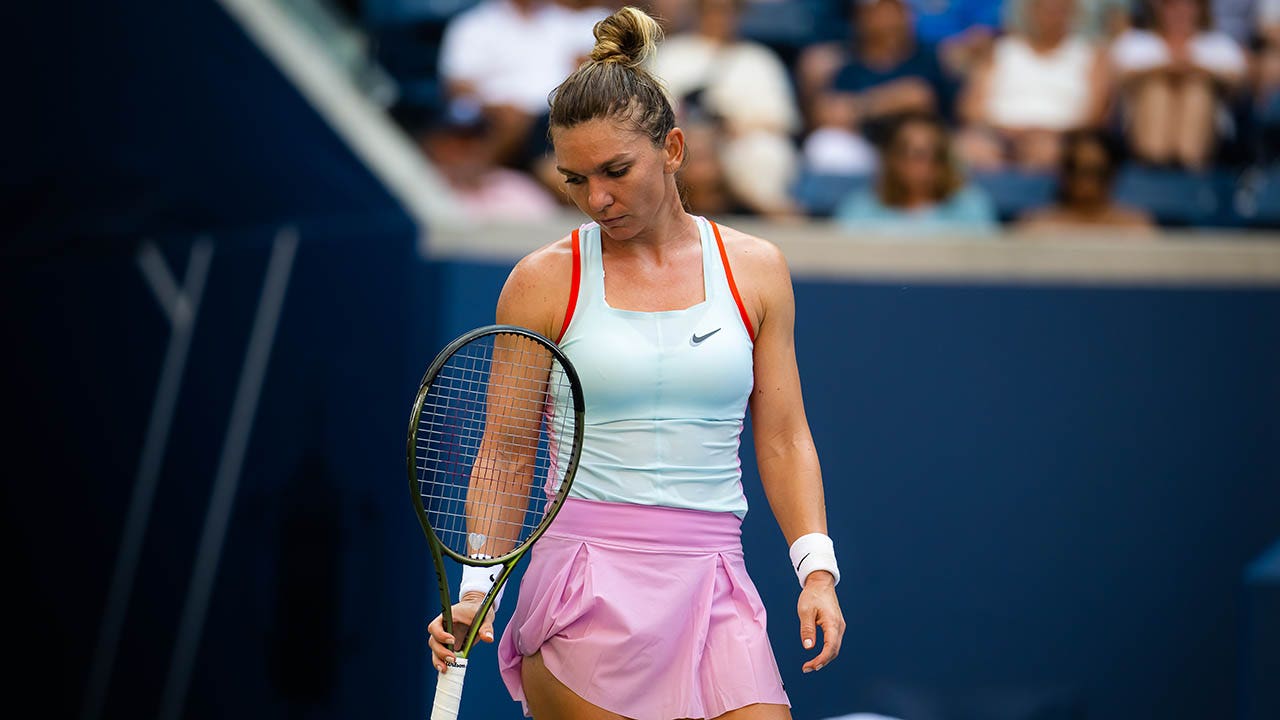 The International Tennis Integrity Agency (ITIA) on Tuesday announced that two-time Grand Slam champion Simona Halep has been given a four-year suspension after violating the sport's anti-doping policy.
The ITIA said it found that Halep, 27, "committed intentional Anti-Doping Rule Violations" after testing positive for roxadustat, a banned substance, in drug tests at the 2022 US Open and for irregularities in her Athlete Biological Passport (ABP).   
"After a complex and rigorous hearing process, we welcome the independent tribunal's decision," ITIA CEO Karen Moorhouse said. 
NOVAK DJOKOVIC SAYS HE WAS NEVER 'ANTI-VAX': 'I WAS ALWAYS PRO-FREEDOM TO CHOOSE'
 "The volume of evidence for the tribunal to consider in both the roxadustat and ABP proceedings was substantial."
In a statement released Tuesday, Halep denied knowingly or intentionally using any banned substance and said the 2022 failed drug test came as a result of a contaminated supplement. 
"I believe in a clean sport and in almost two decades as a professional tennis player, through hundreds of tournaments and two Grand Slam titles, I have taken 200 blood and urine tests to check for prohibited substances — all of which have been clean, until August 29, 2022," she said.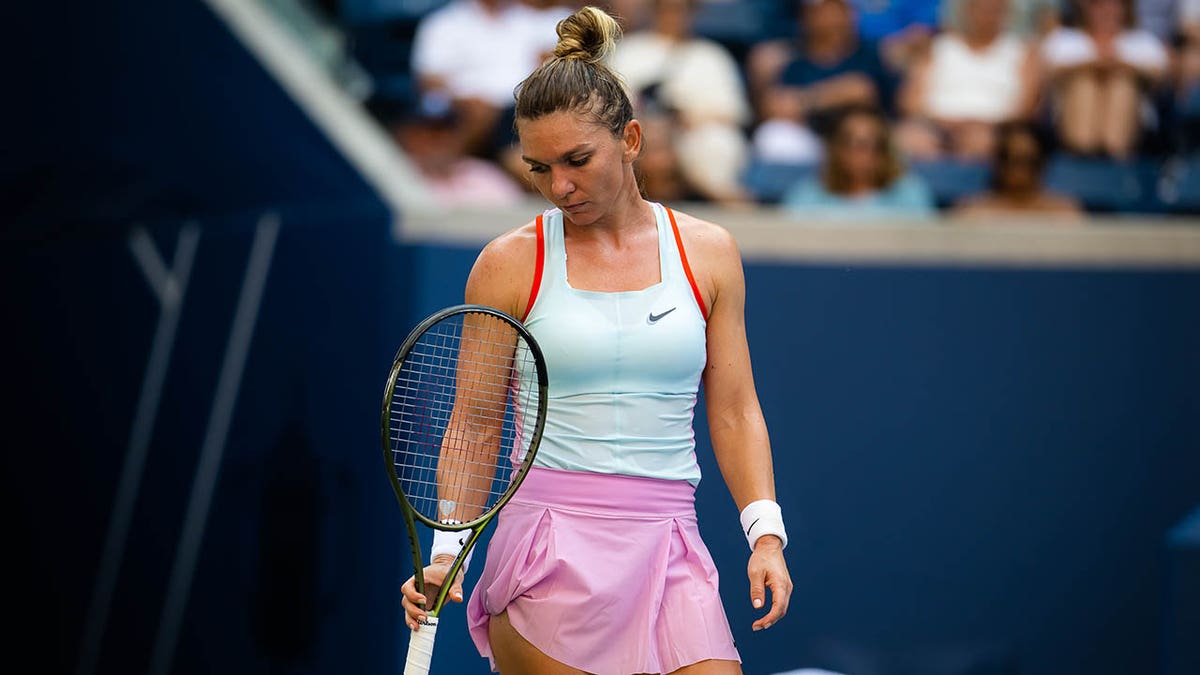 Halep continued, "Ahead of the hard court season in 2022, upon recommendation from my trusted team and physiotherapist, I adjusted my nutritional supplements. None of the listed ingredients included any prohibited substances however we now know — and the tribunal agreed — one of them was contaminated with roxadustat. I was tested almost weekly after my initial positive test through early 2023, all of which came back negative." 
Halep also said her defense raised "legitimate questions" surrounding her ABP results, but the ITIA found otherwise. 
"The tribunal accepted Halep's argument that they had taken a contaminated supplement, but determined the volume the player ingested could not have resulted in the concentration of roxadustat found in the positive sample," the statement read. 
"The ABP charge was also upheld, with the tribunal stating that they had no reason to doubt the unanimous 'strong opinion' reached by each of the three independent Athlete Passport Management Unit (APMU) experts that 'likely doping' was the explanation for the irregularities in Halep's profile."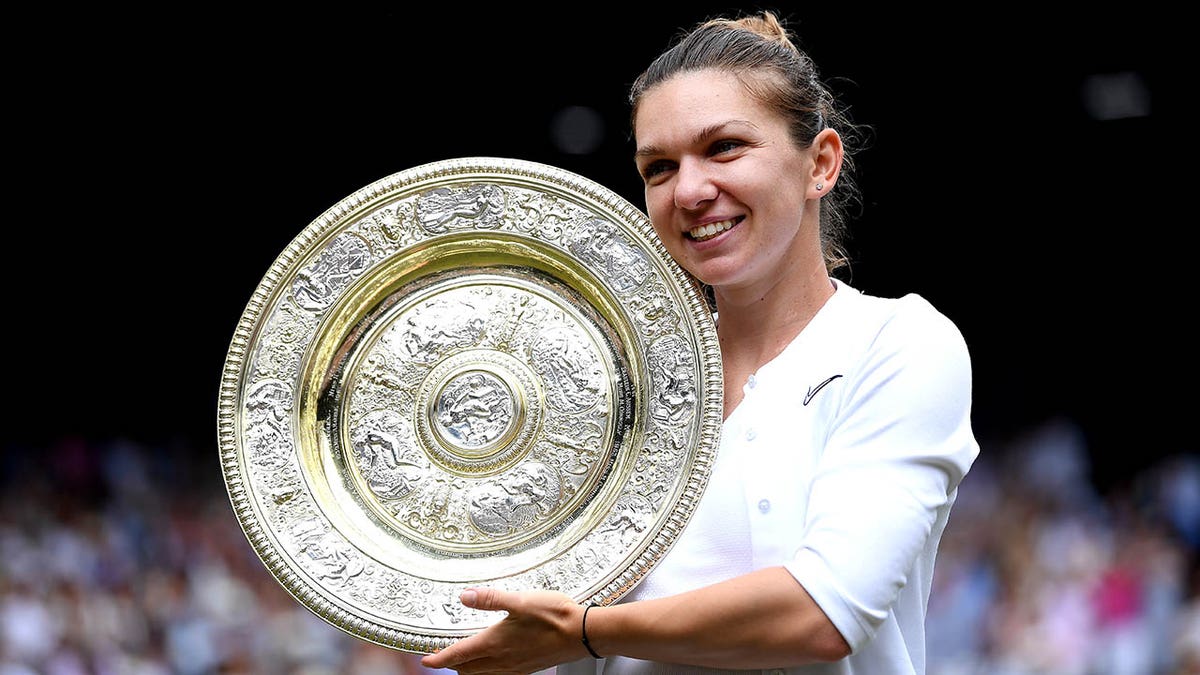 Halep was provisionally suspended in October 2022. The four-year ban means she will not be able to return until Oct. 6, 2026. She vowed to appeal the decision. 
Halep won her second Grand Slam in 2019 when she defeated Serena Williams in straight sets at Wimbledon. She claimed her first major title the year before at the French Open.

here
Must See
Oklahoma City Thunder guard Josh Giddey is being investigated by law enforcement in California...

Iowa Hawkeyes quarterback Cade McNamara is in a unique position to help his team...

There simply is nothing better than college football. If there was ever a doubt...