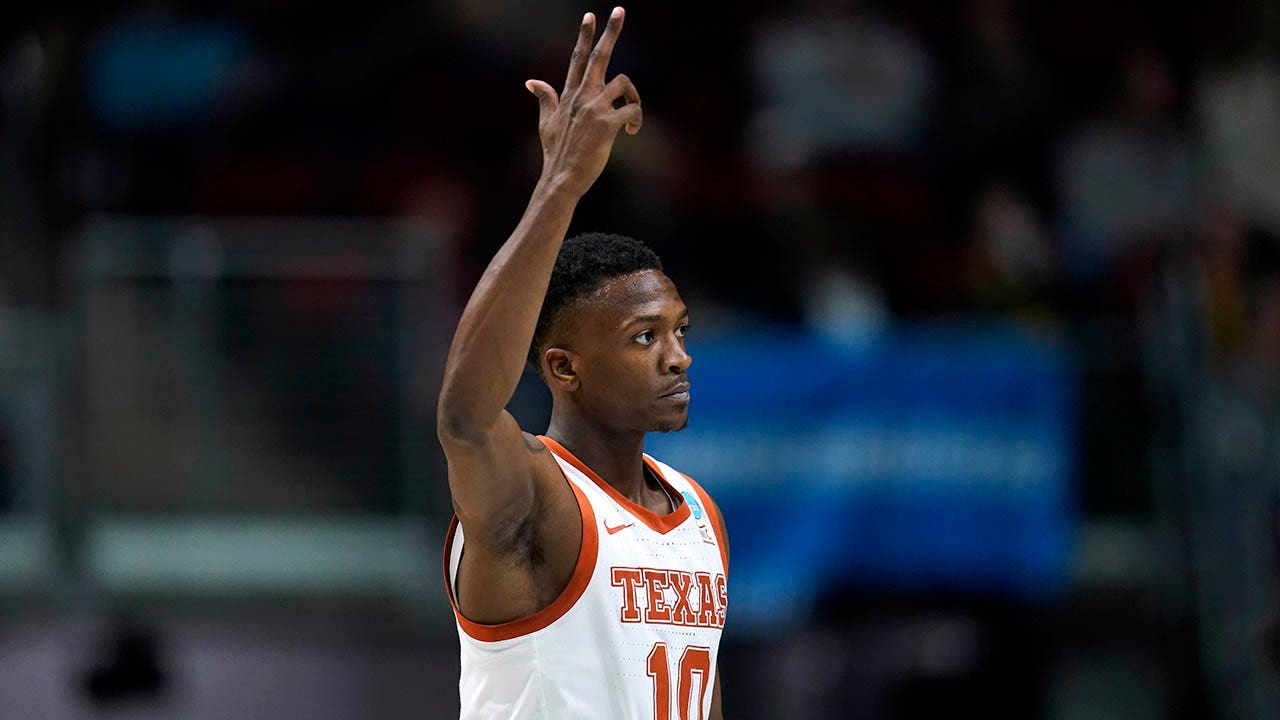 Sir'Jabari Rice scored 23 points and No. 2 seed Texas shut down sharpshooting Colgate for an 81-61 victory in the first round of the NCAA Tournament on Thursday night.
Rice made five of his seven 3-pointers in the first half, helping the Longhorns get off to a fast start. Marcus Carr finished with 17 points and Dylan Disu had 17 points and nine rebounds.
Texas (27-8) shot 13 for 23 from 3-point range while advancing to a second-round matchup against the Penn State-Texas A&M winner on Saturday in the Midwest Region.
In another inspired performance under interim coach Rodney Terry, Rice and the Longhorns picked the perfect time to get hot on the perimeter against the nation's leading outside shooting team. They matched their season-best for 3-pointers made.
The Raiders (26-9) went just 3 for 15 from deep against a relentless and long-armed Longhorns defense. Colgate shot better than 40% before the tournament. The leading individual 3-point shooter in the country, Oliver Lynch-Daniels, went 1 for 4. He was a 50% shooter from long range this season.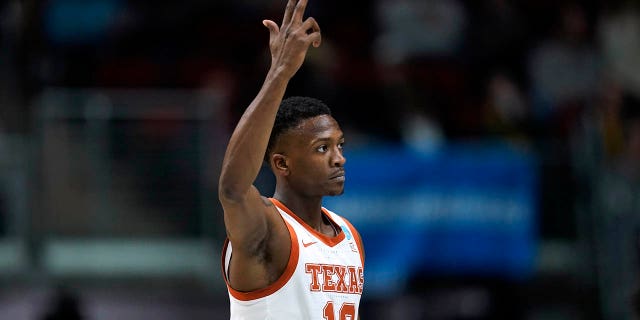 PRINCETON SHOCKS ARIZONA, PULLS OFF LATE RUN FOR BIGGEST MARCH MADNESS UPSET THUS FAR
Keegan Records and Ryan Moffatt each scored 13 points for the 15th-seeded Raiders, who fell to 0-6 all-time in NCAA Tournament play. Tucker Richardson, the Patriot League Player of the Year, had nine points on 4-for-11 shooting.
With most of the fans in Wells Fargo Arena rooting for the upset, the Longhorns adjusted to Colgate's second-half zone defense and never let the lead get smaller than seven points.
About an hour before Texas took the court, No. 2 seed Arizona was ousted by Princeton in the West Region. The Tigers became the 11th team seeded 15th to win a first-round game in 149 tries and the third in three years.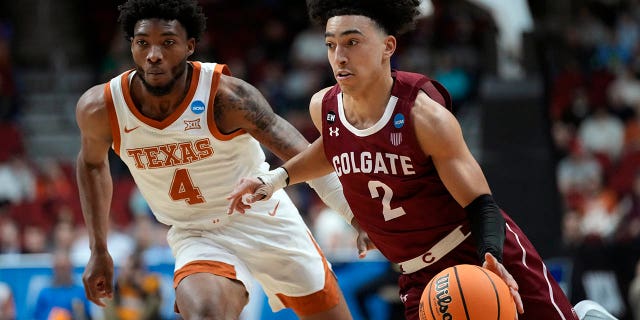 The Longhorns played hard enough — and shot well enough — to make sure they didn't land on that list.

here
Must See
About two miles from downtown Denver, the yellows, oranges and reds of a spray-painted...

Tom Brady is the greatest quarterback of all time, but his children are free...

The juggernaut franchises faced off in the World Series 11 times between 1941 and...