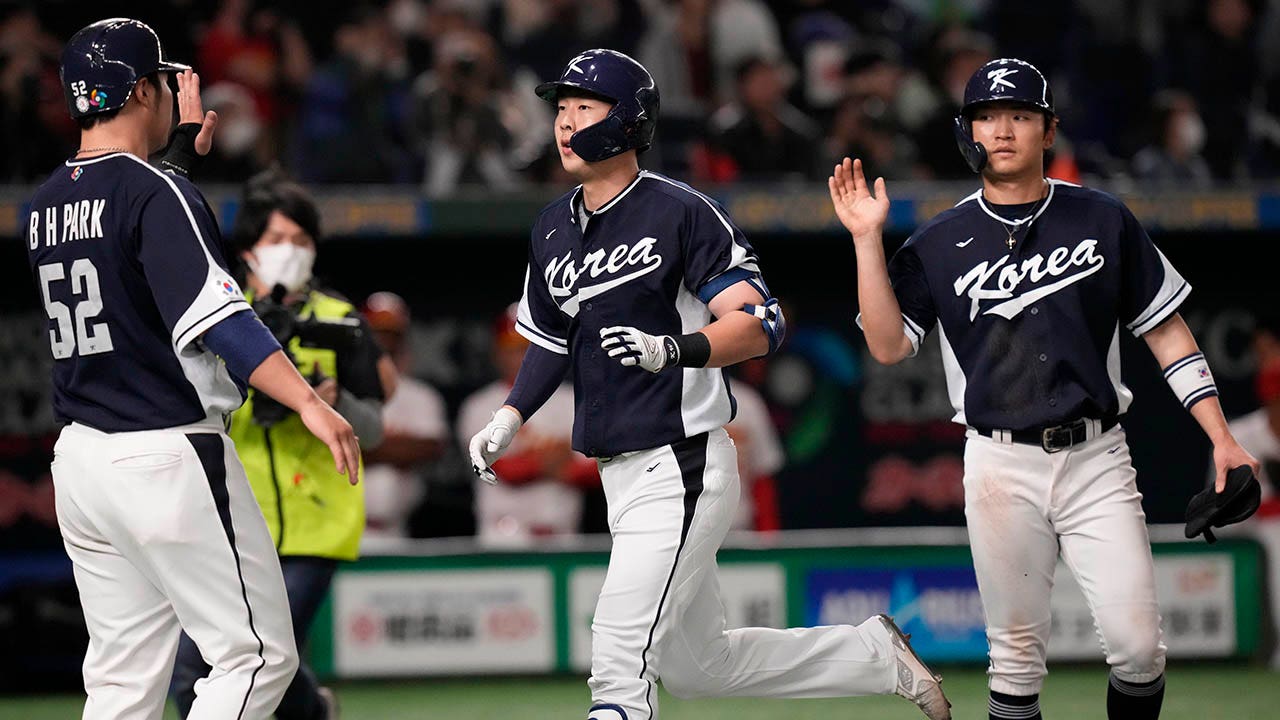 South Korea only needed five innings to get through China in their World Baseball Classic Pool B matchup on Monday as they won 22-2.
South Korea set a record for most runs in a World Baseball Classic game with their 22-run total. The team set the mark in the top of the fifth inning when Ha-Seong Kim hit a grand slam. The team did most of their damage in the third inning with eight runs and then piled on six more in the fourth.
Kunwoo Park led the way for South Korea with five RBI. Ha-Seong Kim added four RBI. Hyseong Kim and Jung Hoo Lee had three RBI each. South Korea pitcher Hyeong Jun So was credited with the win after starter Tae-in Won allowed two runs to China in the first inning and did not return for the second.
Even as South Korea overpowered China, the team did not advance to the quarterfinal round of the World Baseball Classic. Japan finished pool play undefeated (4-0) and Australia was 3-1. 
SHOHEI OHTANI STRIKES OUT AGAINST CZECH ELECTRICIAN IN WORLD BASEBALL CLASSIC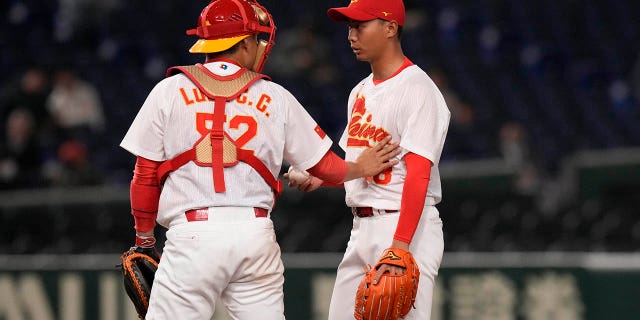 South Korea finished 2-2 in pool play and China was 0-4.
China will also have to requalify for the 2026 World Baseball Classic after failing to win a game in the tournament.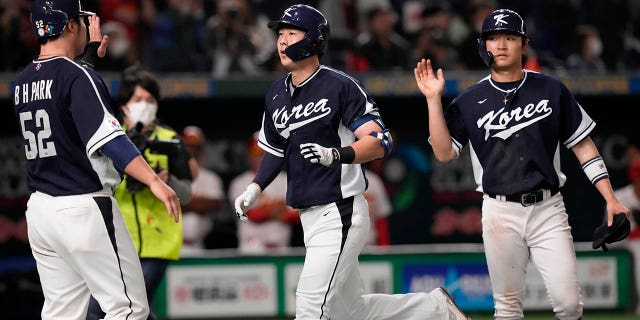 Japan and Australia joined Cuba and Italy as qualifiers for the next round. Pool C and Pool D will need to still be figured out. Canada and Colombia are the early leaders in Pool C and Venezuela and Israel are the early leaders in Pool D.

here
Must See
An 8-year-old French soccer fan who is battling brain cancer was "shamefully abused" while...

The 2018 NBA Draft will go down as one of the best of the...

Shields's opponents also play a part. Many pro prospects, regardless of gender, take easy...