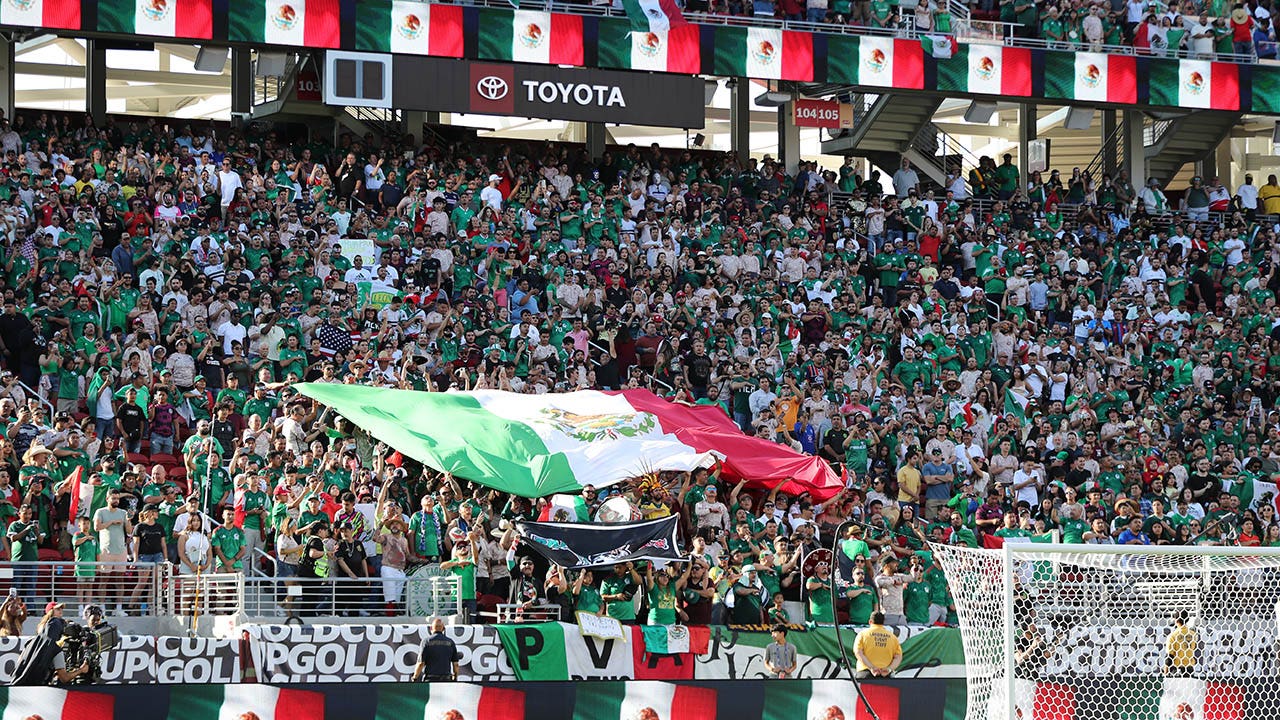 A soccer fan was seriously injured over the weekend after being stabbed during a violent brawl that broke out in the stands of Levi's Stadium during a CONCACAF Gold Cup match between Mexico and Qatar. 
The Santa Clara Police Department issued a statement Monday asking for any information related to the stabbing at Levi's Stadium on Sunday night that resulted in one man being hospitalized with an apparent knife wound. 
According to police, officers responded to reports of an "active fight" that broke out near the end of Mexico's 1-0 loss to Qatar. Once on the scene, police found a male victim with a visible wound on his "upper collar bone area." 
UEFA REMOVES SPANISH CLUB OSASUNA FROM EUROPA CONFERENCE LEAGUE DUE TO FORMER CLUB OFFICIALS FIXING MATCHES
Police described the man's injury as "critical." 
Graphic video shared online appeared to show the victim profusely bleeding from the wound as officers approached the scene.
"Based upon witness statements and video footage, SCPD detectives discovered the victim was stabbed near the upper collar bone area with a knife during an altercation with the suspect," the news release read.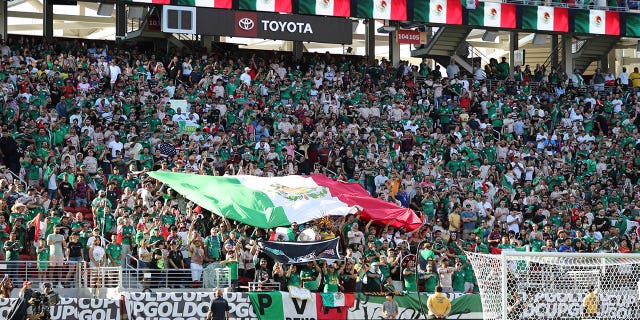 "The suspect fled from the scene. With this information, detectives identified a suspect and a person of interest involved in the stabbing."
Police issued descriptions and images of the suspect and person of interest. 
The brawl appeared to happen in a section of Mexico's supporters.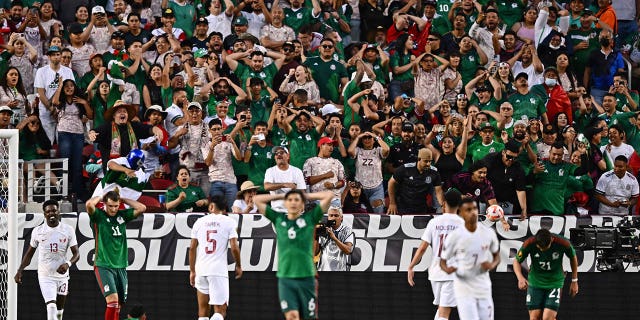 The Mexican Soccer Federation issued a statement Tuesday to "roundly condemn these acts of violence," and offered to work with local authorities to avoid such events in the future.
The Associated Press contributed to this report. 

here
Must See
Rugby fans love their game. But most of the time it is overshadowed by...

As New England Patriots head coach Bill Belichick put it on Wednesday, "it's Jets...

There was a lot of excitement around the 2021 NFL Draft class, and with...