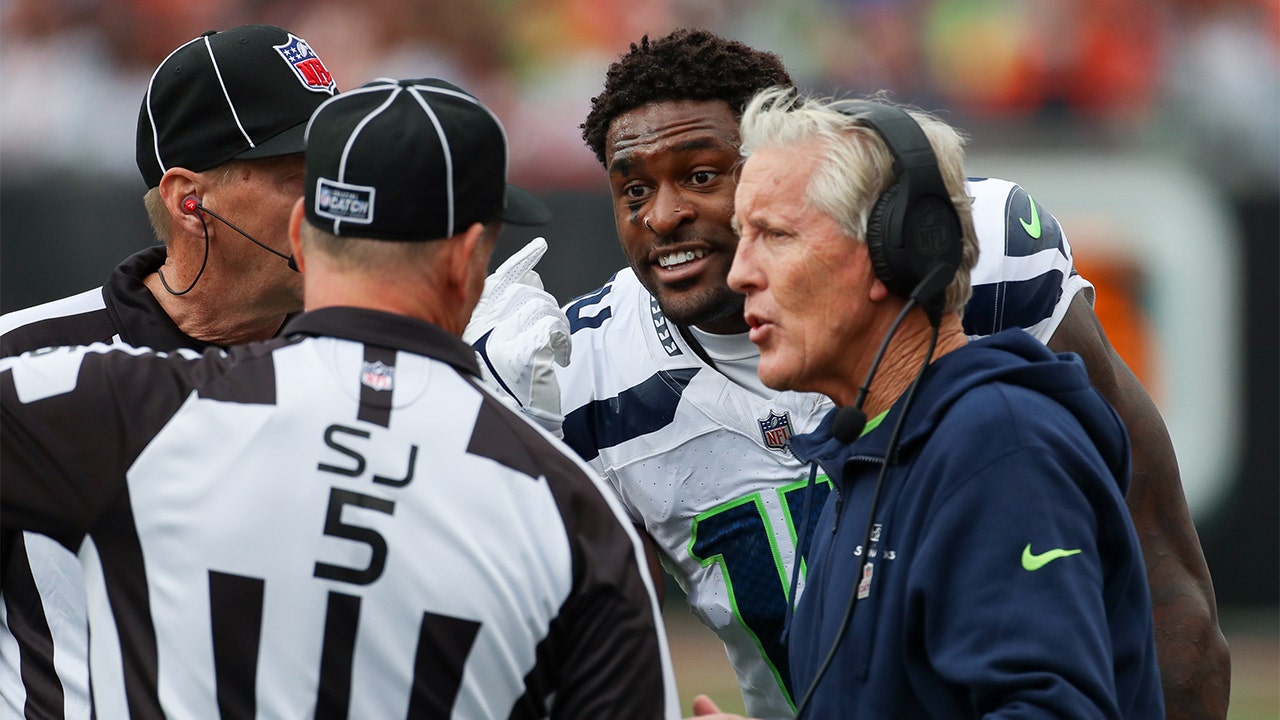 Seattle Seahawks wide receiver DK Metcalf received his fifth penalty of the season on Sunday when he was flagged for an unnecessary roughness penalty against the Cincinnati Bengals. 
Metcalf shoved Bengals defensive back Cam Taylor-Britt down the field, drawing the flag. 
On Wednesday, Seahawks head coach Pete Carroll was asked about Metcalf's propensity for being flagged, with the Super Bowl-winning coach saying his wideout was aware of the issue.
CHIEFS' PATRICK MAHOMES WANTS TO OWN NFL TEAM ONCE HE'S DONE PLAYING 
"We put all the penalties on the board in Monday's meetings and the guys who had the most were on the top, and he was up there with another guy," Carroll said, according to ESPN. "We all have to acknowledge it and recognize what our issues are, whatever they are. It happens to be in this case he's getting called.
"He knows. He's got to clean it up. We have to make sure we're aware of how they're calling stuff. He's a very aggressive player, very physical and it stands out and he draws attention because of that. So we've got to be cleaner. He knows it and he's got to get it done."
Metcalf took a different approach when asked about Carroll's "penalty board," saying he would not be changing who he is on the field.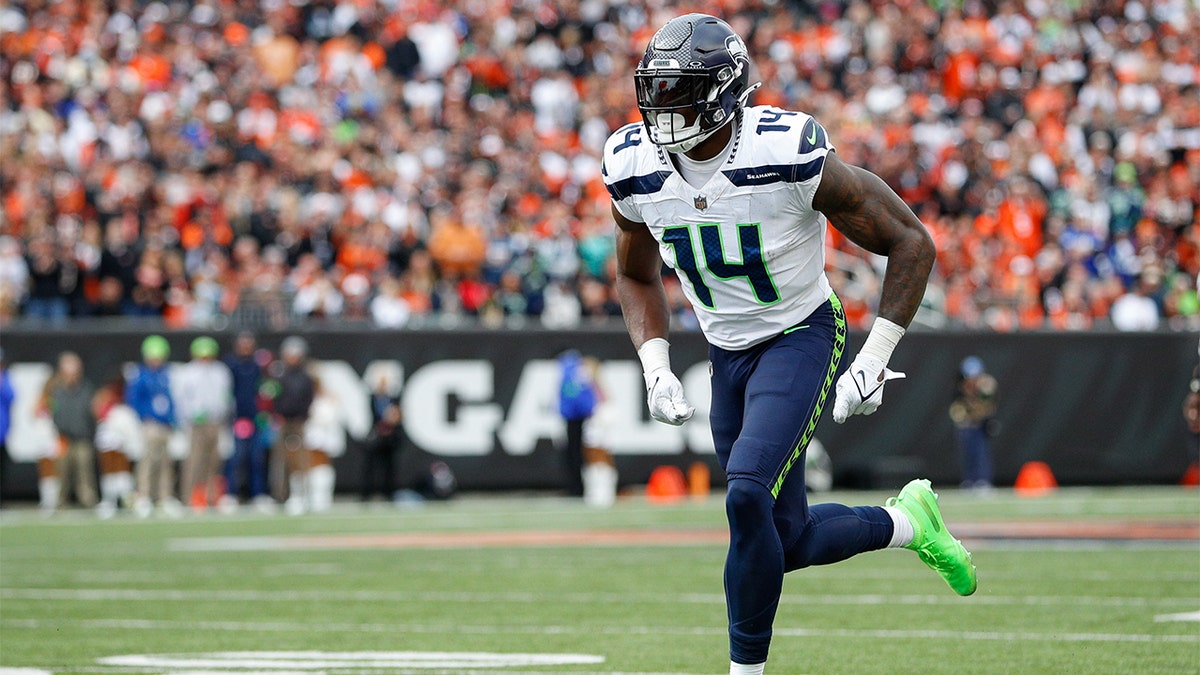 "It was just a board to me. I'm not going to change the way I play," Metcalf said. "If you look at the penalties, there's a taunting, unnecessary roughness, facemask, holding, and I think there was one more in there. So, I'm doing pretty good if I look at it and judge myself how I play."
"I'm not going to change who I am as a player or a person," Metcalf continued. 
Sunday's penalty against the Bengals was the fourth 15-yard penalty for Metcalf, with one resulting in offsetting penalties, according to The Associated Press. 
"Have you had a bad day at work sometimes?" Metcalf responded when a reporter asked if any of the penalties came about as being "caught up in the moment."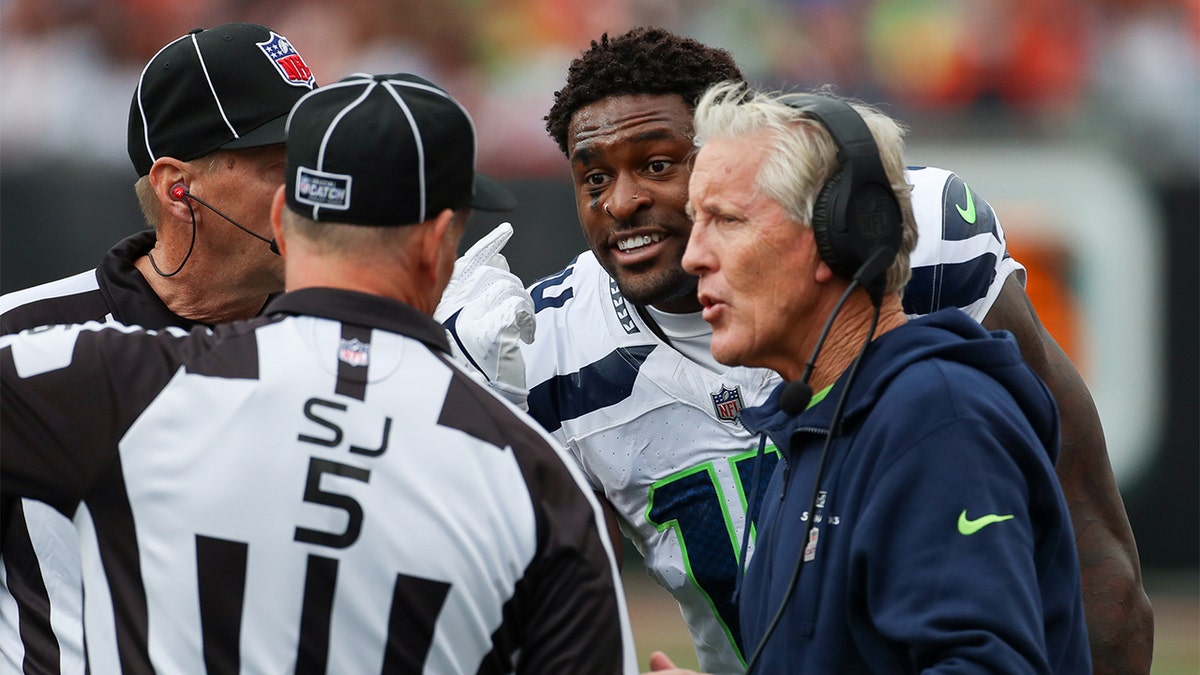 "That's all I nail it down to. Nobody's perfect. I'm my own person. I'm a competitive person. So, I'm not going to shy away because he put a penalty board on the screen. I'm just going to continue to be me."
Despite the penalties, Metcalf is leading Seattle in receiving yards this year, hauling in 22 catches for 337 yards and two touchdowns. 
The Seahawks are 3-2 as they prepare for the Arizona Cardinals in Week 7. 

here
Must See
Oklahoma City Thunder guard Josh Giddey is being investigated by law enforcement in California...

Iowa Hawkeyes quarterback Cade McNamara is in a unique position to help his team...

There simply is nothing better than college football. If there was ever a doubt...