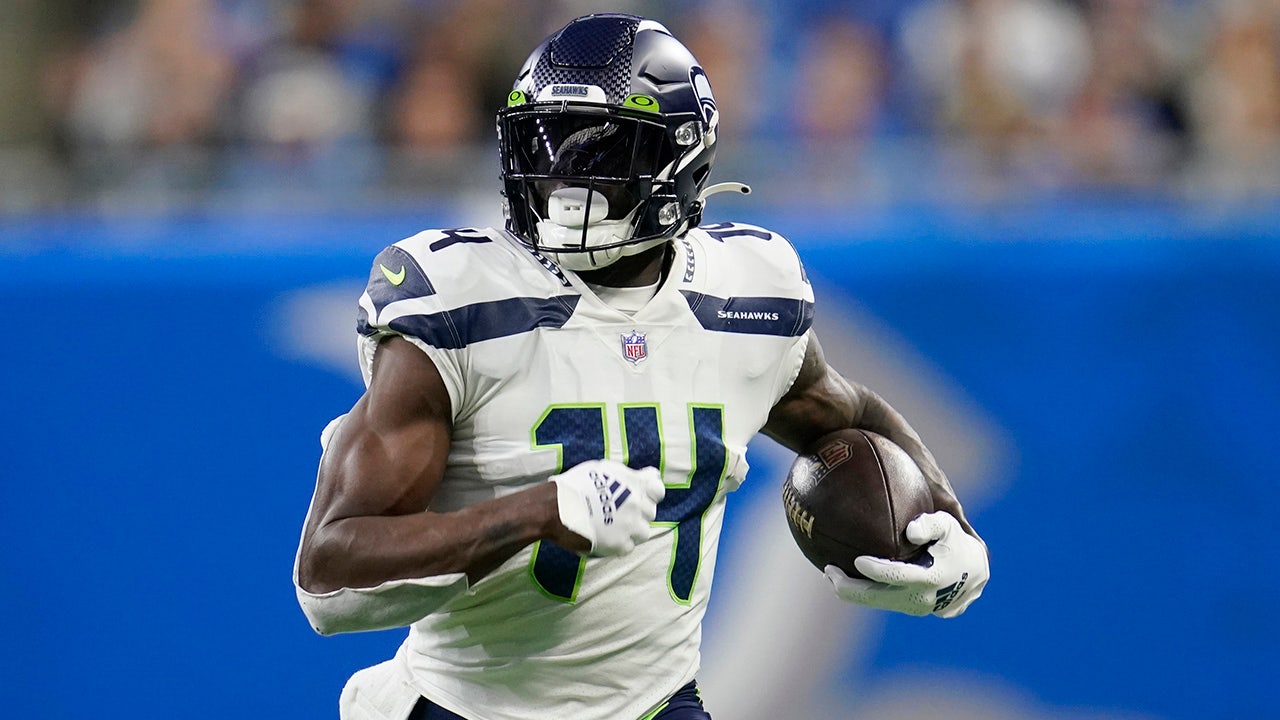 If you ask just about anybody, Jerry Rice is the best wide receiver in NFL history – note the keywords "just about."
One current wide receiver disagrees with the common thought and says one of his former opponents is the GOAT.
Not only does DK Metcalf not have Rice at the top of his list, he doesn't even have him as second or third.
The Seattle Seahawks receiver hopped on the "All Things Covered" podcast and was asked who he felt were the five best receivers the game has ever seen, and he didn't even have to think twice about his answer.
His rapid-fire list, from No. 1 to No. 5, is Antonio Brown, Randy Moss, Terrell Owens, Rice and Julio Jones.
At the time of his retirement, Rice owned 38 NFL records, plenty of which still stand today, including those probably most important.
His 22,895 receiving yards, 1,549 catches and 197 touchdowns are all still the most ever, each by pretty healthy margins. He also holds career postseason and Super Bowl records in each of those categories.
Rice simply dominated the game from start to finish as he recorded 14 seasons of at least 1,000 yards, also an NFL record.
In his second season, at age 24, he was named a First-team All-Pro and Pro Bowler for the first time when he led the NFL with 1,570 receiving yards and 15 catching touchdowns. At age 40 with the Oakland Raiders, in his 18th NFL season, he caught 92 passes for 1,211 yards and seven scores en route to his final Pro Bowl nod and a Second-team All-Pro selection. He also became the oldest player to ever catch a touchdown in a Super Bowl that season.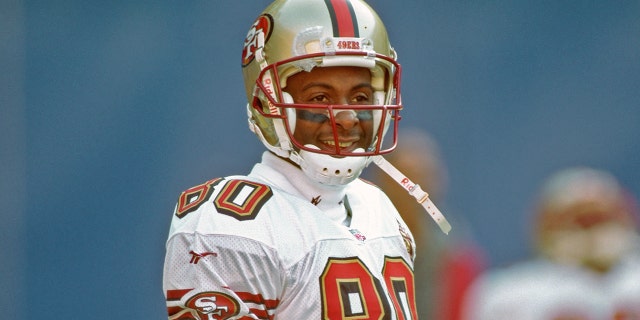 GIANTS' SAQUON BARKLEY CALLS OUT REPORT REGARDING CONTRACT NEGOTIATIONS
He was a three-time Super Bowl champion, two-time Offensive Player of the Year, six-time receiving yards and touchdowns leader, 13-time Pro Bowler and 10-time First-team All-Pro.
During Brown's prime, he was undoubtedly the best wide receiver in football. His 9,145 receiving yards from 2013 to 2018 are the most in any six-year span in NFL history, and those six-straight seasons of 100-plus catches is the longest such streak ever.
From 2013 through 2021, he put up a 17-game pace of 122 catches, 1,610 yards and 12 touchdowns. However, his all-time statistical rankings do fall quite short, ranking 21st in catches, 24th in yards and 25th in touchdowns.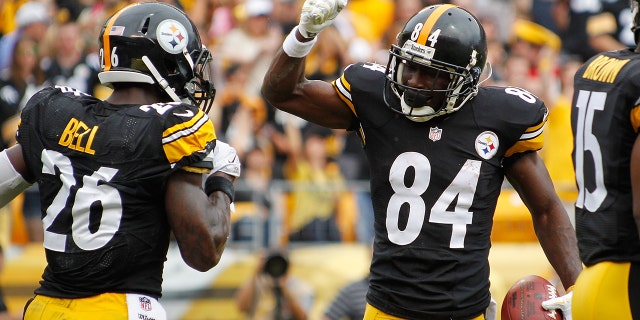 Moss and Owens were certainly no slouches either. While many credit their antics to their lack of Super Bowl rings and why they played for five teams each, they both find themselves in the top four of most receiving yards and top three in all-time receiving touchdowns.
However, it is certainly quite a take to have Rice, who's still practically lapping the field in the record books despite his era of football, not at the top spot.

here
Must See
Rugby fans love their game. But most of the time it is overshadowed by...

As New England Patriots head coach Bill Belichick put it on Wednesday, "it's Jets...

There was a lot of excitement around the 2021 NFL Draft class, and with...