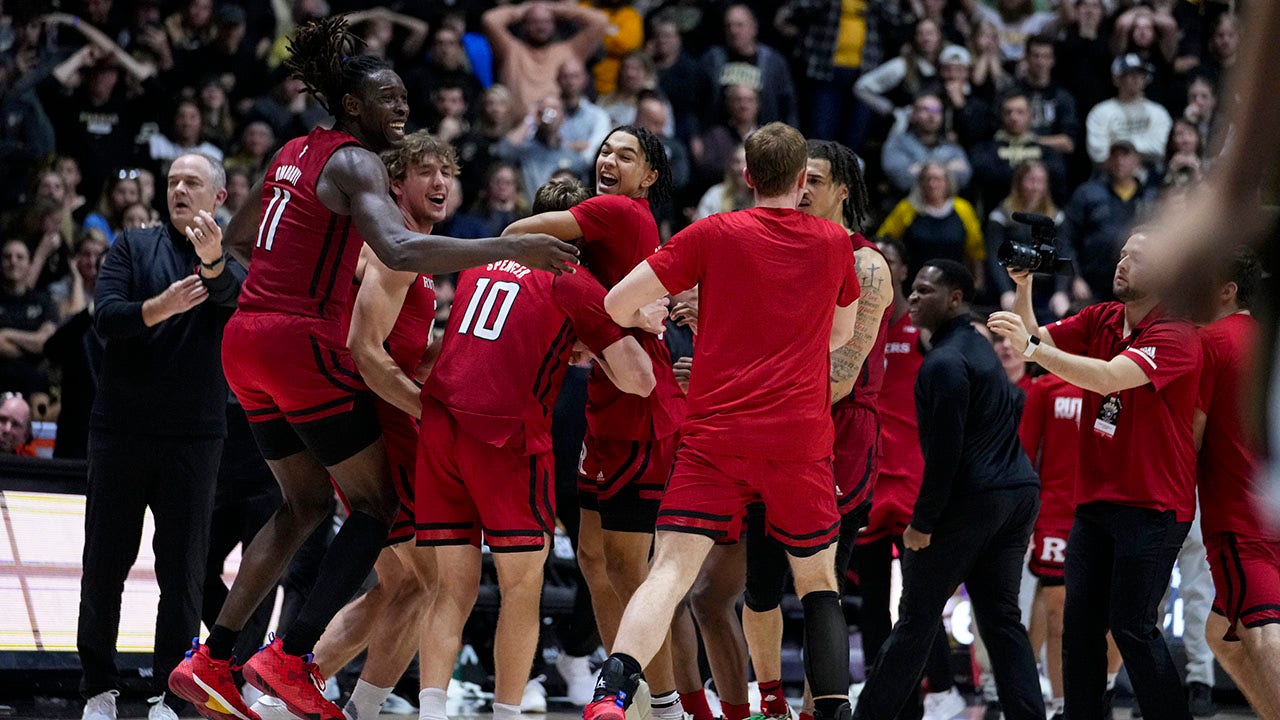 Purdue's undefeated streak to start the 2022-23 college basketball season came to a screeching halt Monday night against unranked Rutgers. 
The Scarlet Knights defeated the Boilermakers for the second time in two seasons, handing No. 1 Purdue its first loss of the season, 65-64. 
Rutgers took a 10-point lead into halftime but needed a three-pointer from senior guard Cam Spencer with 13.3 seconds left to regain the lead for good on the road. 
SAINT PETER'S MEN'S BASKETBALL TEAM BECAME A CINDERELLA STORY FOR THE AGES
"We knew it was going to be a battle all night, and we made some plays down the stretch," Rutgers head coach Steve Pikiell said. "We're excited to come away with a win in such a tough place."
Purdue had two chances to win the game following Spencer's three, but the Boilermakers failed to convert, including a missed three by junior guard Brandon Newman with under five seconds left in the game.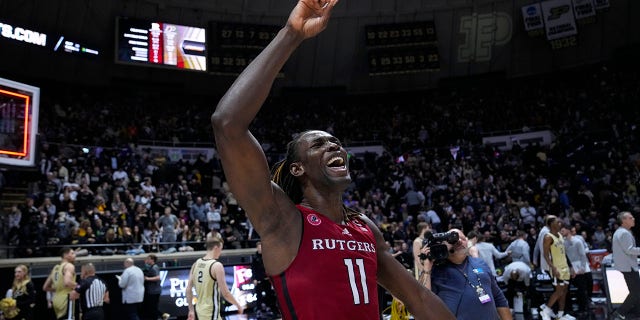 UNIVERSITY OF ARKANSAS AT LITTLE ROCK'S BASKETBALL COURT SEVERELY DAMAGED FROM FREEZING TEMPERATURES 
"I just thought at the end of the day, Rutgers was mentally and physically tougher, even if we had won the game," Purdue coach Matt Painter said. "I thought we could have if we had gotten a stop or two there."
Last season, Rutgers beat then-No.1 Purdue on a half-court buzzer-beater in front of the Scarlet Knight home crowd. 
On Monday, the game-winning shot silenced a raucous crowd at Mackey Arena in West Lafayette, Indiana. 
"Coach drew up a great play but the way they played it we had to go to something else," Spencer said.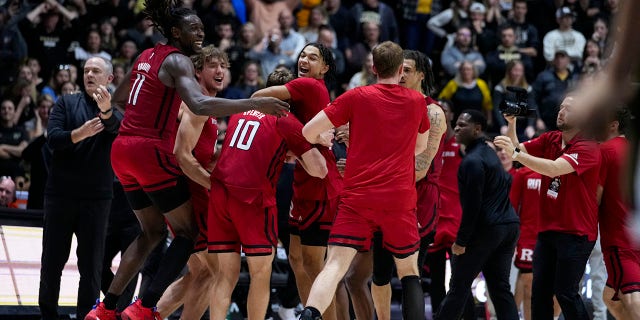 Purdue was led by center Zach Edey, who scored 19 points while grabbing 11 rebounds. 
The Boilermakers have been the No. 1 team in the country since Week 6 of the college basketball season. 
The win moves Rutgers to 10-4 on the season and 2-1 in Big Ten play. 
The Associated Press contributed to this report

here
Must See
The Pelicans have had quite the season — the highs have been high and...

Last October, Chelsea Sodaro, a triathlon world championship rookie, achieved the grueling sport's ultimate...

The Sacramento Kings are headed to the NBA Playoffs for the first time since...