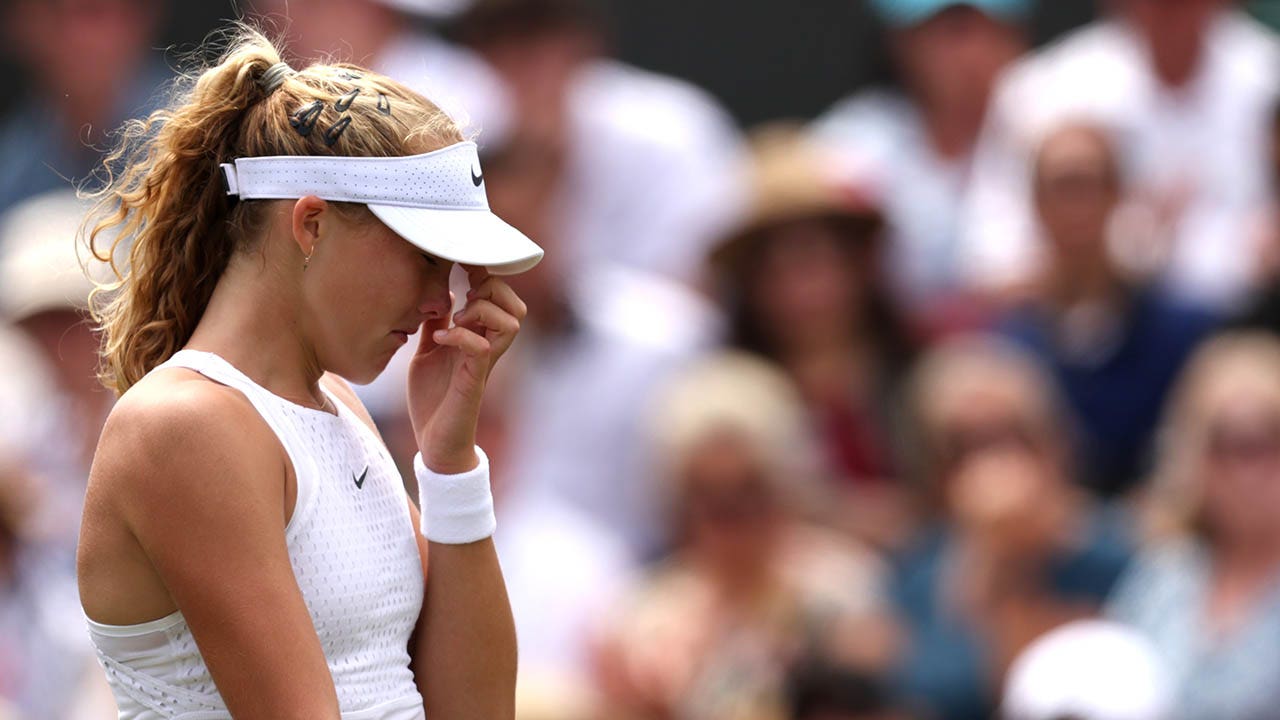 Mirra Andreeva's Cinderella run at Wimbledon has ended after the 16-year-old Russian tennis player was on the receiving end of a controversial call on Monday that helped pave the way for American Madison Keys to reach the quarterfinals. 
Andreeva entered Monday's match with momentum, winning nine of her last 10 games. She led Keys 3-0 in the second set after already winning the first, but Keys quickly shifted the momentum in her favor and Andreeva let out her frustrations on the court.
She received a warning from Swedish chair umpire Louise Azemar Engzell for throwing her racket after giving up a 4-1 lead in the second set, a punishment Andreeva admitted she "deserved." 
WIMBLEDON FANS BOO BELARUSIAN VICTORIA AZARENKA AFTER NO HANDSHAKE WITH UKRAINIAN ELINA SVITOLINA
But with the game on the line, Andreeva received an unsportsmanlike penalty for again throwing her racket, only this time the Russian pro said she slipped, which caused her to accidentally hit the grass court with her racket. 
"I slipped. I didn't do it. I slid, and I fell," Andreeva protested, per EuroSport. "No, it's [the] wrong decision. Do you understand what you are doing? Do you understand what you are doing?"
The call was Andreeva's second code violation, which as a result awarded Keys match point.
"I didn't throw the racket, I slid. Yes, I did slip, I didn't throw the racket."
"It's the wrong decision," she continued to plead. "I didn't throw the racket, I fell. I slid and then I fell."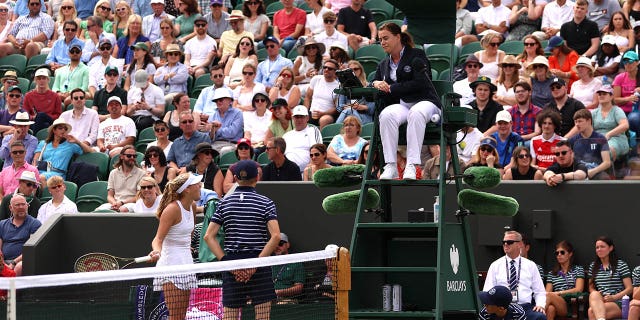 Keys would win the match, 3-6, 7-6 (4), 6-2, on the next point and end Andreeva's hopes of becoming the youngest player to reach the Wimbledon quarterfinals since Anna Kournikova in 1997.
During her postgame press conference, Andreeva stood by her defense. 
"For me, it's a controversial point," she said, per BBC News. "Honestly, I didn't have any intention to throw the racket. I slid. Honestly, I thought that I will fall forward."
"Maybe it did look like I threw the racket. I don't know. I didn't see any videos yet."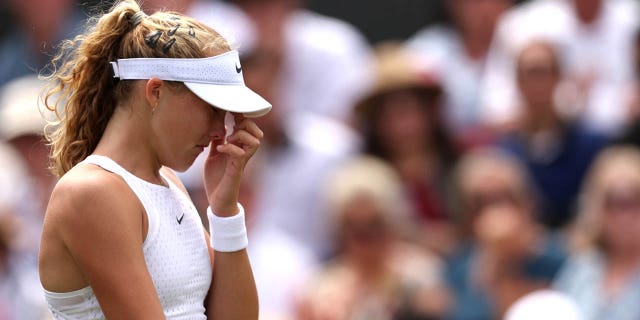 Keys will next play Aryna Sabalenka, who won the Australian Open this year and has a 16-1 record in major tournaments in 2023.
The Associated Press contributed to this report.

here
Must See
The Carolina Panthers will be turning back the clock with their quarterback this weekend....

Week 2 in the 2023 NFL regular season gave us something good we didn't...

Rugby fans love their game. But most of the time it is overshadowed by...