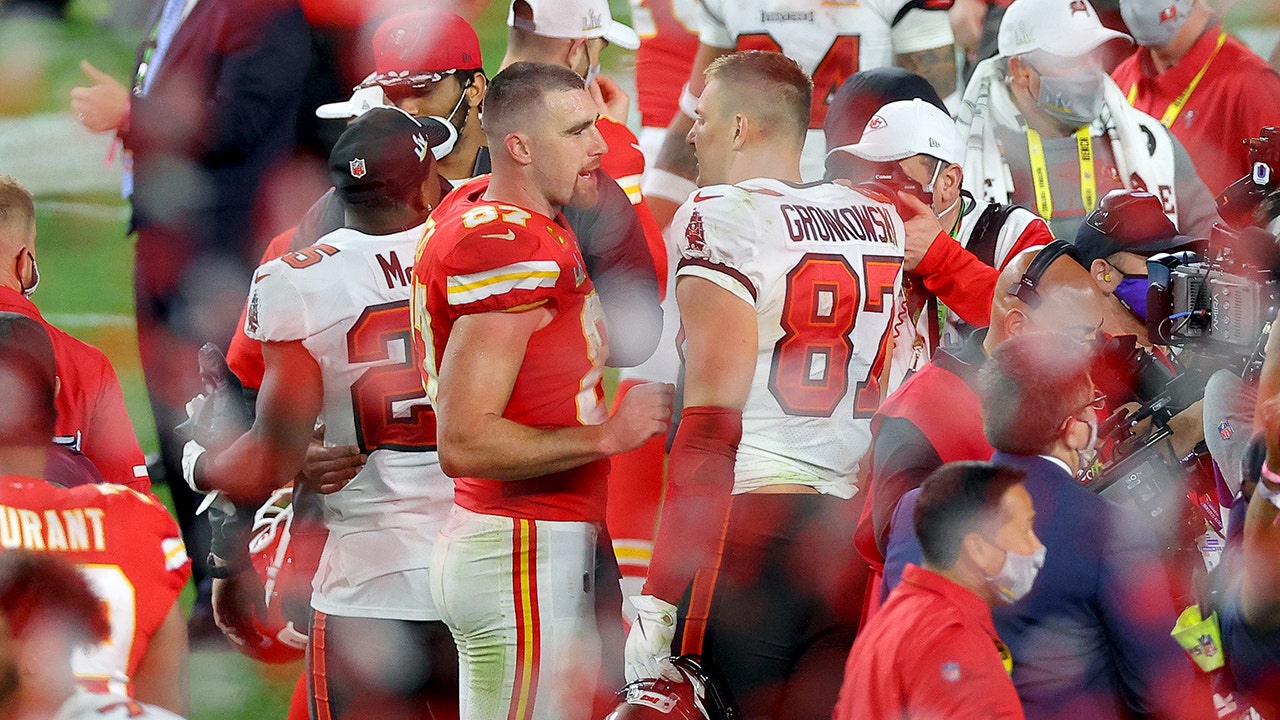 Retired NFL tight end and four-time Super Bowl champion Rob Gronkowski has given his thoughts on Taylor Swift's NFL takeover, and Swifties are definitely not going to like it. 
The longtime New England Patriots star was asked about the NFL's focus on Swift amid her rumored relationship with Kansas City Chiefs tight end Travis Kelce during an appearance on FanDuel TV's "Up & Adams" on Wednesday. 
"I would just say 'Bye, bye, bye.' It's just a little bit too much," Gronkowski said, perhaps referencing the 2000 hit by NSYNC.  
EAGLES' JASON KELCE EXPRESSES CONCERN FOR BROTHER TRAVIS KELCE AMID BUDDING ROMANCE WITH TAYLOR SWIFT
"Yes, you can show her. Maybe have her perform a song now since they're hyping her up every single week. But we want more football! Yes, it's fine that you show her, but not every single play."
Gronkowski, a four-time First-Team All-Pro who claimed his fourth championship in 2021 when he reunited with Tom Brady in Tampa Bay, suggested the league's focus during broadcasts should be on the game and the players making it all happen. 
"That's my point – show the players, show the players' celebrations."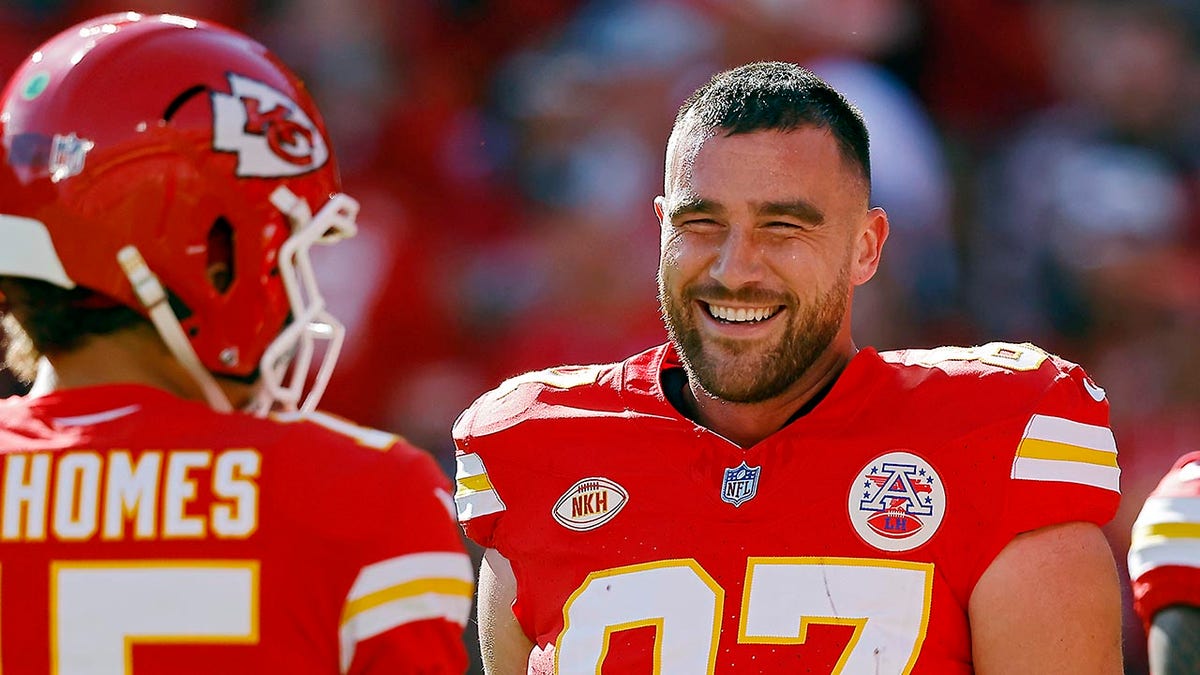 However, Gronk's feelings toward the broadcast of NFL games is much different than his opinion of Kelce's budding romance. 
"You know, it's wonderful, he deserves it all," Gronk said of the rumored relationship in an interview with "Entertainment Tonight" on Tuesday. 
"He's had seven 1,000-yard seasons in a row. Wide receivers barely have seven 1,000-yard seasons in a row. He deserves every commercial, and he's a good-looking man, so he deserves any lady that he wants to get. And he can move. Like I said, I had a dance-off with him, and his hips can groove, so it's great to see him doing his thing on and off the field. He deserves it all."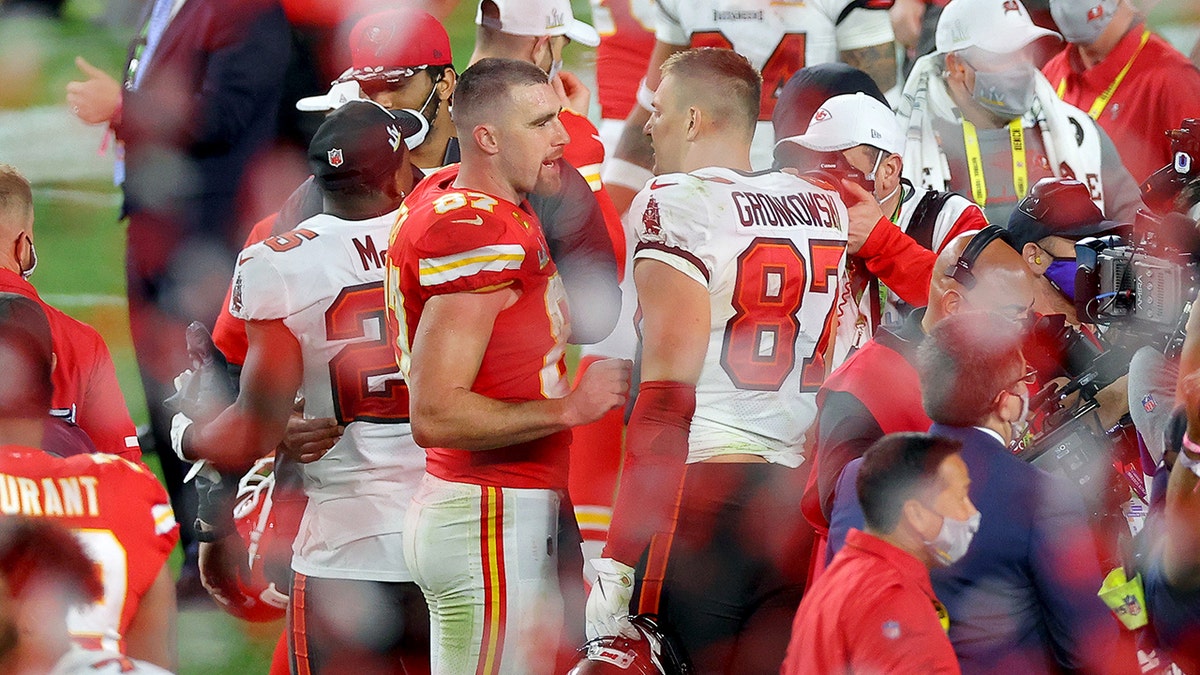 Kelce is coming off a big performance in Sunday's win over the Los Angeles Chargers where he finished with 12 catches for 179 yards, both season highs. He was 12 yards short of a career-high, and he has 303 yards in his last two contests.
Fox News' Ryan Morik contributed to this report. 

here
Must See
Oklahoma City Thunder guard Josh Giddey is being investigated by law enforcement in California...

Iowa Hawkeyes quarterback Cade McNamara is in a unique position to help his team...

There simply is nothing better than college football. If there was ever a doubt...