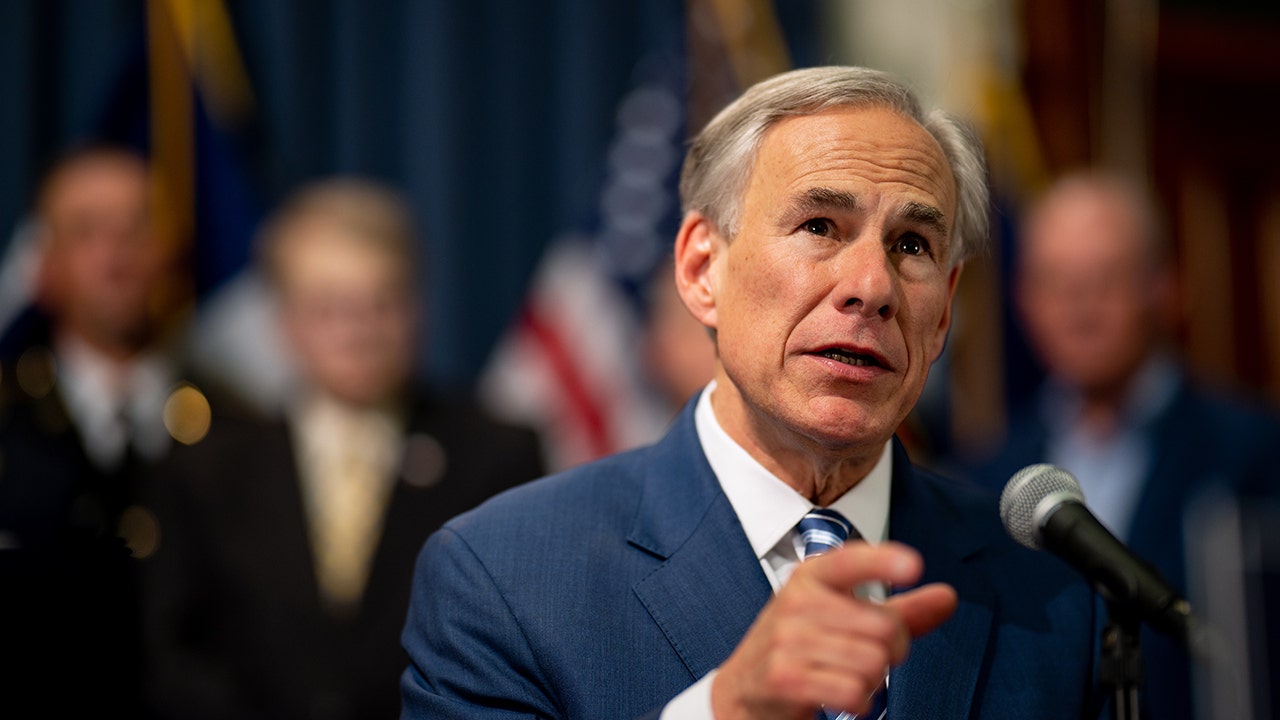 Texas Gov. Greg Abbott was joined by former collegiate swimmers Riley Gaines and Paula Scanlan on Monday for a ceremonial signing of the Save Women's Sports Act, which prohibits biological males from competing in women's sports in colleges and universities across the state.
The bill, which was signed into law on June 15, follows a similar piece of legislation Abbott signed in 2021 that requires public school teams through high school in Texas "to be designated by students' sex assigned at birth." 
"We're here because women's sports are threatened across the entire country," Abbott said at the signing on Monday. "Some women are being forced to play against biological men, like Riley and Paula were."
EX-UPENN SWIMMER TESTIFIES BEFORE CONGRESS ON LIA THOMAS EXPERIENCE; OPENS UP ABOUT 2016 SEXUAL ASSAULT
"Women's college athletic teams are threatened. College records that women set are threatened. Women's sports, women's records, women's teams, women's locker rooms – all are jeopardized when biological men are allowed to compete for the titles, for those teams, for those records."
Riley Gaines, who swam for Kentucky where she earned All-American honors 12 times, has been among the most outspoken advocates for women's sports. She competed against former UPenn swimmer Lia Thomas at the NCAA championships in 2022.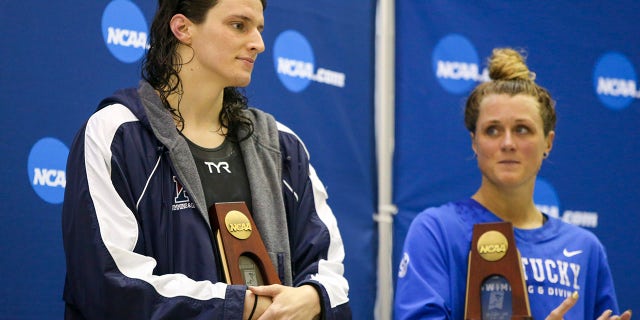 On Monday, Gaines recalled how she and Thomas both tied for fifth place in the 200-yard freestyle, but she said the NCAA opted to give Thomas the trophy for the "photo op."
"This new law will protect the integrity of women's sports by prohibiting men from competing against women athletes at Texas colleges and universities," Gaines said Monday.
"It's pretty amazing that this law is even necessary. If you have eyes and a brain and any amount of common sense, you can easily comprehend the fact that men on average, and this is a fact, are taller, stronger, more powerful, can jump higher than women. It's biological reality."
Former NCAA Division I swimmer Paula Scanlan, who was a member of the University of Pennsylvania's women's team along with Thomas, testified before a House Judiciary subcommittee last month and revealed the challenges of belonging to a team that included a transgender swimmer as a survivor of sexual assault.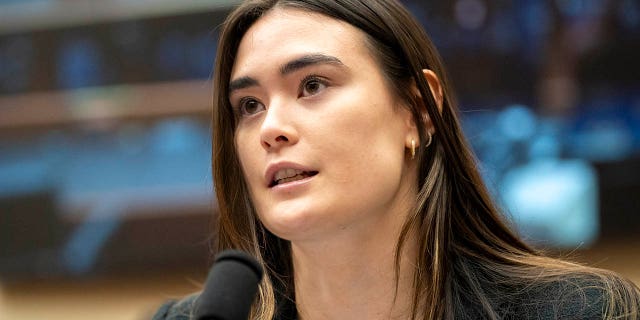 She reiterated her stance on Monday.
"My teammates and I were forced to undress in the presence of Lia, a 6-foot-4 biological male fully intact with male genitalia, 18 times per week," Scanlan said. "When my teammates and I tried to voice our concerns to the athletic department, we were told that Lia swimming was a non-negotiable, and we were offered psychological services to reeducate us into accepting the idea of Thomas competing and undressing beside us.
"We, the women, were the problem, not the victims."
At least 20 states have passed similar forms of legislation. Senate Bill 15 will go into effect in Texas on Sept. 1.

here
Must See
After a 3-0 start to the season that took over the conversation in the...

For the second week in a row, Deion Sanders and the Colorado Buffaloes enter...

Buffalo Bills safety Damar Hamlin is expected to be active for the first time...