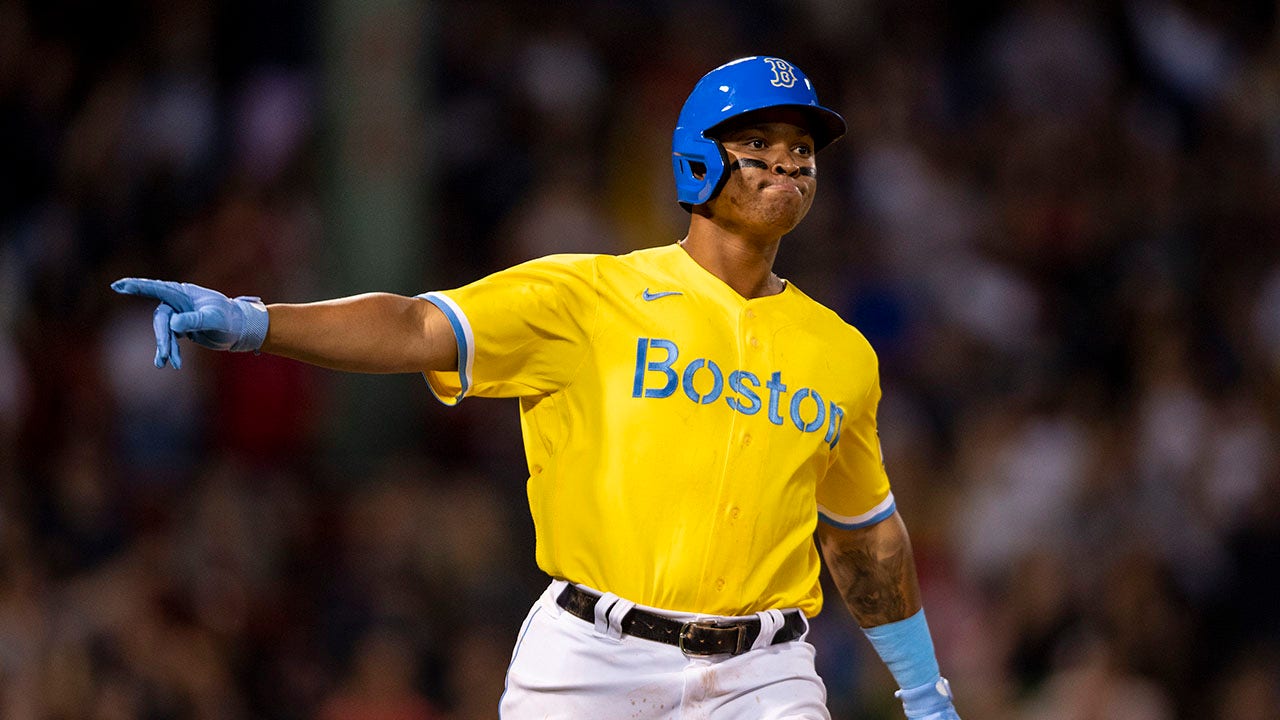 It may have taken longer than Boston Red Sox fans might have hoped, but All-Star third baseman Rafael Devers has reportedly agreed to terms on a massive 11-year deal to remain in Beantown. 
The deal, which was first reported by Carlos Baerga, is worth $331 million over 11 years, though ESPN reported it hasn't been completed. A physical still needs to be done, and Carlos Correa's free agency this offseason showed fans that it can create a hiccup in the process. 
This new contract for Devers came after a Tuesday report that stated the Red Sox and the third baseman agreed to terms on a one-year pact worth $17.5 million. 
But the deal was to simply avoid arbitration, per ESPN, and discussions would continue in hopes of both sides finding common ground on a long-term deal. 
Sox fans can now rejoice knowing their homegrown talent will continue playing a pivotal role in Boston's success for years to come. 
Devers was set to become a free agent at the end of the 2023 season, but with players like Xander Bogaerts and J.D. Martinez finding new homes in MLB, Sox fans were hoping the front office would make Devers priority number one in terms of a new contract. 
DAUGHTER OF MLB LEGEND DENNIS ECKERSLEY MISLED POLICE AFTER ALLEGEDLY ABANDONING NEWBORN IN THE WOODS: REPORT
That appeared to be the case this offseason, though both sides weren't on common ground initially. As the days and weeks went by without an update on where Boston was at in their negotiations with the Dominican Republic native, speculation and doubt was the natural response from the Red Sox faithful.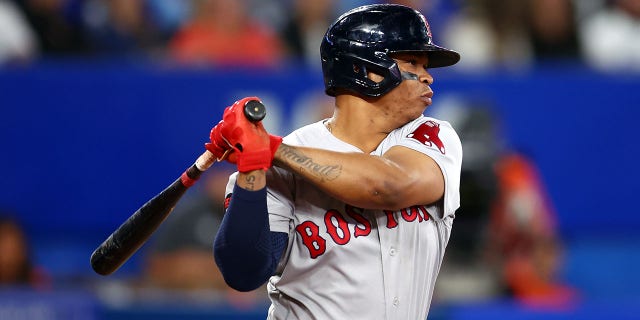 Devers earned his contract after showcasing his tremendous bat and solid glove over six MLB seasons thus far, his last two being All-Star worthy performances. 
Devers' first All-Star season came in 2021 when he belted 38 homers, a career-high, and 113 RBI over 156 games with a .279/.352/.538 slash line with an .890 OPS. 
And he followed that up last year with a similar line of .295/.358/.521 with 27 homers, 42 doubles and 88 RBI over 141 games. 
RED SOX GET BURNED AGAIN BY MOOKIE BETTS TRADE BY DFAING FORMER TOP PROSPECT NAMED AFTER DEREK JETER
Over the length of his contract, there's no telling what the Red Sox plan on doing with his position at third base — some believe that Devers could be a solid first baseman, too — but the key to his success is at the plate. Devers has become a feared hitter due to the natural pop that his bat speed and raw power creates as well as a good eye to avoid balls thrown out of the zone.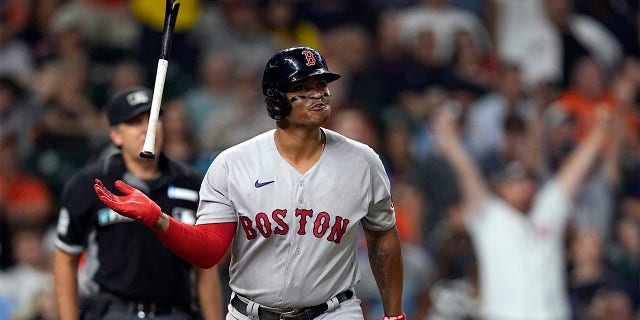 At just 26 years old, the Red Sox clearly believe Devers is their present and future, and his contract, while raising his expectations quite a bit, proves they have faith his talent will translate to consistent production and wins for years to come. 

here
Must See
MIAMI — The matchup that many had dreamed about all along — between two...

Cam Newton sat out of the 2022 season, but he may be looking to...

The LA Clippers will be sweating on the health of Paul George after he...