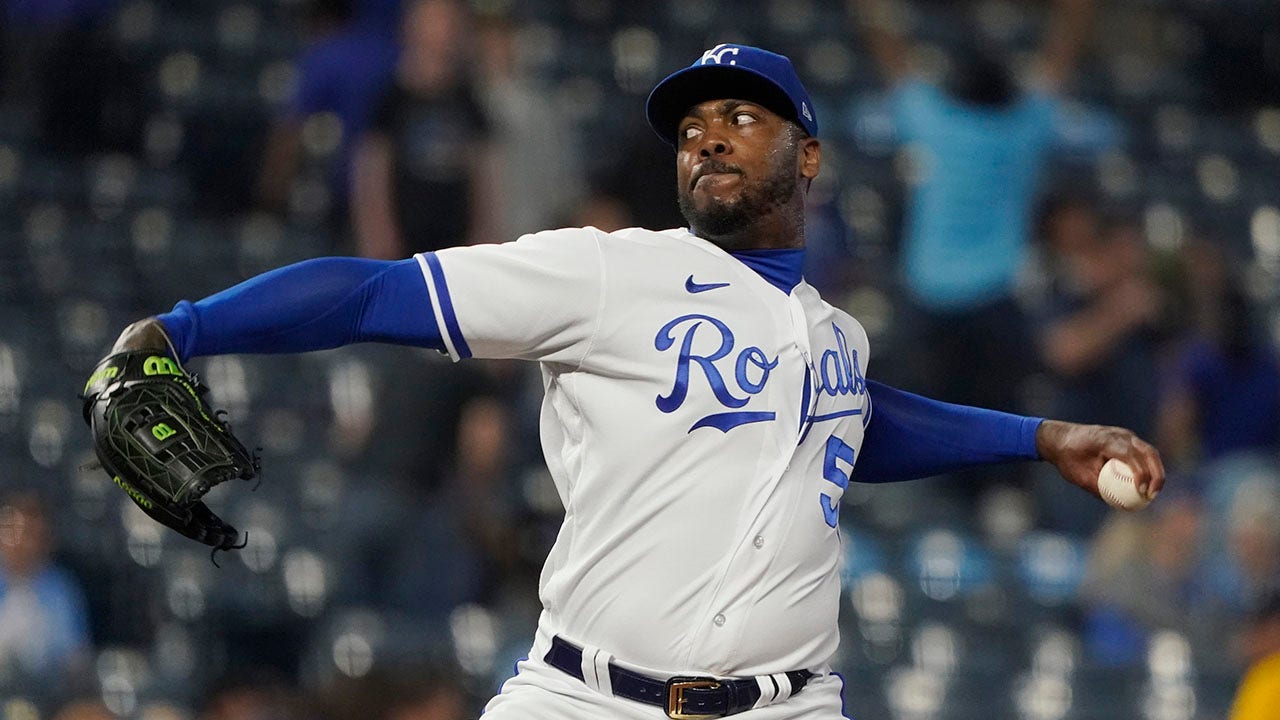 Aroldis Chapman is in the middle of a resurgent season, and a postseason contender is counting on him to put it over the top.
The Texas Rangers have acquired the left-handed reliever from the Kansas City Royals as they look to hold onto their AL West lead.
The Rangers offense may be the best in all of baseball. Their 5.96 runs per game, .274 batting average and .343 on-base percentage are all tops in the league. 
Their starters own a combined 3.51 ERA this year, second-best in the majors.
However, there is one clear flaw with the team, and it's the bullpen. Rangers relievers have combined for a 4.37 ERA this season, seventh-worst in MLB.
Chapman joined the Royals on a one-year deal after spending parts of his previous seven seasons with the New York Yankees. 
Chapman had been underrated throughout most of his tenure with the Bombers. But in his final season with them, he lost closer's job due to his 4.46 ERA. He lost his dominance and the faith of Yankee fans after allowing season-ending home runs in 2019 and 2020.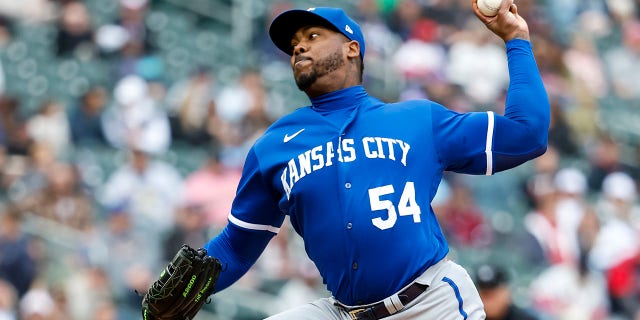 But he's having a resurgent 2023. He has gotten his ERA down to 2.45 (it's at 2.47 for his career), and he is striking out 16.3 batters per nine innings. That would be his third-best K/9 of his career (17.7 in 2014, and 17.0 in the abbreviated 2020 season).
Chapman's sinker is averaging 101.3 mph this year, while his four-seamer leaves his hand at 99.4 mph on average, both of which are up from last year's marks of 100.2 and 97.5, respectively. It may not be the 105 he used to throw, but it's still clearly effective.
Kansas City acquired two minor leaguers in the deal and with a 23-58 record and Chapman on a one-year deal, it was an easy decision to deal him.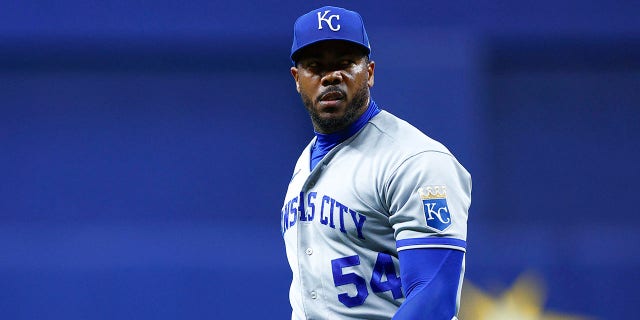 Texas is 49-32, leads its division by five games and has filled a big hole in the bullpen.
The Rangers have yet to win a World Series despite reaching the Fall Classic in 2010 and 2011.

here
Must See
Michigan State University announced Wednesday that football coach Mel Tucker has officially been fired...

The trade that everyone has been talking about all summer finally happened. Damian Lillard...

Calgary Flames assistant general manager Chris Snow, who was diagnosed in 2019 with amyotrophic...