Monday night's game between the Buffalo Bills and Cincinnati Bengals was suspended more than an hour after Bills safety Damar Hamlin collapsed on the field in the first quarter but around the NFL, thoughts and prayers focused on the young player's health. 
Hamlin, 24, was taken off the field by an ambulance and transported to the University of Cincinnati Medical Center at around 9:25 p.m. after he collapsed on the field following a tackle on Bengals wideout Tee Higgins. 
The NFL announced more than an hour after the incident that Monday's game was suspended. 
BILLS GATHER FOR TEAM PRAYER ON FIELD FOLLOWING DAMAR HAMLIN INJURY 
"Hamlin received immediate medical attention on the field by team and independent medical staff and local paramedics. He was then transported to a local hospital where he is in critical condition," the statement from the team read. 
But around social media, players were focused on Hamlin's health.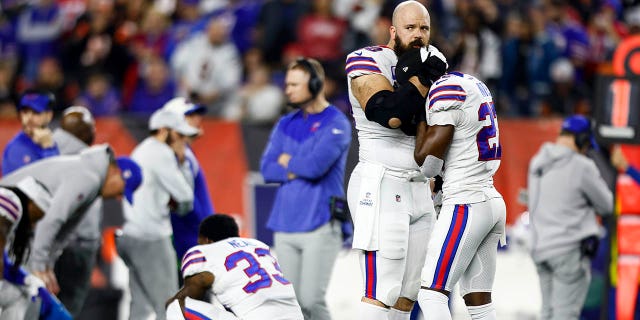 "The game is not important," Arizona Cardinals defensive end J.J. Watt wrote on Twitter. "Damar Hamlin's life is important. Please be ok. Please."
"No one cares about this game at all anymore," former NFL quarterback Robert Griffin III said in a tweet. "Praying for Damar Hamlin the man, the son, the brother and the friend. What just happened was traumatic to so many but all that matters right now is that he STAYS WITH US."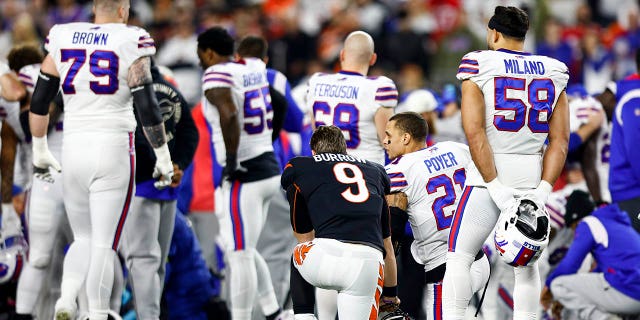 Teams and players from around the league echoed those sentiments. 
Drafted by the Bills in the sixth round of the 2021 NFL Draft, Hamlin has appeared in 29 games.

here
Must See
It's the last call for the World Golf Championships' match play event, which will...

Michael Schumacher's wife, Corinna, has led the effort to ensure that the Formula One...

The Mavericks weren't too happy with the officiating in their matchup against the Warriors...