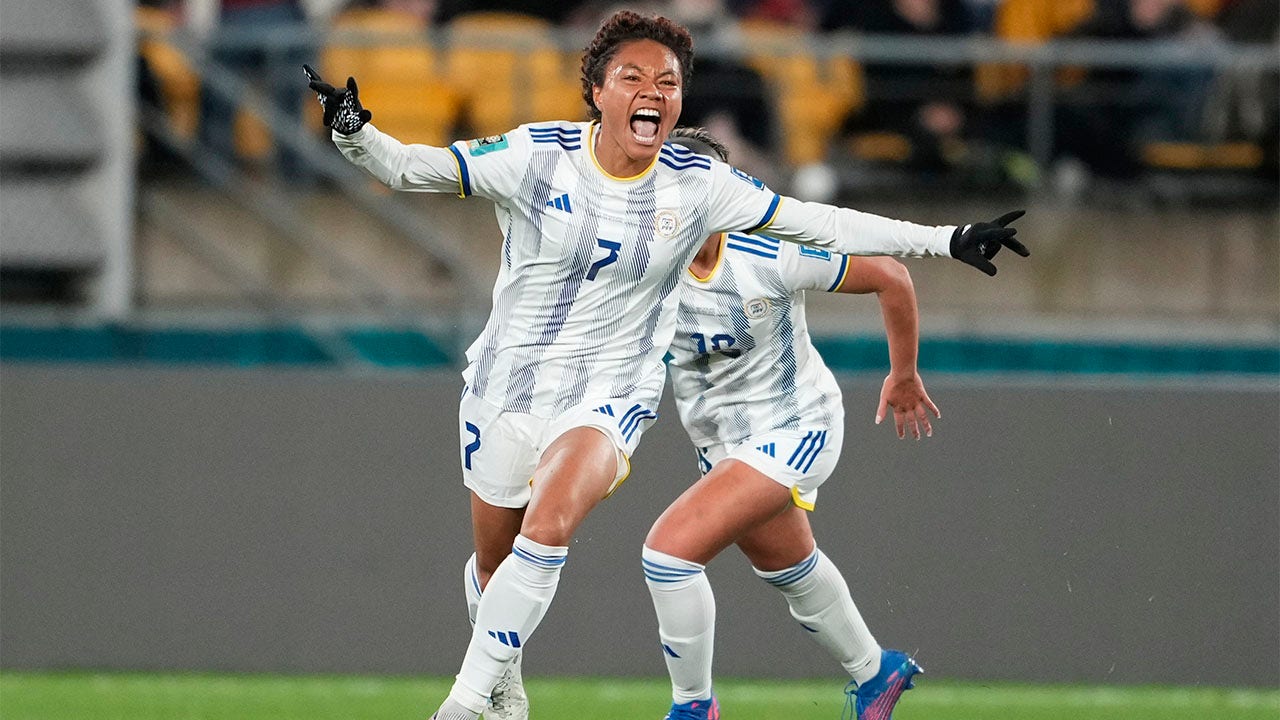 Philippines made history at its first Women's World Cup with its first goal and first win Tuesday, holding on under pressure to upset co-host New Zealand.
The New Zealanders only five days earlier had celebrated their first win in six trips to the Women's World Cup.
Sarina Bolden scored the historic match-winner in the 24th minute and goalkeeper Olivia McDaniel — one of 18 U.S.-born or based players in the Philippines squad — produced a tireless performance to frustrate New Zealand as it desperately tried to rally.
For the tournament co-hosts, the jubilation that surrounded their 1-0 win over Norway in the tournament opener and transformed a rugby-mad nation into one suddenly besotted by soccer, melted away too soon.
A victory over Philippines would have meant New Zealand was the first of 32 teams at this World Cup to advance beyond the group stage.
But after conceding Bolden's goal against the run of play, New Zealand was unable to recover. It had enjoyed 80% of possession before Santa Clara-born Bolden scored from the Philippines' first shot on goal.
New Zealand ended with 67% of possession and 14 shots on goal to the Philippines' three, but couldn't find an equalizer, let alone a winner.
Hannah Wilkinson went close on a couple of occasions and Jacqui Hand hit the post in the 64th. In the cruelest blow for the home team, Wilkinson crossed in the 68th to Hand, who headed into the net for what appeared to be goal.
ALEX MORGAN EMBRACING FIRST WORLD CUP AS A MOM: 'I'M PLAYING TWO ROLES'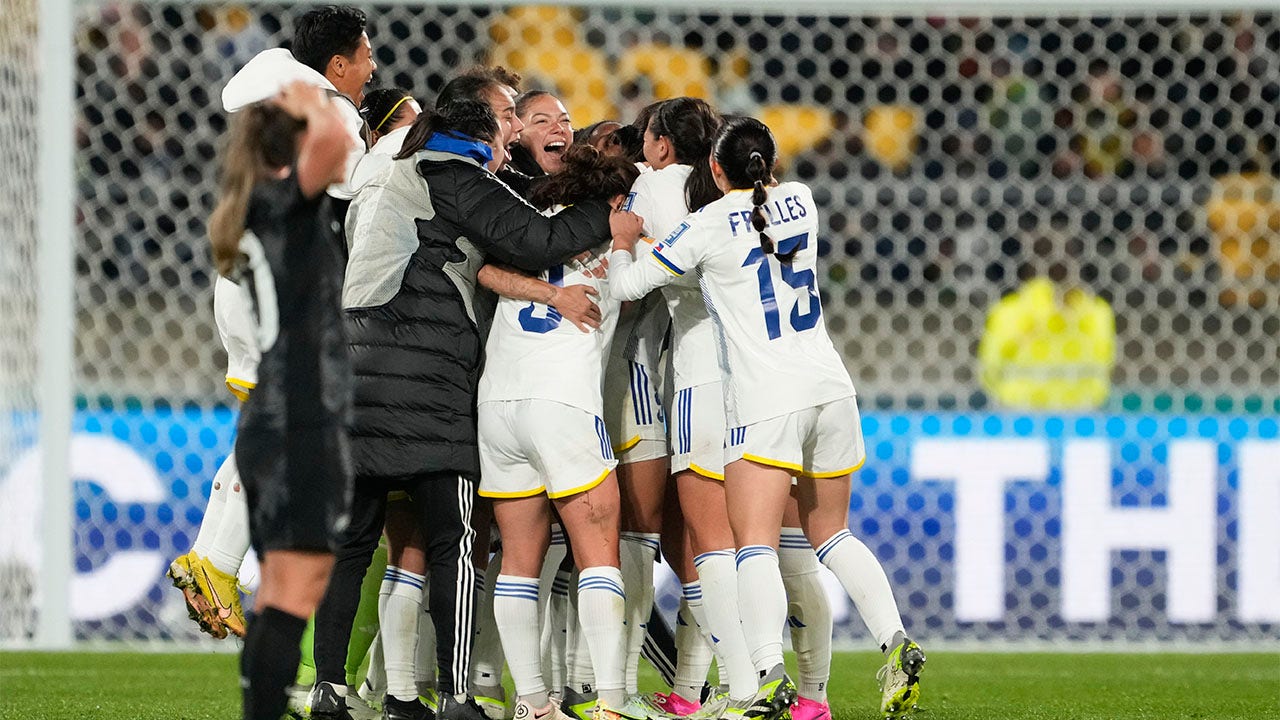 But a review showed Wilkinson was a fraction offside and the goal was disallowed. For the rest of the match, McDaniel was a sentinel in front of the Philippines' goal.
"I've got everyone else's tears all over my eyes, it's so emotional," Philippines coach Alen Stajcic said. "You saw how long New Zealand had to wait for its first win — six World Cups — and (for Philippines) to get it today was incredible.
"We made our own luck but we also had a lot of luck. New Zealand were on the front foot the whole game and deserved something. But football is cruel sometimes."
When the final whistle sounded after five minutes of added time in which McDaniel pulled off two outstanding saves, there was only joy and celebration for the Philippines. Their fans were numerous — New Zealand has a substantial Philippines population — but apart from Bolden's goal when they gave full voice to their support, they had been subdued; afraid it seemed to tempt fate.
Those fans must have watched some of the second half through their fingers as New Zealand pressed forward on attack and tested McDaniel with shot after shot. At the end they let their cries of joy rise out of Wellington's Sky Stadium and into a fine but cool Wellington night.
CASEY PHAIR, 16, BECOMES YOUNGEST TO EVER PLAY IN WOMEN'S WORLD CUP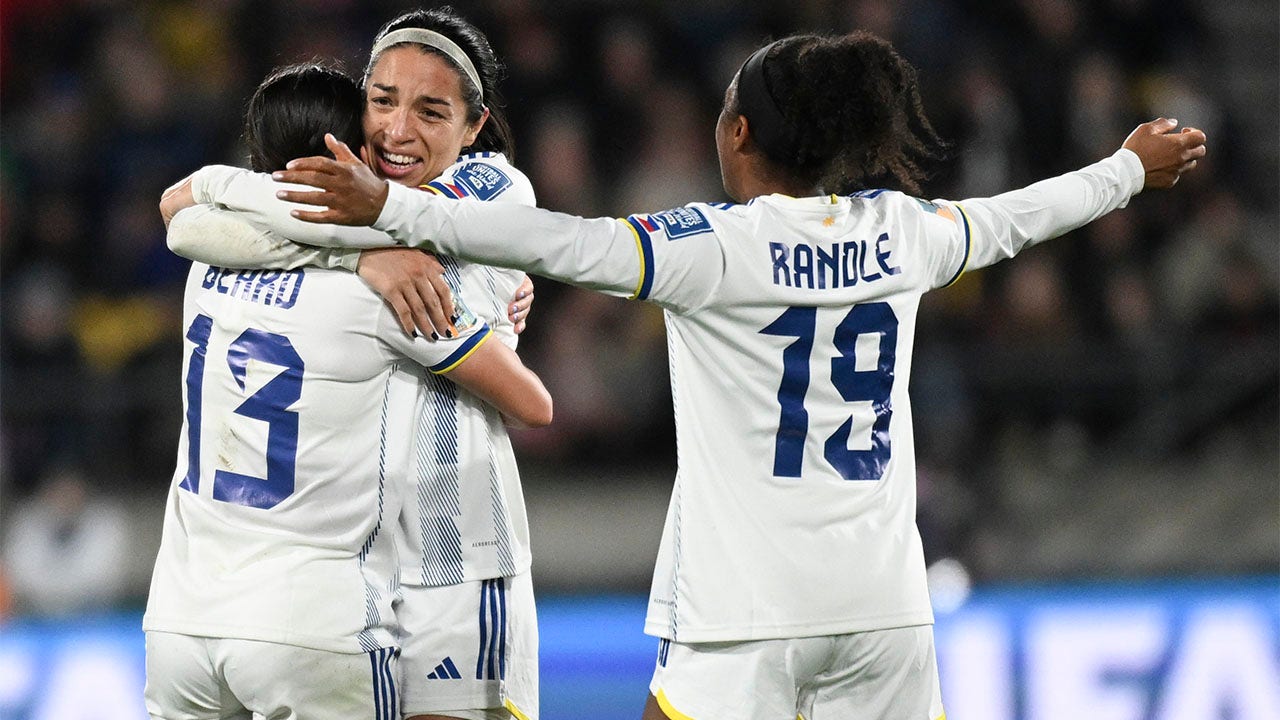 New Zealanders, so optimistic after the win over Norway, were briefly shaken, silent but at last the saluted their team. A loss was unexpected but not terminal. Switzerland and Norway had a 0-0 draw later Tuesday in Hamilton in a result that leaves all four teams in Group A still able to advance.
The Swiss lead with four points, New Zealand and the Philippines each have three and Norway has one.
New Zealand will play Switzerland and Philippines is against Norway on Sunday.
New Zealand's match in Dunedin is sold out, making it a third consecutive capacity crowd as New Zealanders embrace soccer and the Ferns in unprecedented numbers.
"We were dominating the game tonight, we were keeping the ball," New Zealand coach Jitka Klimkova said. "There were too many unforced turnovers. We didn't see those turnovers in our game against Norway.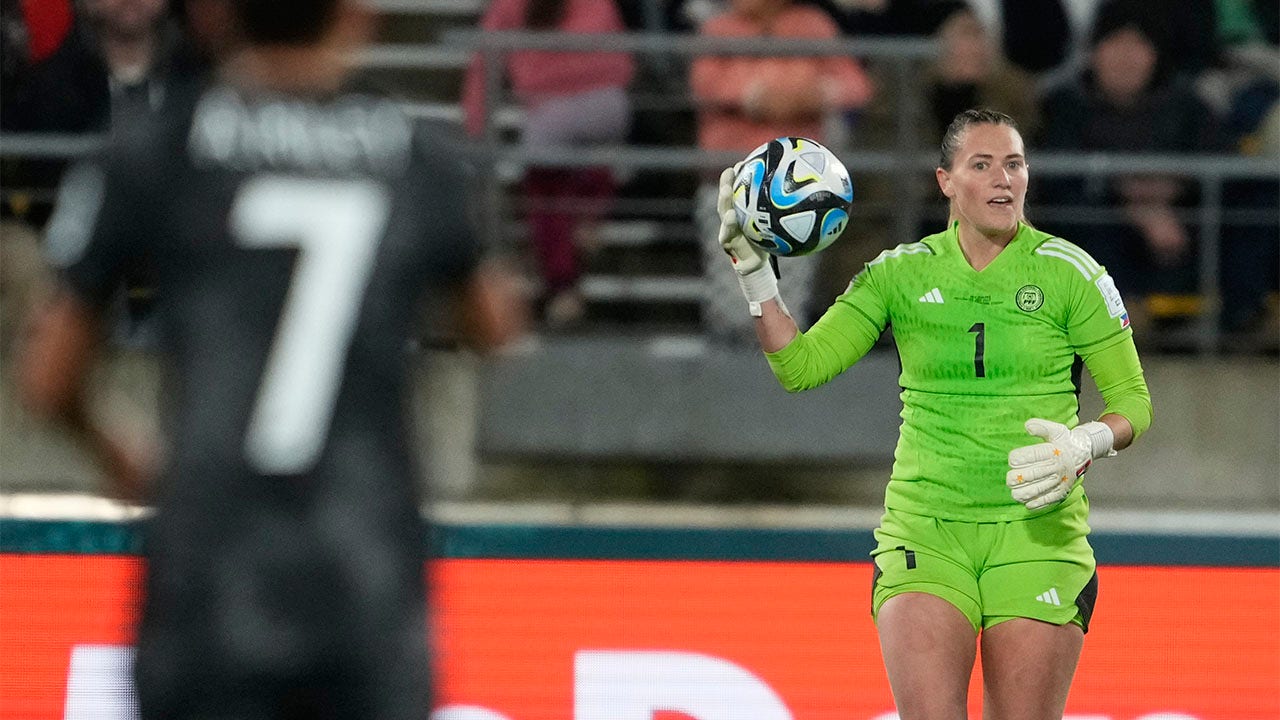 "We can be more prepared against Switzerland. The tournament is not over yet — we'll keep fighting."
New Zealanders will keep hoping. The win over Norway was a transformative for women's soccer, women's sport in New Zealand. Another win could be revolutionary.
The revolution was delayed Tuesday, but not cancelled.

here
Must See
The NBA has a new Big Three. No, Damian Lillard isn't joining forces with...

Max Homa returned from a scouting trip to the site of this week's Ryder...

The Houston Astros got a major boost in their American League Wild Card hopes...