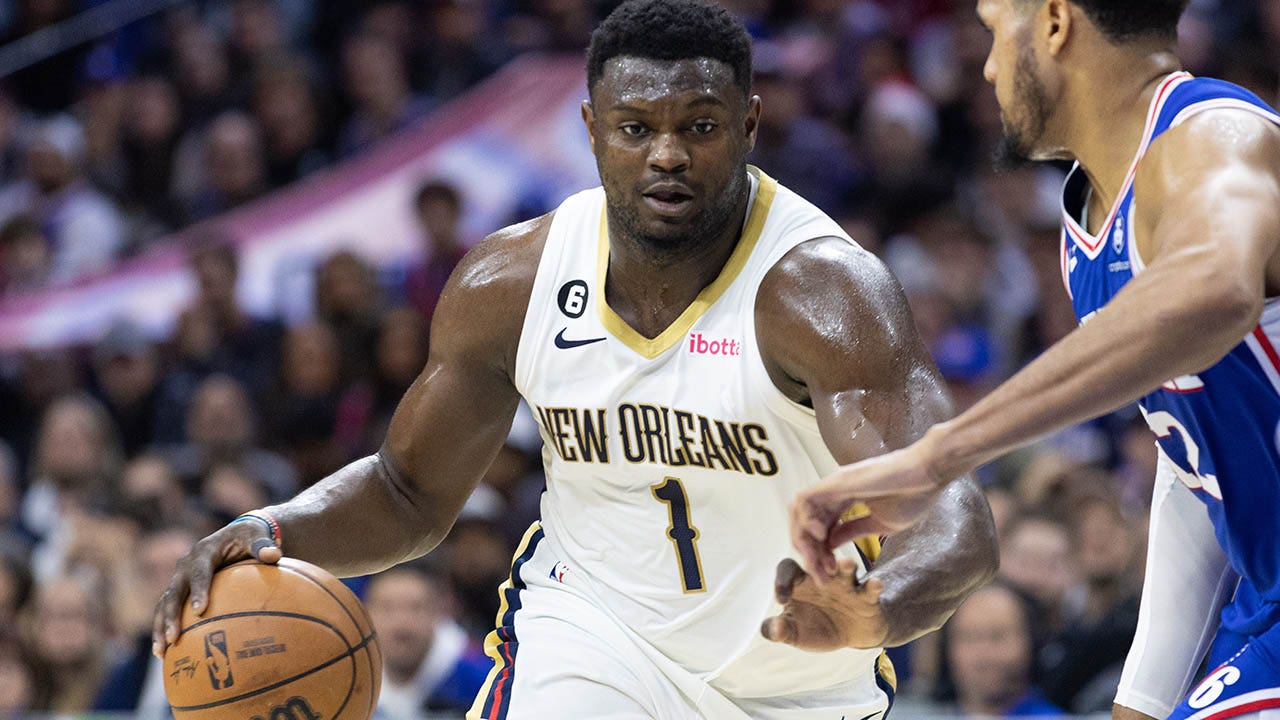 The availability of New Orleans Pelicans superstar Zion Williamson has been a frequent topic of conversation over the past couple of seasons.
Williamson was the No. 1 overall pick in the 2019 draft, after his highlight reel worthy one-year career at Duke.
There was plenty of excitement across the league about Williamson's talent, but he only appeared in 24 games during his rookie season. During the 2022-23 season, Williamson was on the court for 29 games.
The 23-year-old is set to begin his fifth season in the NBA later this fall, and aside from injuries, he revealed something else that has negatively impacted his basketball career – proper dieting.
During a recent appearance on "Gil's Arena," the podcast hosted by three-time All-Star Gilbert Arenas, Williamson opened up about his dieting struggles.
CHRIS PAUL SAYS HIS FAMILY CAN'T BELIEVE HE IS WITH THE WARRIORS: 'IT IS WHAT IT IS'
"It's hard, man. I'm 20, 22, have all the money in the world – well, it feels like all the money in the world. It's hard," Williamson said when he was asked about eating healthy and staying in top physical shape.
"I'm at that point now, because of certain things, I'm putting back the wisdom around me. I don't want to say older because they get defensive, but I'm putting people around me with wisdom. Put me on game to certain things. And just go from there."
The 6-foot-6, 284-pound Pelicans forward has been limited to 114 regular-season appearances in his four year in the league. A foot injury sidelined Williamson for the entire 2021-22 season.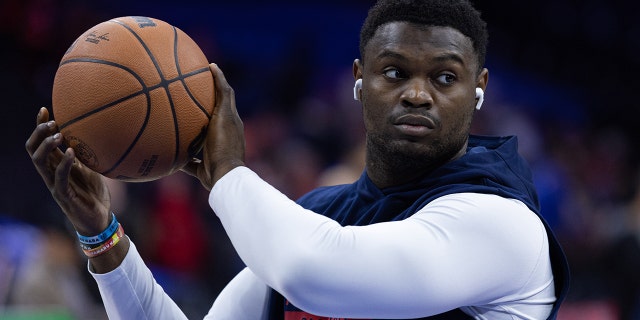 Williamson also noted that he is making changes to his lifestyle and took responsibility for his past decisions.
"Like [former Duke coach Mike Krzyzewski] taught me, I have to own up to my responsibilities," Williamson said. "There are a lot of things I could have done better. I didn't. I'm in the process of fixing those wrongs."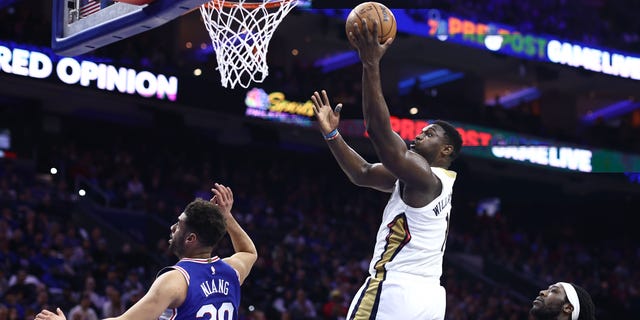 Williamson has a few months to get his body in the best shape possible before the 2023-24 season gets underway in mid-October.
Despite his limited time on the hardwood, Williamson has been named to two All-Stars teams, including the 2023 team. He has career averages of 25.8 points and 7 rebounds per game.
The Pelicans star also made it clear that he does not enjoy sitting on the sidelines during games.
"I'm a hooper. When I'm sitting on the sidelines watching my teammates in certain games they're losing, I know if I was out there, I could change the outcome," Williamson said.
"What I want people to know about me is I just want to hoop. I want to be out there. Nobody wants to just sit on the sideline. I think that's what I want people to understand. I don't want to be on the sideline. Y'all think I want to sit over there hurt? I don't."

here
Must See
After a 3-0 start to the season that took over the conversation in the...

For the second week in a row, Deion Sanders and the Colorado Buffaloes enter...

Buffalo Bills safety Damar Hamlin is expected to be active for the first time...