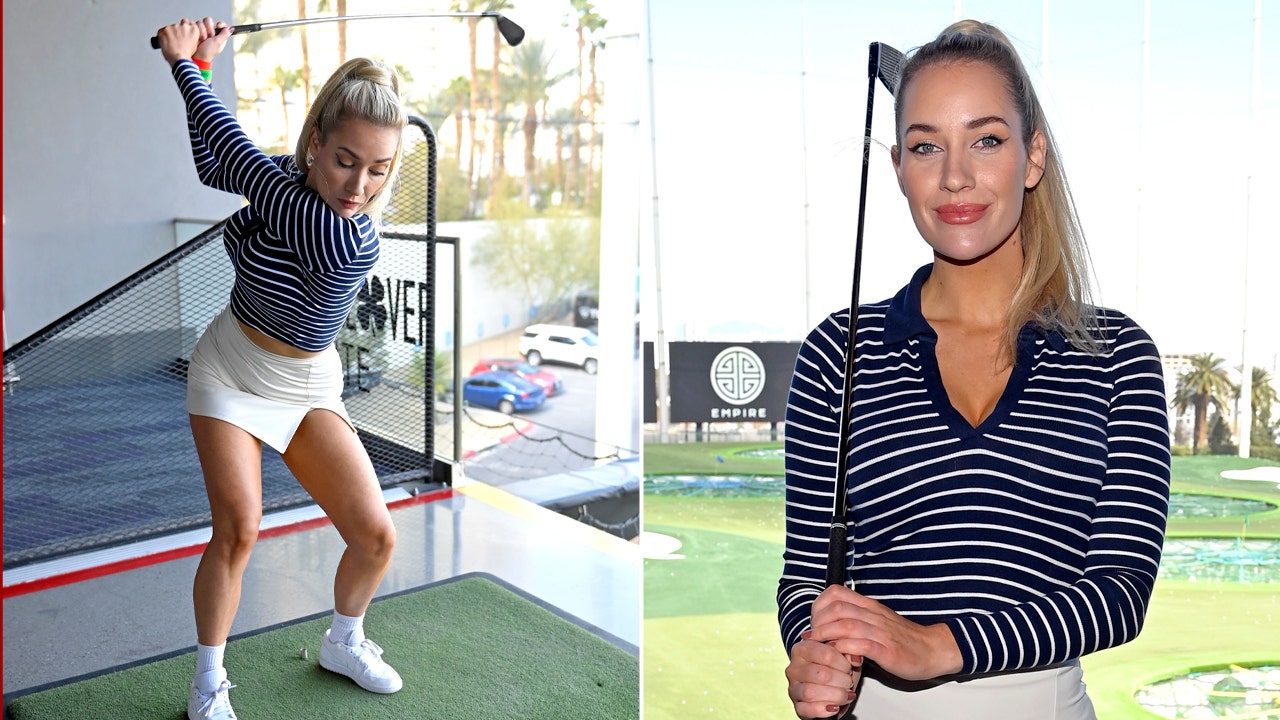 Golf influencer Paige Spiranac has one of the biggest social media followings in the sport but comes under fire online over what she wears when she speaks directory to her fans.
Spiranac has snapped back at commenters who have taken offense to her outfits and ripped the "hypocrisy" of online reaction from women to shirtless baseball dancers, comparing to the reaction she receives from women.
Recently, Spiranac went viral on social media again for her "case study." She wrote on X, the social media platform formerly known as Twitter, that she shot better when she was wearing a tank top rather than a collared shirt. 
Spiranac explained her attire choices in an interview with Sports Illustrated.
"I was a gymnast before I switched into golf," the former All-Mountain West Conference golfer said. "I was so comfortable wearing spandex and very little of it because that's just what you wear when you're wearing a leotard and you're competing. When I switched into golf, we were struggling a little bit financially and so I didn't have the luxury to go out and buy a whole new golf-appropriate wardrobe. And so, I wore what was in my closet which was workout clothes. That's just how I learned to play the game.
BROOKS KOEPKA'S WIFE CELEBRATES RYDER CUP SELECTION AFTER SPOT-ON PREDICTION: 'SEE U IN ITALY!'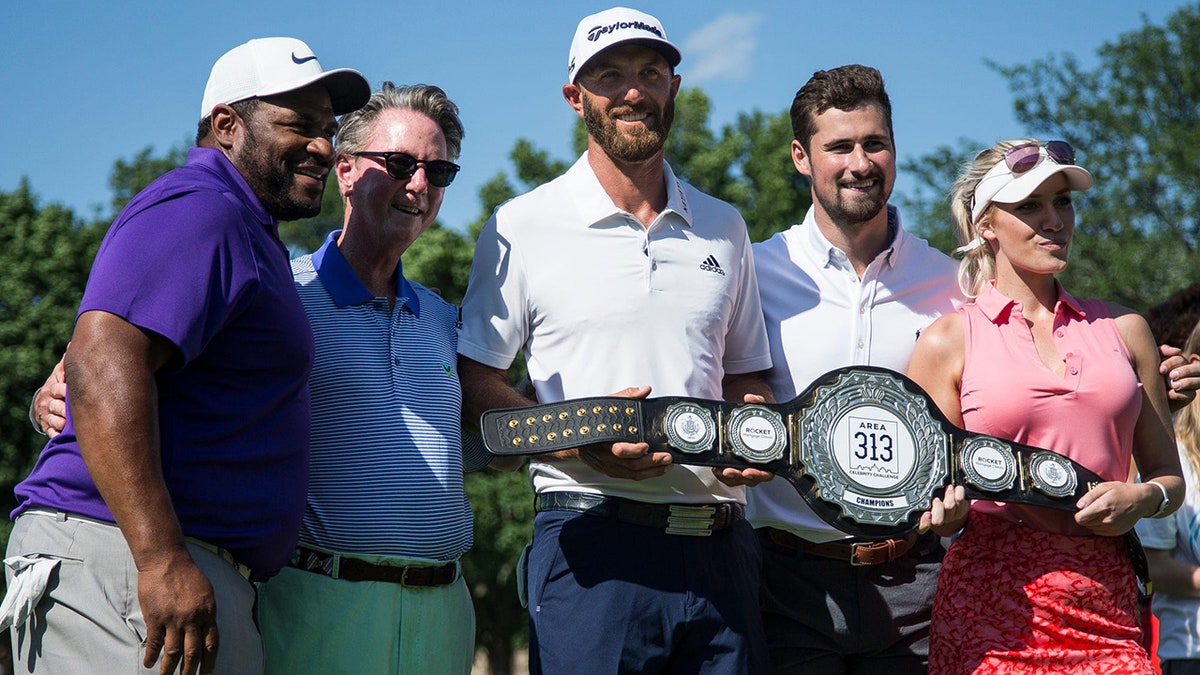 Spiranac said she considers golfers athletes and wondered "why don't we dress like athletes?"
She remarked about Lucas Glover sweating through his clothes during one PGA Tour event as why golfers should be able to wear what they are comfortable with. LIV golfers, for instance, are allowed to wear shorts during their competitions.
"That was always my mindset when I got into golf, and it really rubs people the wrong way which is shocking," she said. "They'll have really intense discussions over if they should wear shorts or pants or a blade collar or a real collar and I'm just out here just in tank tops or spandex and people are like 'What are you doing?' But I love it.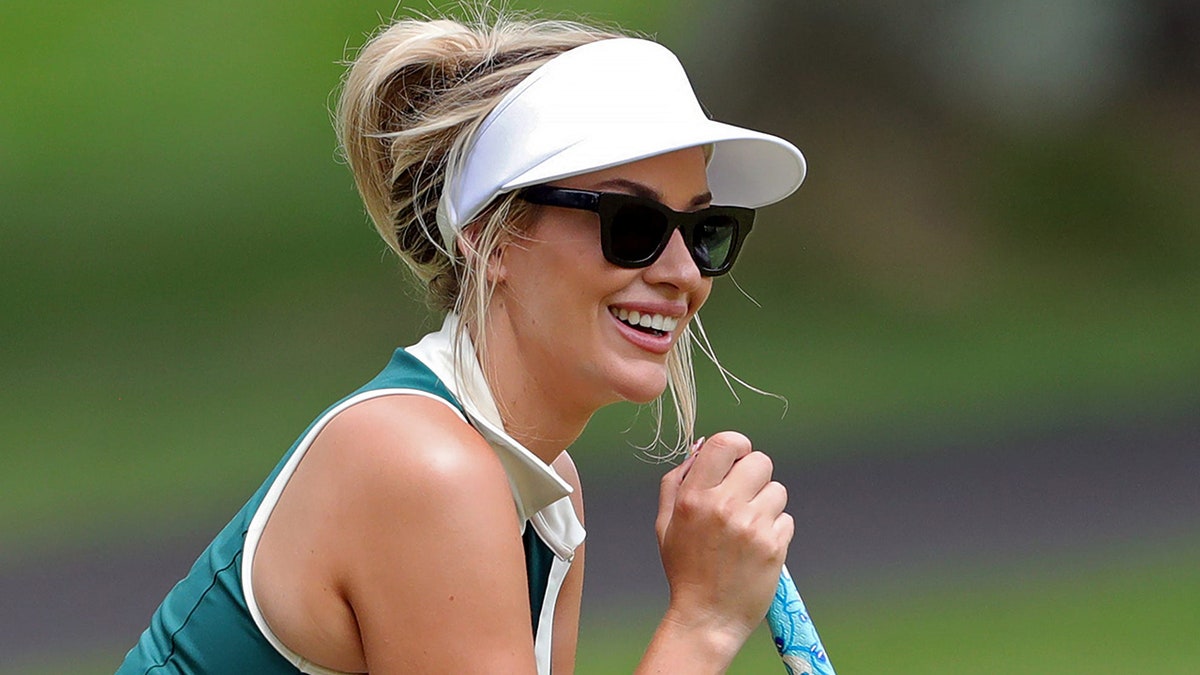 "But we're starting to see that change and fashion is a big part of growing the game and it's moving in the right direction."

here
Must See
Oklahoma City Thunder guard Josh Giddey is being investigated by law enforcement in California...

Iowa Hawkeyes quarterback Cade McNamara is in a unique position to help his team...

There simply is nothing better than college football. If there was ever a doubt...