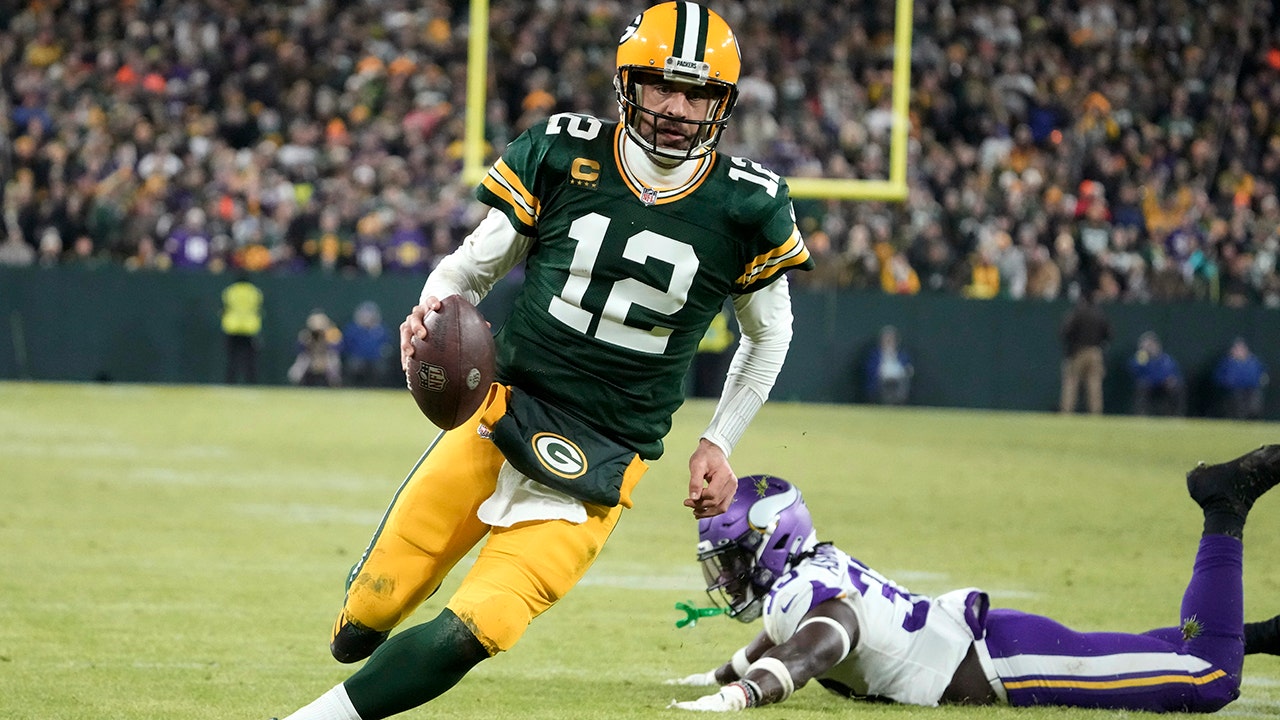 Aaron Rodgers and the Green Bay Packers have gone on a four-game winning streak, putting them within one victory of making the playoffs after a rocky start to the regular season.
The Packers had two wins over some of the top teams in the NFL, including the Miami Dolphins and Minnesota Vikings, and some of the worst teams, Los Angeles Rams and Chicago Bears, during the span.
In those four games, Rodgers has 808 passing yards, four touchdown passes, two interceptions and has been sacked six times. So what has been the key to the Packers' recent success? Happy thoughts.
"I do believe in the power of manifestation and I do believe in momentum and I believe very strongly in the force of the mind. And when you start to believe something strongly, some miraculous things can happen," the star quarterback told reporters after the Vikings win, via NFL.com.
JETS' ROBERT SALEH PREACHES PATIENCE AMID ZACH WILSON UNCERTAINTY AHEAD FINAL REGULAR SEASON GAME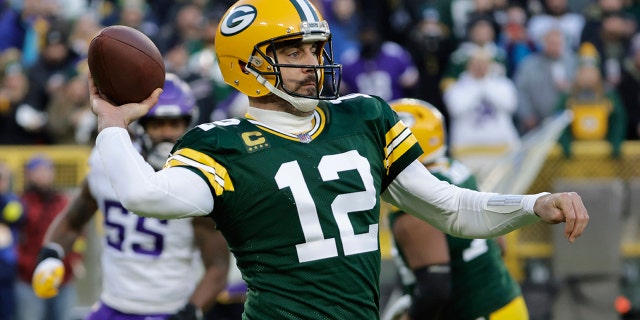 He also explained where his mind was during the team's five-game losing streak when things looked bleaker than ever.
"I was resigned to some of those realities being possible. And when I took my mind there, I had a peace about it. I had a peace about all of it. Whatever was supposed to happen, I was surrendered to that reality — with also the resolute mindset that we could still get back in this thing.
"And I think that's what I'm most proud of, for myself and our team, is that there were a lot of different things that could happen, and we stuck together, and we put ourselves in position to do something special."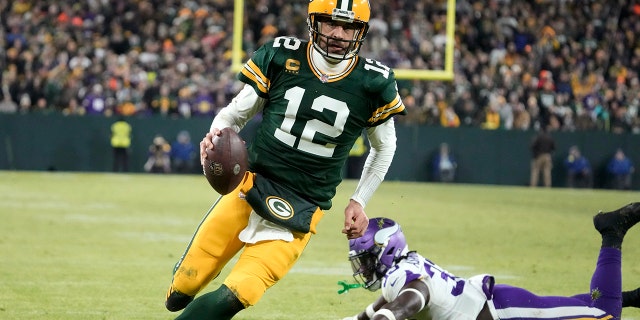 The back-to-back MVP now has his team in position to get back to the playoffs after a bad start to the year.

here
Must See
SCOTTSDALE, Ariz. — Zac Gallen had just been promoted to Class AA, and his...

Braxton Berrios signed a one-year contract with the Miami Dolphins last week after spending...

In a season filled with high-scoring performances and consistent individual brilliance, three players have...