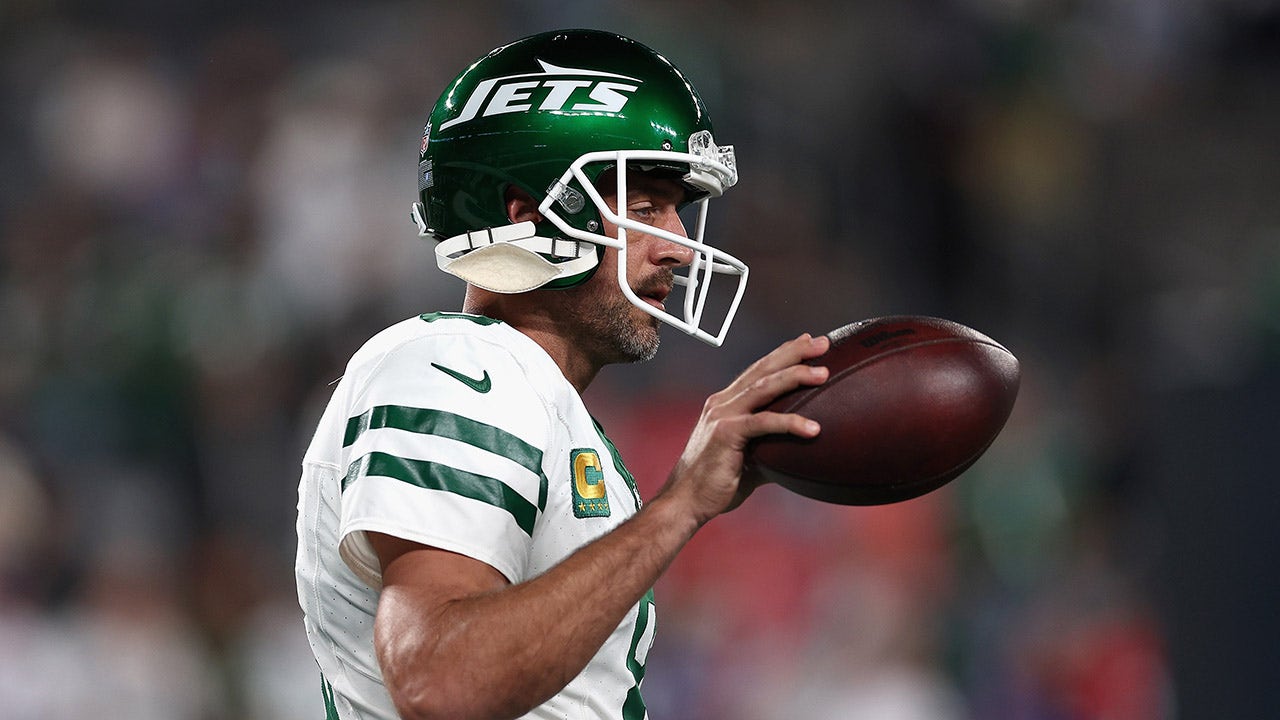 Everyone at MetLife Stadium and those watching "Monday Night Football" at home couldn't have been more shocked to see New York Jets quarterback Aaron Rodgers get carted off the field after suffering an ankle injury on his first drive with his new team.
Rodgers was sacked by Buffalo Bills edge rusher Leonard Floyd, and after initially getting up, the four-time MVP went back down to the turf and needed trainers to walk him off the field.
The NFL world was collectively upset to see Rodgers start his season in this fashion and their reactions were all over.
It started with Peyton Manning, who was on his simulcast with little brother Eli Manning, as he shared his reaction to the situation after seeing Rodgers get placed on a cart to leave the field.
"Holy cow, I cannot believe this," Manning said. "I thought it was just an ankle [injury]. I thought we'd tape it up and get him back in there. Come on, dang."
AARON RODGERS' JETS DEBUT ENDS EARLY AFTER ANKLE INJURY
Kansas City Chiefs star quarterback and 2022 MVP Patrick Mahomes was among those who shared their prayers for Rodgers on social media.
"Hate that man… Praying for the best," Mahomes wrote with a praying hands emoji.
Pat McAfee added, "Man…Jets fans have to have the worst experience as sports fans on earth."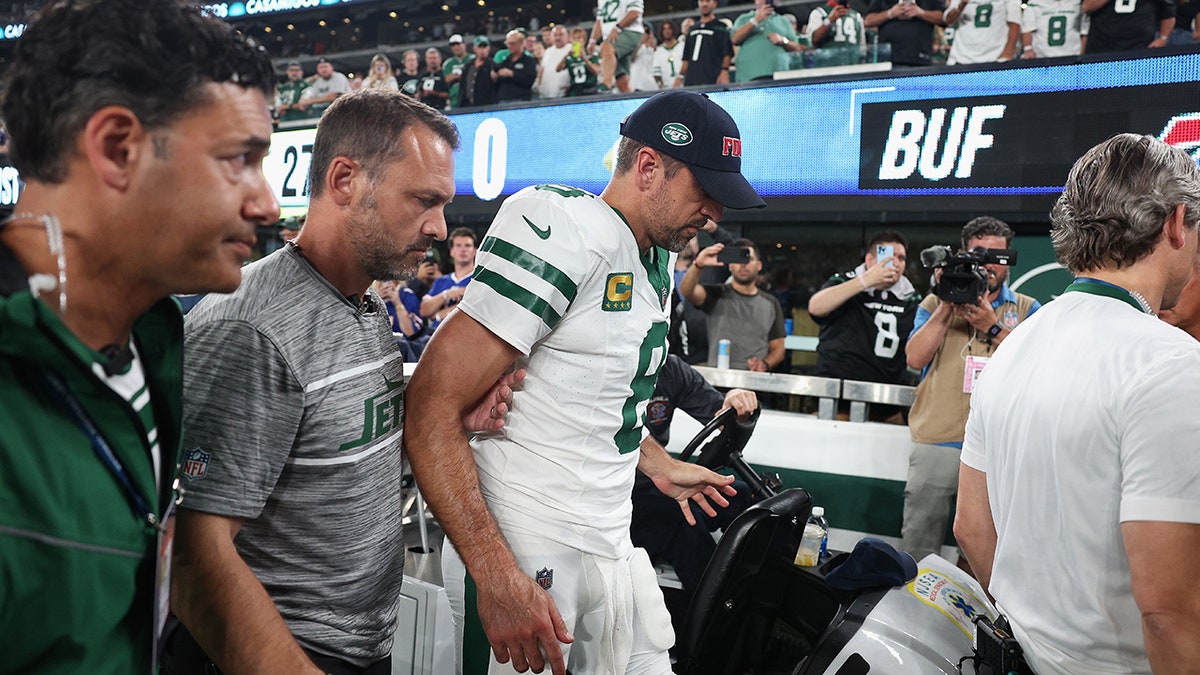 Another ESPN colleague with McAfee, Ryan Clark, initially thought that Rodgers broke his ankle, but now he's hoping it isn't something even more after X-rays came back negative.
"Nah look more Achilles now. Hope I'm wrong," Clark wrote.
Rodgers was seen being carted off with a walking boot to the X-ray room where the Jets announced that the results came back negative, but he was ruled out for the rest of the game.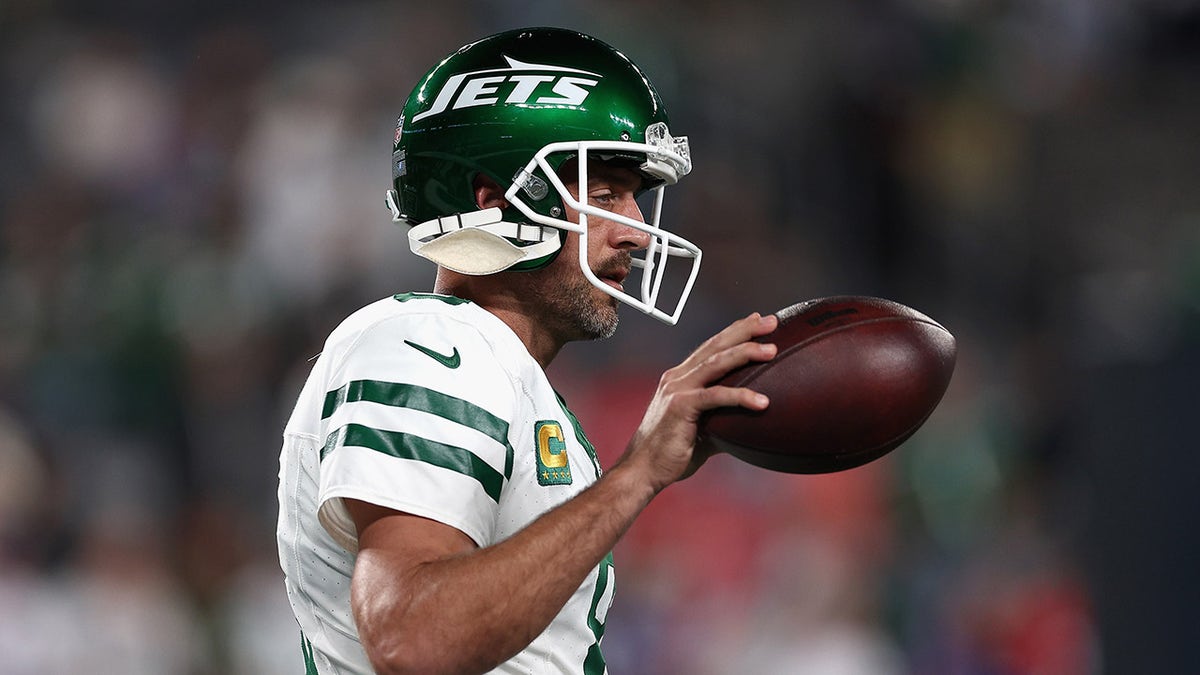 More news may come on Rodgers' injury soon, but the Jets and their fan base are likely fearing the worst as his highly anticipated debut has quickly turned sour.

here
Must See
Oklahoma City Thunder guard Josh Giddey is being investigated by law enforcement in California...

Iowa Hawkeyes quarterback Cade McNamara is in a unique position to help his team...

There simply is nothing better than college football. If there was ever a doubt...