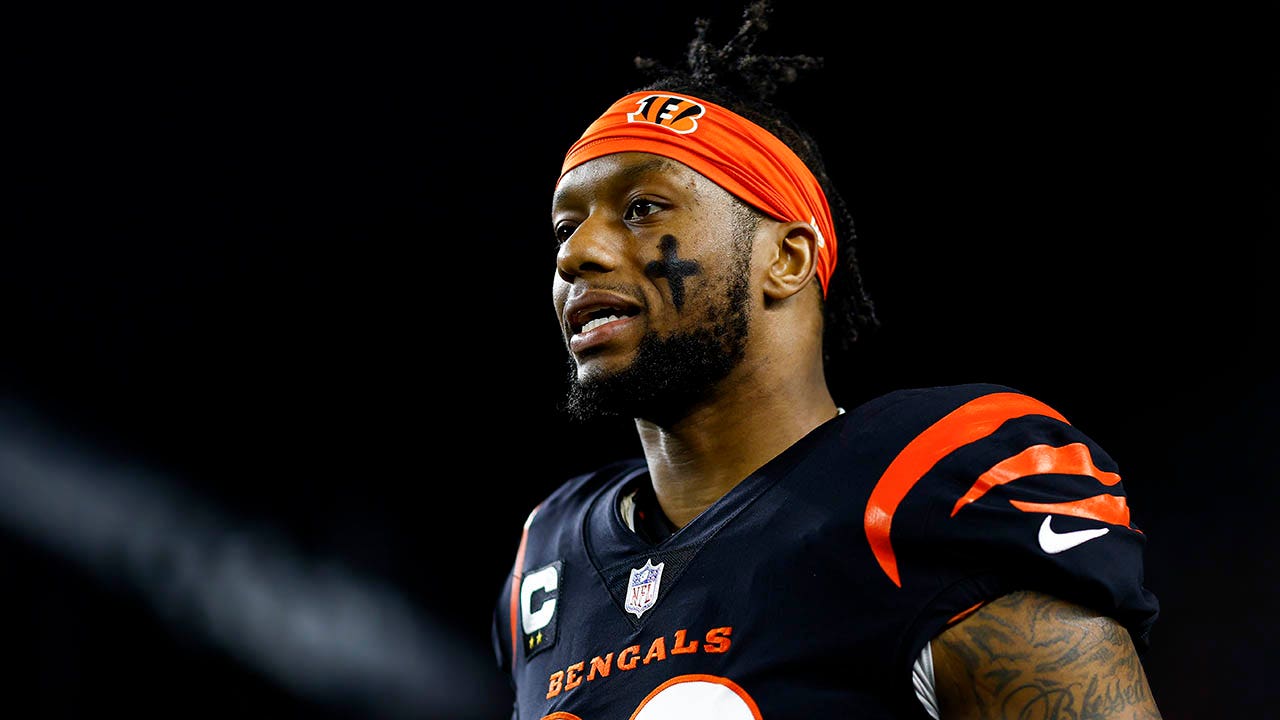 Star running back Joe Mixon appears to be poised to play in Cincinnati for a seventh season.
On Friday, the Cincinnati Bengals and the Pro Bowl ball carrier agreed to the terms of a restructured contract, Mixon's agent, Peter Schaeffer, told ESPN. Mixon was reportedly due around $9.4 million in salary for the upcoming season, according to Over The Cap.
Mixon is facing a misdemeanor aggravated menacing charge. His trial is scheduled to start next month. The Cincinnati Police Department announced the refiling of an aggravated menacing charge against Mixon in early April. The initial charge against Mixon was dismissed on Feb. 3.
The refiled charge stemmed from allegations that he pointed a gun at a woman in January in a road rage incident. "CPD is committed to a thorough, evidence-driven investigation of all reported offenses," police said in a statement in April.
Mixon has spent his entire NFL career with the Bengals. 
911 CALL DETAILS SHOOTING THAT LEFT JUVENILE INJURED NEAR BENGALS RB JOE MIXON'S HOME
Mixon appeared in 14 games during the 2022 campaign and finished the season with 814 yards and scored seven touchdowns. A concussion sidelined him for two games last season. 
Mixon had arguably his best season in 2021, rushing for a career-best 1,205 yards and scoring 13 touchdowns. He was also named to the Pro Bowl that season. The salary cap hit prior to the restructured deal put his future in Cincinnati in doubt.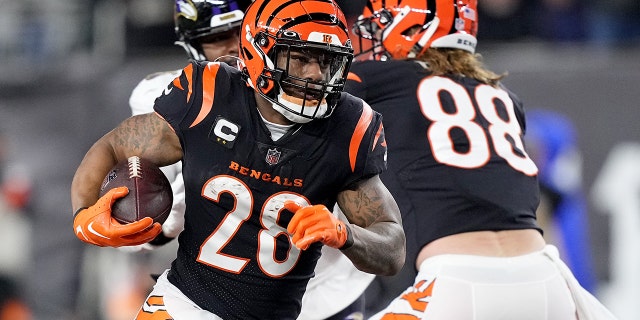 The Bengals drafted running back Chase Brown in the fifth round in April.
Mixon was present for the Bengals' voluntary and mandatory workouts as his legal situation continued to play out.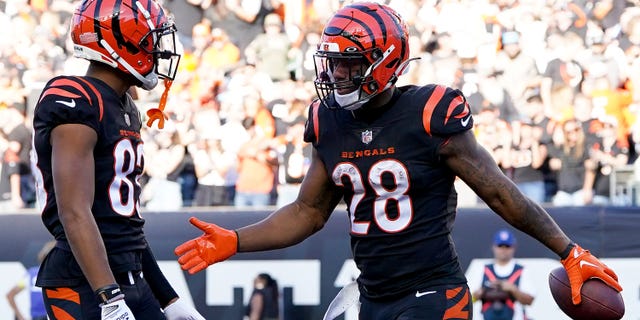 "Year 7, back at it," Mixon said April 17 in a brief statement during one of the team's offseason workouts.
Cincinnati police said the incident in question occurred approximately 24 hours prior to a Bengals playoff game against the Buffalo Bills. Mixon has since pleaded not guilty to the charge.

here
Must See
Unified Brainz is resolute in presenting and celebrating the exemplary careers of some of...

Miami Heat star Jimmy Butler made another interesting impression at media day on Monday...

Four of the five starters for the Suns are set. Who joins them is...