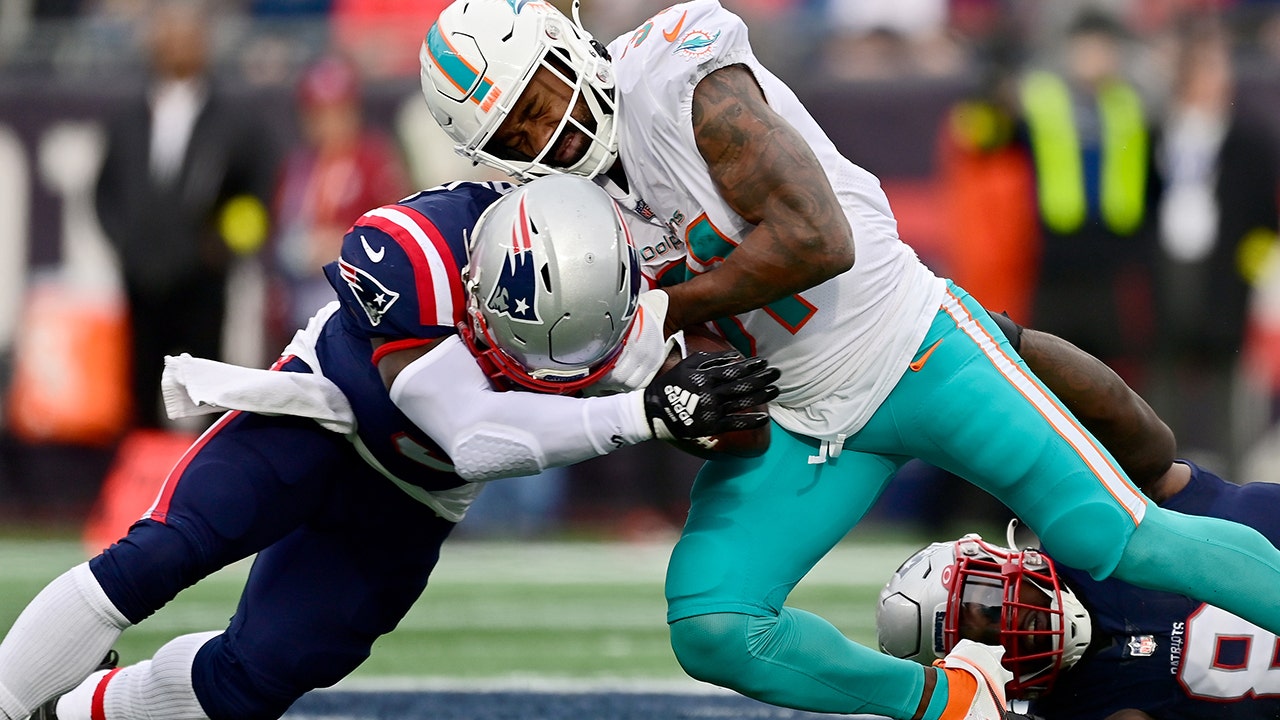 NFL officials came under scrutiny early in the first slate of Week 17 games with a play during a game between the New England Patriots and Miami Dolphins drawing the ire of fans.
The play in question occurred in the first quarter when Dolphins running back Raheem Mostert took a pitch from Teddy Bridgewater on first down and he tried to explode through the hole. He shrugged off one tackle before getting popped by a second defender and appeared to lose the ball.
The Patriots appeared to recover the ball but the NFL referee made the determination that Mostert's forward progress was stopped before he lost the football.
It was a head-scratcher for sure.
The Patriots were on the receiving end of a similar call in their loss against the Cincinnati Bengals last week. Running back Rhamondre Stevenson took the ball near the goal line late in the fourth quarter with the team down five points and appeared to be stuffed by the Bengals' defensive line.
EAGLES' JOSH SWEAT PUT ON STRETCHER, CARTED OFF FIELD AFTER TACKLE ATTEMPT VS SAINTS
Stevenson was pushed back but the play wasn't blown dead because forward progress was stopped. Stevenson would lose the ball and Bengals recovered the fumble.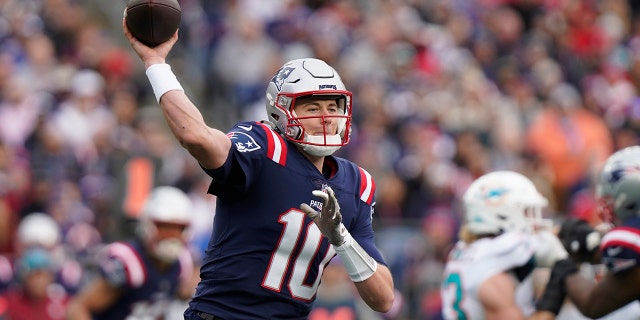 Referee Craig Wrolstad explained the decision to keep the play going after the game.
"In order to have forward progress, the runner has to be controlled by the defense," Wrolstad said, via NESN. "He has to be held and controlled, and basically have his feet taken away. We felt that he still had his feet. So, we did not feel that he was held and controlled by the defense. He was still free to gain yardage and then also, obviously, there was still a chance that he could fumble."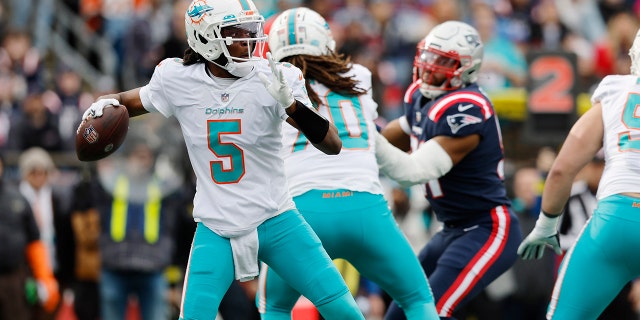 The Patriots lost to the Bengals. They desperately need a win to maintain their pursuit of the postseason.

here
Must See
INDIAN WELLS, Calif. — The sun was setting in the desert, and dark clouds...

Spring training has given players, coaches and fans a look at new rules that...

NFL free agency had a lot of good value players available. But after a...