Pro Football Hall of Famer Eric Dickerson knew something was wrong when he saw players from the Buffalo Bills and Cincinnati Bengals in tears on the sideline as medical personnel attended to Damar Hamlin Monday night.
Hamlin suffered a cardiac arrest during the game and needed to be resuscitated on the field at Paycor Stadium before he was rushed to the hospital. Medical personnel were attending to him for nine minutes before they put him into the back of an ambulance and whisked him away to the hospital.
Dickerson told Fox News Digital in a recent interview he knew something was wrong when players started to cry because athletes in the sport are not programmed to show emotion like that.
"You are desensitized to a point because in pro football, I can't speak to any other sport I speak for my sport, we are programmed not to show pain, not to cry," he said. "Like, when I saw those guys crying the other day, that was big because you knew something was really, really wrong. Really something bad was going on out there because football players don't cry. That doesn't happen. It just doesn't happen unless you're pi—d off so much that you crack. Then something like that happens, that'll make you have amazing emotion. But we're not program to show emotion like that."
The NFL has yet to decided how they are going to handle the rest of the Week 17 matchup between the Bengals and the Bills. Dickerson said eventually the league is going to move on, and they are going to play these games going forward "no matter what."
"It's a meaningful game," Dickerson said of the Bills-Bengals matchup. "But in a sense, the game means nothing because when you talk about this young man, hopefully he has a full recovery. Will he play football again? Probably not.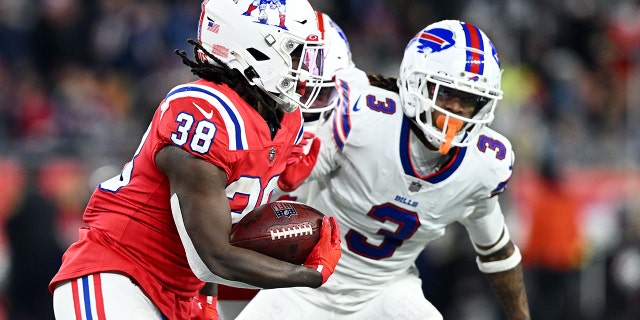 BENGALS' ZAC TAYLOR RECALLS BLEAK TALK WITH BILLS' SEAN MCDERMOTT MOMENTS AFTER DAMAR HAMLIN'S COLLAPSE
"I mean, think about that. He probably spent his whole life wanting to play in the National Football League, and it's hard to make it. It's so hard. He was a sixth-round draft pick. You know the chances of a sixth-round draft picking making it in the NFL? That's like winning two lotteries, three lotteries. That's how big it was for him."
Dickerson hoped the NFL does right by Hamlin and provides the necessary healthcare of him when he does get through the hardest part of the journey.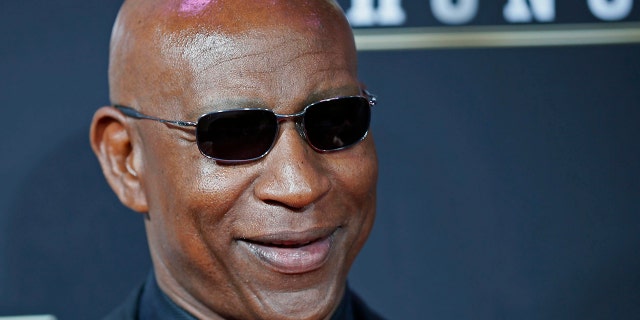 "I think they will because there's so much focus on this. He's not a vested player. I think a vested player has three years. That means if you get hurt, you don't have any healthcare. If you have healthcare, you're a vested player and you have it for five years after you retire.
BIDEN DOESN'T BELIEVE NFL IS GETTING TOO DANGEROUS: 'DON'T KNOW HOW YOU AVOID IT'
"I mean think about it. What is five years gonna do? Not a damn thing. If you retired at 35 or 30, not a damn thing. I think he'll do right because he got hurt like that but it just goes to show what I've been saying all these years, the NFL players need healthcare, real healthcare for retried players and for current players for the rest of their lives. Not for while you're playing football because one day everybody gets old."
The NFL has some benefits for non-vested active players, including a player insurance plan, 401(K) savings plan and a disability plan. Non-vested former players have work/life resources, tuition assistance, a severance plan and a 401(K) savings plan. But there are more benefits for vested players.
The Bills said Wednesday that Hamlin was still in the ICU in critical condition "with signs of improvement noted yesterday and overnight."

here
Must See
MIAMI — The matchup that many had dreamed about all along — between two...

Cam Newton sat out of the 2022 season, but he may be looking to...

The LA Clippers will be sweating on the health of Paul George after he...