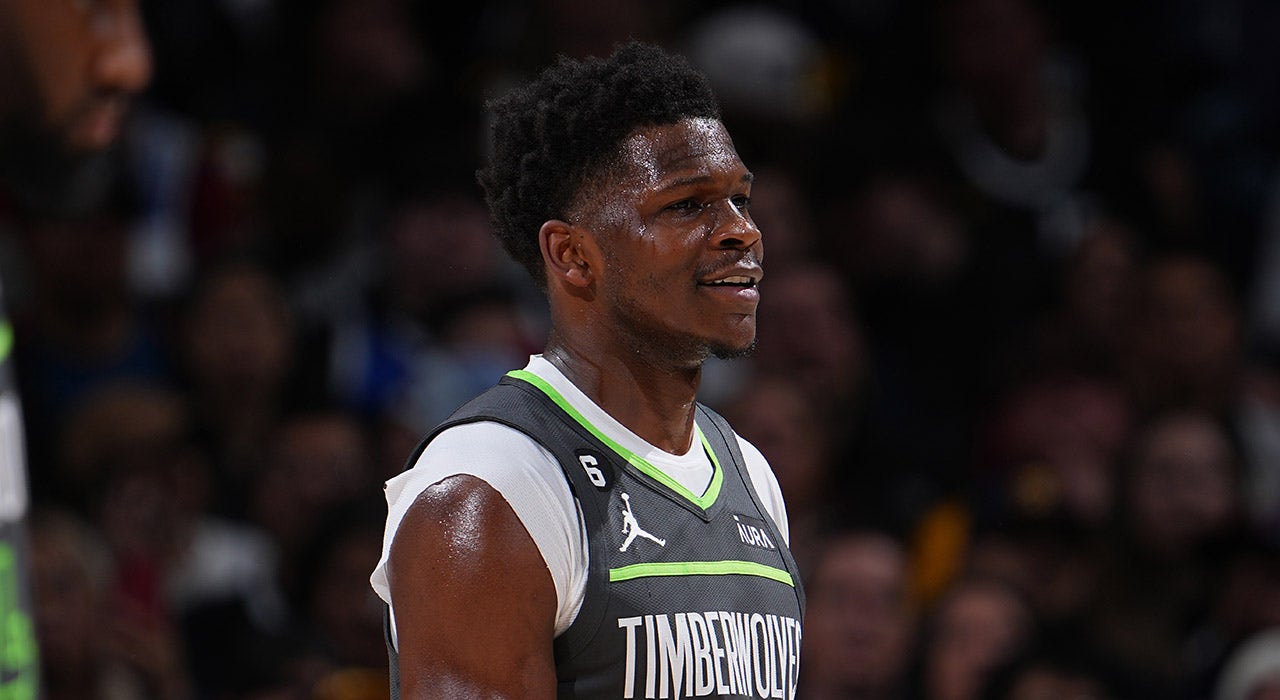 After an investigation into an incident that involved Anthony Edwards following the Minnesota Timberwolves' Game 5 loss to the Denver Nuggets, the NBA has laid down a fine after he swung a chair that "struck two bystanders" as he walked off the court. 
Edwards was initially charged in late April with assault after two women who worked at Ball Arena in Denver told police that he struck them while swinging a folding chair as he went toward the tunnel to the locker room.
The NBA issued a $50,000 after looking into the situation.
"NBA Executive Vice President, Head of Basketball Operations Joe Dumars announced today that Minnesota Timberwolves guard Anthony Edwards has been fined $50,000 for recklessly swinging a chair in frustration that struck two bystanders as he exited the court at the conclusion of the Timberwolves' playoff game against the Denver Nuggets on April 25 at Ball Arena," the league said in a statement.
"In accordance with the collective bargaining agreement, the league's review of this matter was deferred until after the criminal investigation into the player's conduct concluded with charges dismissed last month."
RUDY GOBERT LIKENS FIRST-EVER 3-POINTER TO ANOTHER PROVOCATIVE FIRST
Denver police told Fox News Digital at the time that "both women were injured, and, at the time, it was reported that the injuries were not serious."
Edwards was frustrated after missing a last-second shot that would've sent the game to overtime. He had a clean look from three, but it couldn't fall.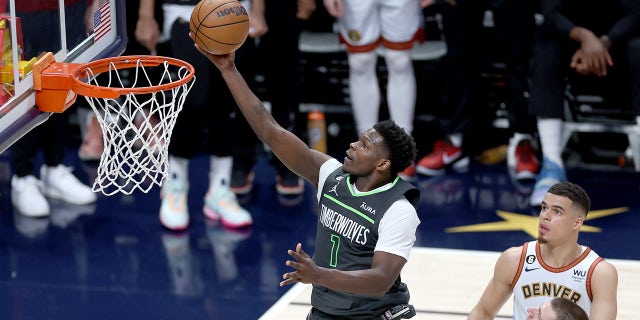 Edwards finished that game with 29 points on 13-of-27 shooting, though he was 0-for-6 from three. He had eight rebounds and seven assists with two blocks.
The 21-year-old earned his first All-Star bid this season, averaging a career-high 24.6 points with 5.8 rebounds and 4.4 assists during the regular season.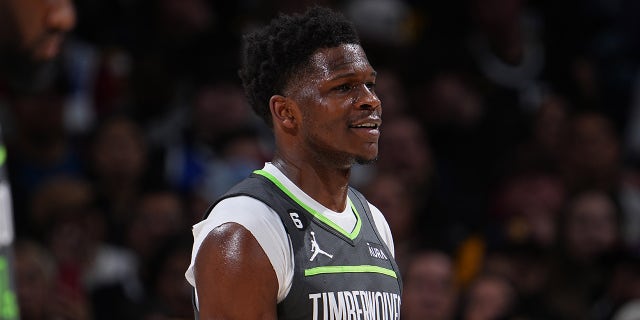 Edwards stepped up in the playoffs, too, with 31.6 points averaged over the five games against the NBA Finals-winning Nuggets with five rebounds, 1.8 steals and two blocks.

here
Must See
Michigan State University announced Wednesday that football coach Mel Tucker has officially been fired...

The trade that everyone has been talking about all summer finally happened. Damian Lillard...

Calgary Flames assistant general manager Chris Snow, who was diagnosed in 2019 with amyotrophic...