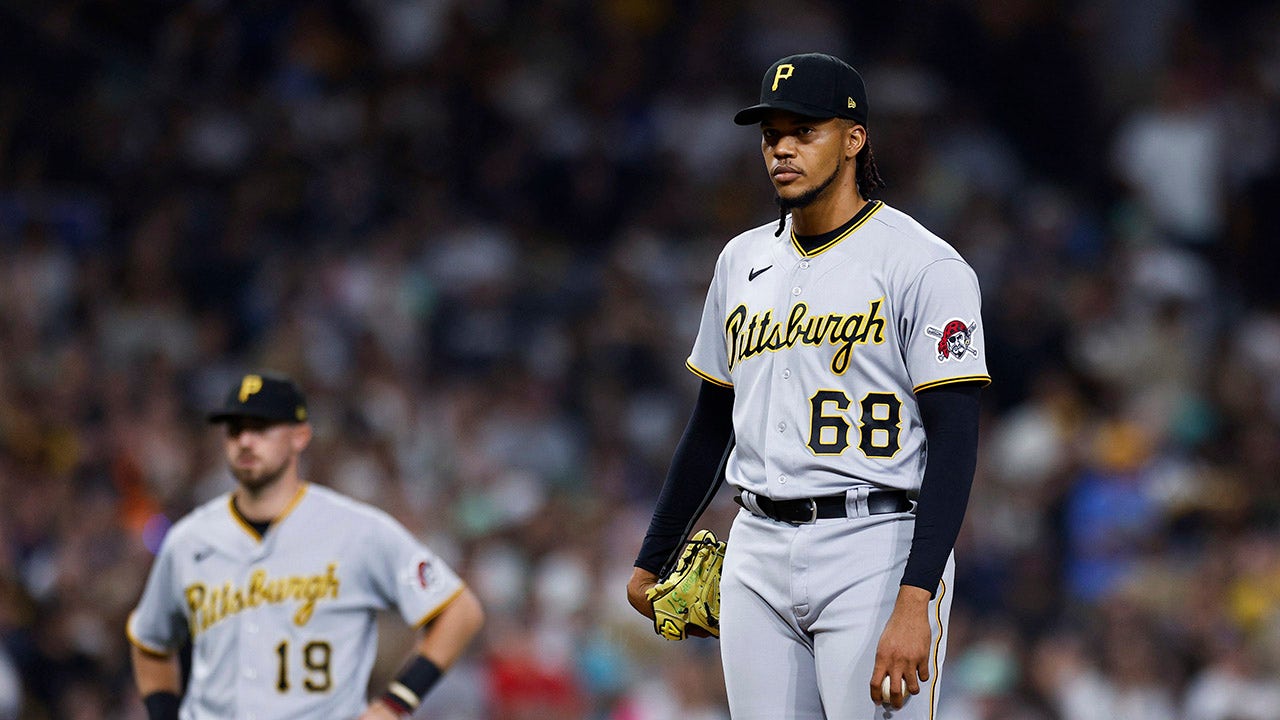 Major League Baseball has decided to punish Pittsburgh Pirates relief pitcher Angel Perdomo for intentionally throwing at Manny Machado.
Perdomo hit San Diego Padres star third baseman Manny Machado in the back on Tuesday, and one day later, the league handed down a three-game suspension. Perdomo will also have to pay an undisclosed fine.
The Pirates pitcher gave up a home run to Juan Soto in the seventh inning before he hit Machado with a 98 mph fastball.
Pirates manager Derek Shelton received a one-game suspension and a fine due to Perdomo's actions. The Padres went on to defeat the Pirates, 5-1, on Tuesday.
TOP MLB DRAFT PICK PAUL SKENES INKS RECORD-BREAKING $9.2 MILLION SIGNING BONUS WITH PIRATES
The Pirates wrapped up their three-game series with the Padres on Wednesday, with Perdomo and Shelton serving their suspensions.
"I gave all my best to Soto, all my pitches," Perdomo said after the game Tuesday. "He got the home run against me. And then against Machado, I just tried to come in and went too far in and hit him by mistake."
Shelton also said that he believed Perdomo unintentionally hit Machado.
"Ball just got away from him; it hit him," the manager said. "The umpires got together, which they're supposed to do. After they got together, they decided on an ejection."
Perdomo joined the Pirates as a free agent this season and is 1-1 with a 3.92 ERA in 21 appearances.
The 29-year-old is 2-1 in his career with a 6.02 ERA in 43 relief appearances over three seasons for the Milwaukee Brewers and Pirates.
The Associated Press contributed to this report.

here
Must See
Michigan State University announced Wednesday that football coach Mel Tucker has officially been fired...

The trade that everyone has been talking about all summer finally happened. Damian Lillard...

Calgary Flames assistant general manager Chris Snow, who was diagnosed in 2019 with amyotrophic...