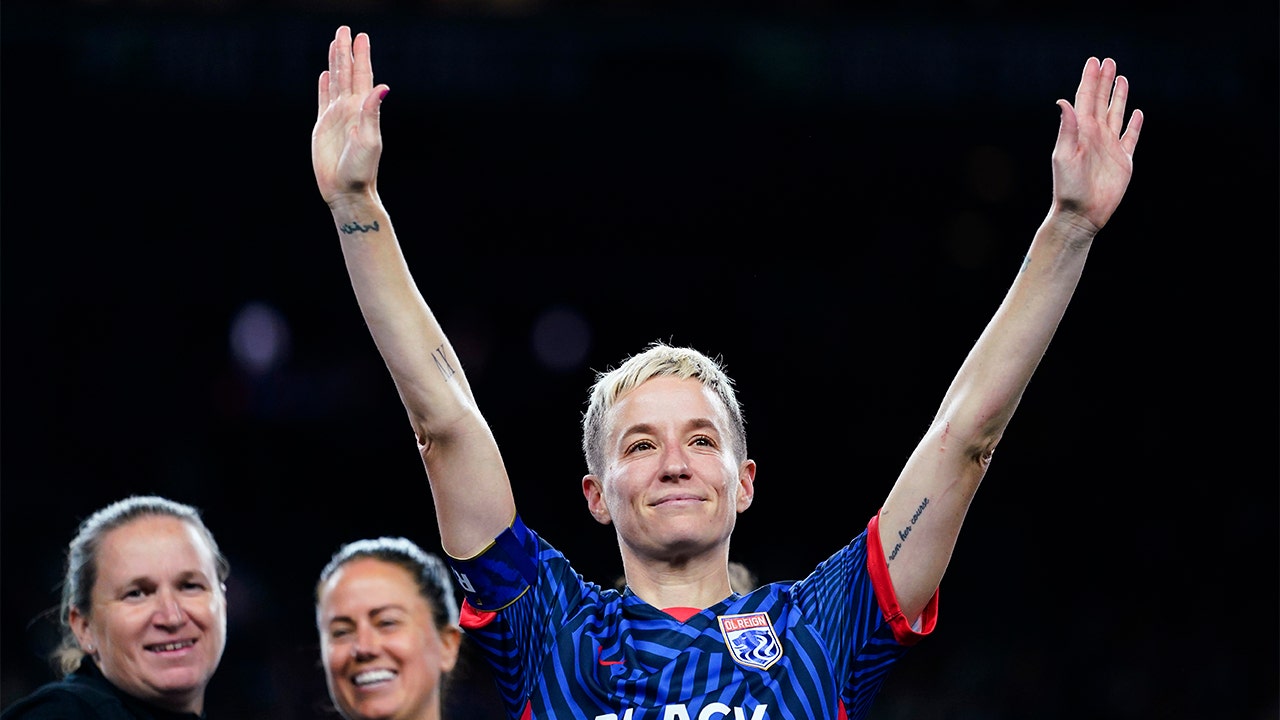 Megan Rapinoe's final regular-season game in front of the home crowd at Lumen Field in Seattle drew record attendance numbers Friday night. 
Rapinoe was honored in front of the OL Reign home crowd as they took on the Washington Spirit, with a National Women's Soccer League record of 34,130 fans in attendance. 
Rapinoe, who has played for the OL Reign since 2013, has been outspoken on a long list of social issues throughout her career, including, LGBTQ+ rights, racial inequality, voter rights and equal pay. 
MEGAN RAPINOE MAINTAINS NATIONAL ANTHEM PROTEST BEFORE FINAL USWNT MATCH
"I do know my impact, but it's one thing to know it, and another thing to really feel it and see it. To see some of the signs and the pink wigs and see what that means to people," she said. "It's hard to put just this deep sense of gratitude and joy and thankfulness for being able to have a moment like this into words."
While Friday night was Rapinoe's final regular-season game in front of the home crowd, the OL Reign have one more match to wrap up the season against the Chicago Red Stars on the road. 
There is also a chance that Rapinoe's team will qualify for the playoffs as the OL Reign moved into sixth place in the standings. 
Rapinoe has played 114 regular-season games for OL Reign, scoring 49 goals. 
"It's hard to put into words the impact she's had on the game, both on the pitch and off the pitch. She has embodied courage and bravery in a way that I don't know many athletes have done," NWSL commissioner Jessica Berman said. "And she's really embraced her role with her full authentic self."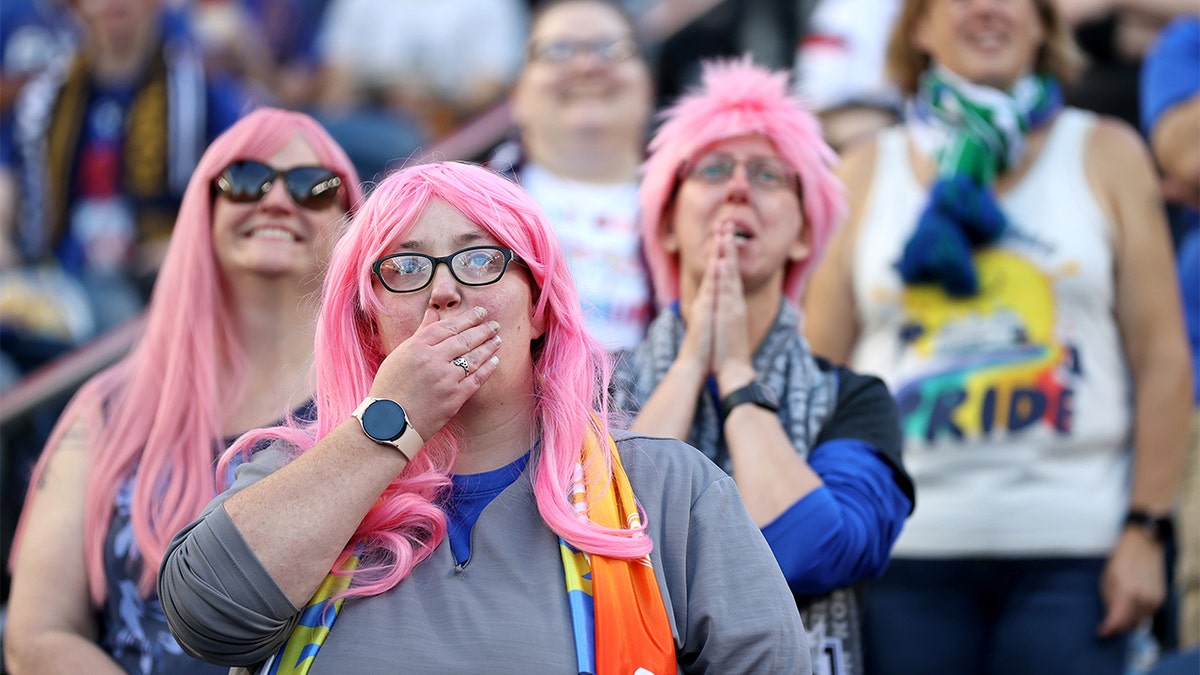 Rapinoe is a two-time World Cup winner and competed in the 2023 FIFA Women's World Cup. 
"I've been able to have such an incredible career, and this game has brought me all over the world and allowed me to meet so many amazing people," Rapinoe said in July when announcing her plans to retire from soccer. "I feel incredibly grateful to have played as long as I have, to be as successful as we've been, and to have been a part of a generation of players who undoubtedly left the game better than they found it. To be able to play one last World Cup and one last NWSL season and go out on my own terms is incredibly special." 
The U.S. women's national soccer team were bounced from the 2023 World Cup in the Round of 16 – their earliest-ever exit – shockingly losing to Sweden on penalty kicks. 
Against Sweden, the USWNT lost 5-4 in penalties, with Rapinoe launching her penalty kick over the top bar.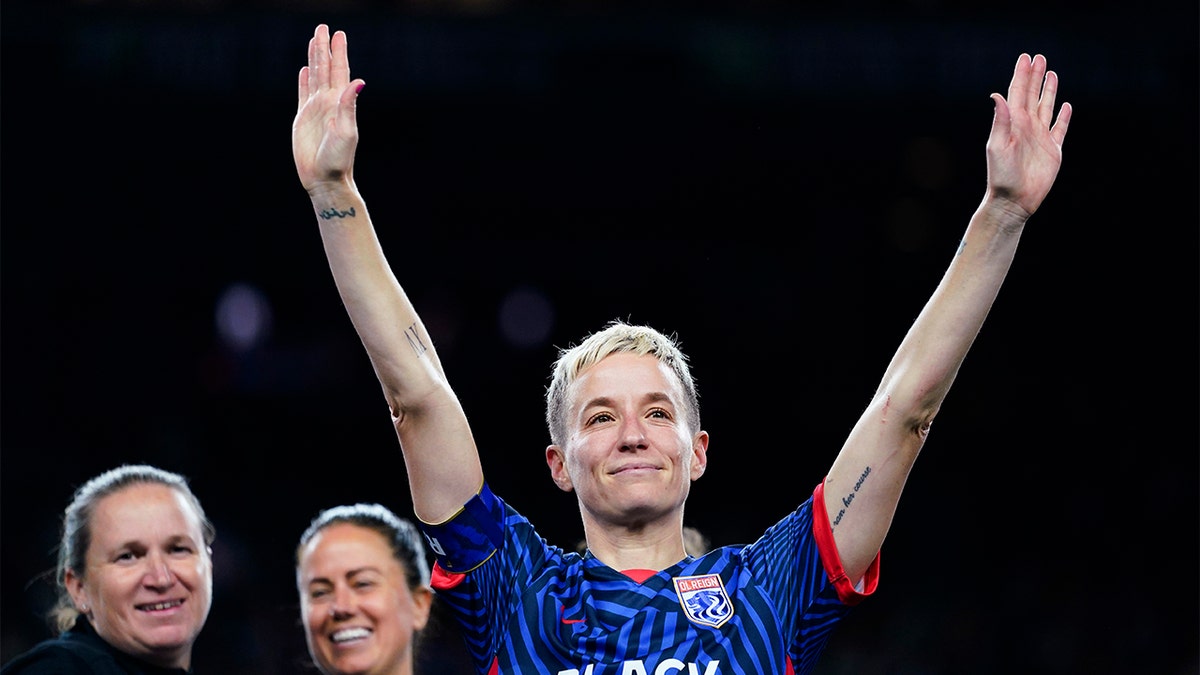 Rapinoe was also the first American pro athlete to follow Colin Kaepernick in 2016 and kneel during the national anthem. Amid backlash, she decided to stand but protest in her own way. She told Yahoo Sports at the time that the anthem, for her, was a "somber moment" for a "peaceful protest" against inequality and injustice in the United States.
Before playing her final U.S. women's national soccer team game in September, Rapinoe stood for the national anthem but continued her protest during the singing of "The Star-Spangled Banner" – she didn't sing and kept her hands behind her back.
The Associated Press and Fox News' Ryan Gaydos and Chantz Martin contributed to this report.

here
Must See
Oklahoma City Thunder guard Josh Giddey is being investigated by law enforcement in California...

Iowa Hawkeyes quarterback Cade McNamara is in a unique position to help his team...

There simply is nothing better than college football. If there was ever a doubt...