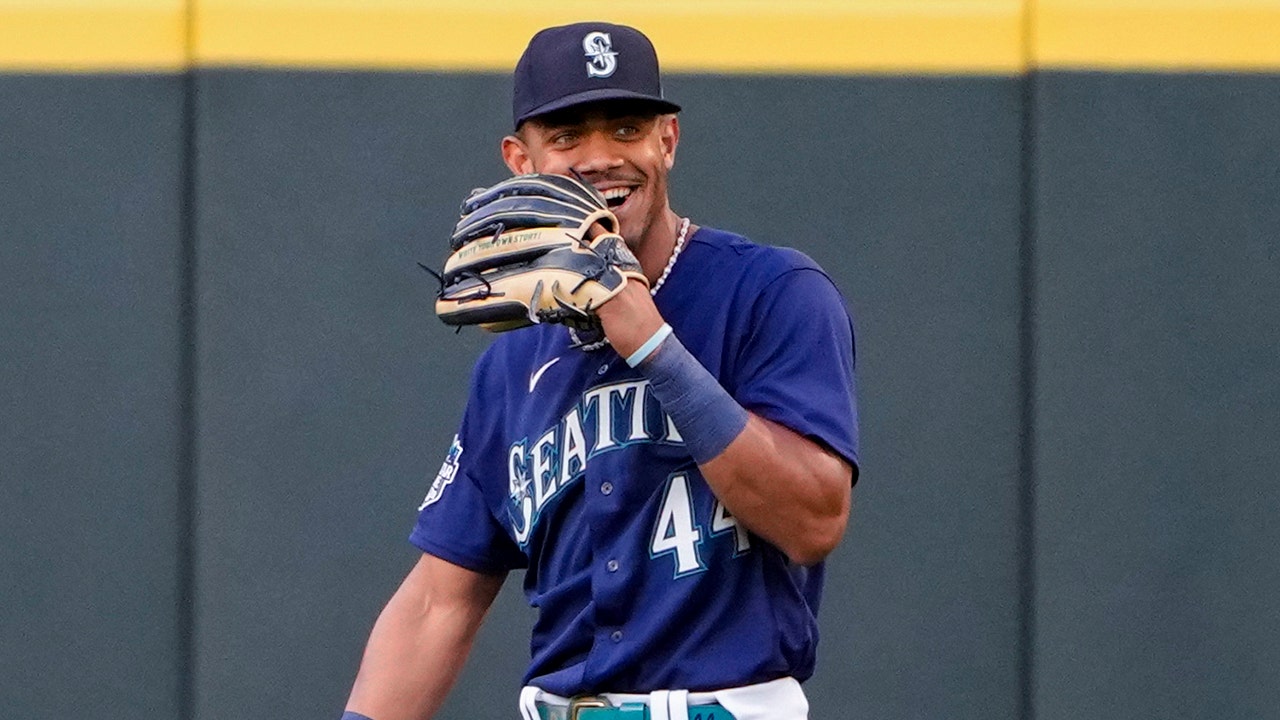 Seattle Mariners star Julio Rodriguez had his teammates, opponents, fans and even the broadcast team fooled on Tuesday night with an epic leaping catch during his game against the San Diego Padres.
Mariners pitcher Logan Gilbert was facing off against Padres slugger Fernando Tatis Jr. The hard-hitting infielder drove the ball to center field, and it appeared the ball was going to carry over the fence. Rodriguez tracked the ball down and leaped up to try and make the grab.
Rodriguez appeared to make the catch, but it was not apparent at first. He came down and appeared to try to hold back a smile. He then showed the baseball in his glove and he was beaming.
"He's just a special talent," Mariners manager Scott Servais said. "We've been spoiled here in Seattle. There was another center fielder here for a long, long time that could do those types of things."
The home run would have put the Padres up 1-0 in the fourth inning. Instead, the game remained 0-0.
RAYS ACE SHANE MCCLANAHAN 'HIGHLY UNLIKELY' TO PITCH AGAIN THIS SEASON, MANAGER SAYS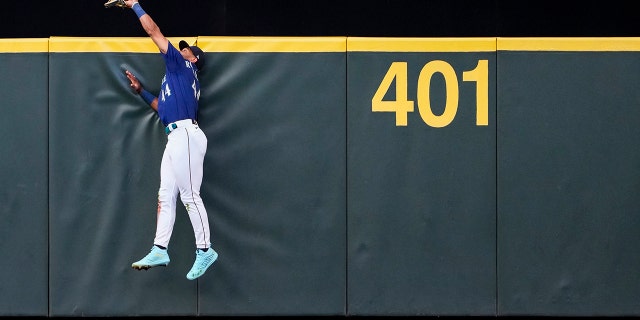 Cal Raleigh and Dylan Moore contributed RBI in the fifth and sixth innings. Seattle won the game 2-0 and moved to 61-52 on the season and dropped the Padres to 55-59 on the year.
Rodriguez finished 2-for-4.
"Pitching and defense wins a lot of games, and we are witnessing some awesome pitching right now," Servais said. "Logan took it to another level tonight against a really formidable lineup.
"It doesn't get much better."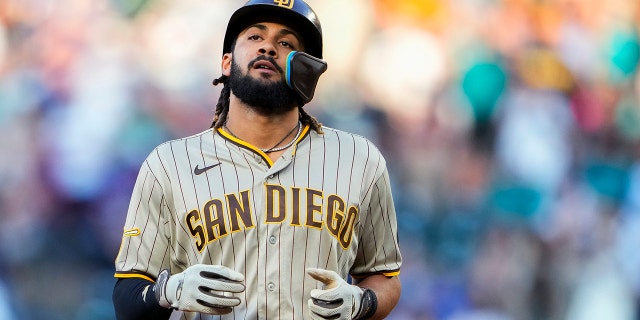 Gilbert picked up his 10th win of the season. He struck out 12 in seven innings.
The Associated Press contributed to this report.

here
Must See
Colorado Buffaloes star Travis Hunter and Colorado State safety Henry Blackburn appeared to bury...

The NBA has a new Big Three. No, Damian Lillard isn't joining forces with...

Max Homa returned from a scouting trip to the site of this week's Ryder...