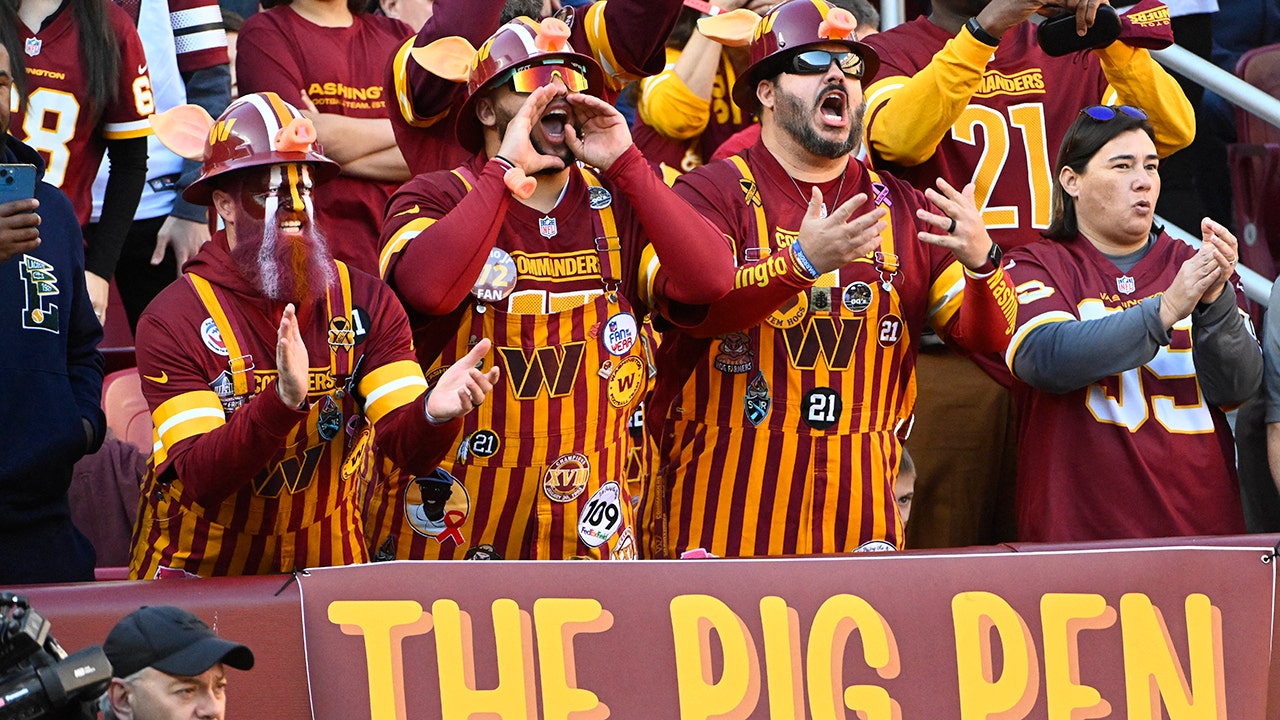 The Washington Commanders might have a lawsuit on their hands after unveiling their new mascot, Major Tuddy, during Sunday's loss to the Cleveland Browns. 
Major Tuddy, a hog in Commanders gear, was running around FedExField trying to pump up the Washington fans in attendance. But a certain group of former Washington players weren't so pleased. 
According to Front Office Sports, the choices for the mascot came down to a dog or the hog. However, the hog was trademarked in July by O-Line Entertainment, which is an LCC formed by the original "Hogs" Joe Jacoby, Mark May, John Riggins, Fred Dean, and Doc Walker. 
O-Line Entertainment filed two trademarks: Hogs and Original Hogs. 
"If they go forward on Sunday and make the hog their mascot and try to trademark it, we are going to be forced into trademark infringement litigation," O-Line Entertainment attorney Seth Berenzweig told Front Office Sports. 
COMMANDERS' CARSON WENTZ FACES BOOS AS HE THROWS TWO INTERCEPTIONS IN FIRST HALF
"We've made it very clear to them that we believe they'd be infringing on the trademark, and they need to arrange a licensing deal with the players. They have refused to do that."
The debut of Major Tuddy came on the day of the Commanders' celebration of the Hogs' 40th anniversary.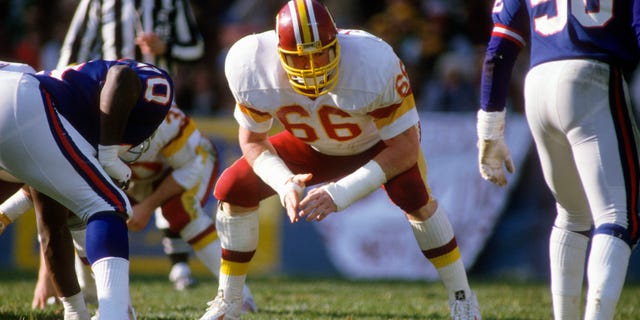 "The Hogs are a key part of our franchise's history and we want to keep their legacy alive with the next generation of fans," the Commanders said in an official statement about their famous offensive line grouping. "We have been working with the Hogs on this event for six months and look forward to welcoming them and Coach Gibbs back."
The Commanders abandoned the Hogs trademark they had in 1991, but Zak Kurtz, a trademark attorney, told FOS the team could argue that it had the trademark first if faced with legal challenge. 
BROWNS' DESHAUN WATSON THROWS 3 TOUCHDOWNS TO WIPE OUT COMMANDERS ON THE ROAD
As of now, the team hasn't challenged the trademark by O-Line Entertainment. 
Things didn't go well for Washington in the game Sunday, as they fell 24-10 to Deshaun Watson and the Browns. Carson Wentz, who was back in the saddle as the Commanders' starter, threw three interceptions and heard boos from fans in the stands.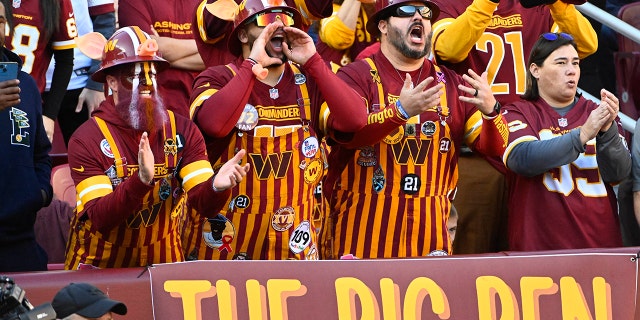 With the Green Bay Packers routing the Minnesota Vikings at home, the Commanders are officially out of the playoff hunt as well. 

here
Must See
SCOTTSDALE, Ariz. — Zac Gallen had just been promoted to Class AA, and his...

Braxton Berrios signed a one-year contract with the Miami Dolphins last week after spending...

In a season filled with high-scoring performances and consistent individual brilliance, three players have...