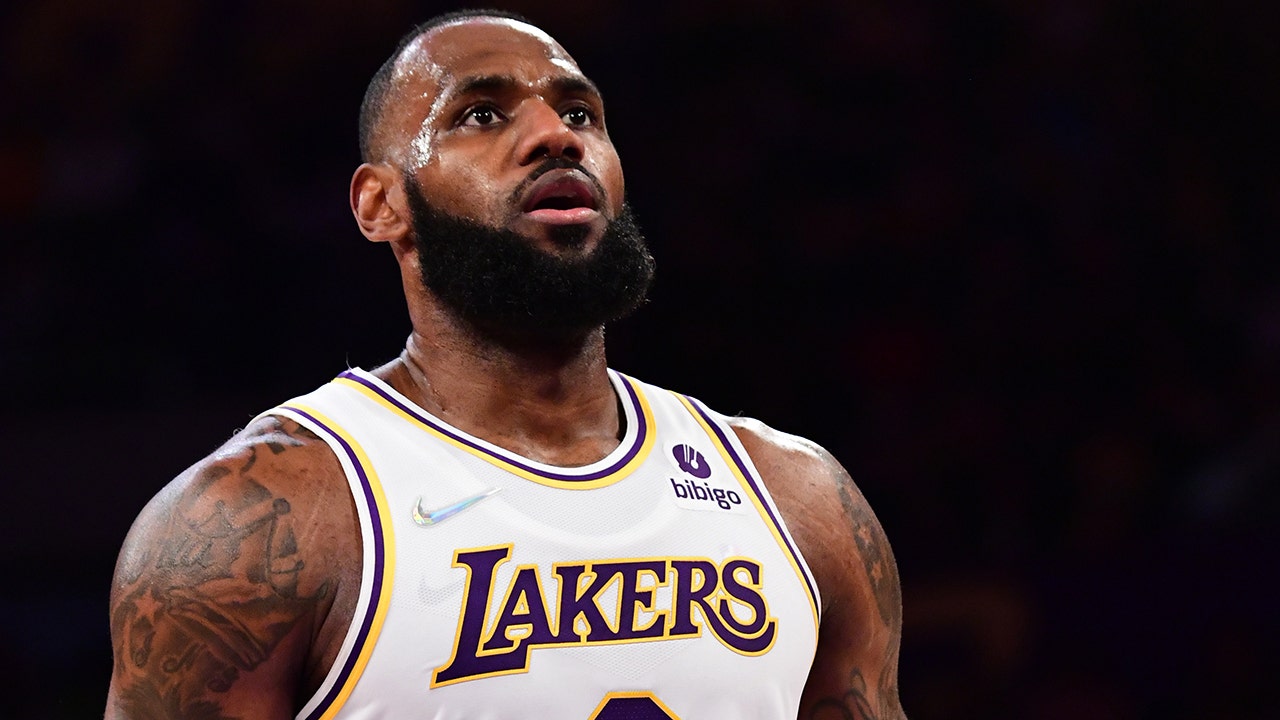 NBA star LeBron James praised the NFL's decision to suspend Monday night's game between the Buffalo Bills and Cincinnati Bengals after Bills safety Damar Hamlin collapsed on the field and was taken to an area hospital in critical condition, adding that player safety "is always the most important." 
Following the Los Angeles Lakers' 121-115 win over the Charlotte Hornets, James was asked by a reporter during his post game presser about his thoughts on the incident that took place during the first quarter of the game. 
"Obviously I don't know what happened – I've seen the play but I don't know exactly what happened. My thoughts and super prayers goes up to the skies above for that kid's family, for him, for that brotherhood of the NFL and everybody a part of the NFL family," a solemn James said. 
BILLS GATHER FOR TEAM PRAYER ON FIELD FOLLOWING DAMAR HAMLIN INJURY 
"It's definitely the right call by whoever made that call – [NFL Commissioner] Roger Goodell or whoever had an opportunity, the authority to make that call to suspend – the safety of players in all sports is always the most important."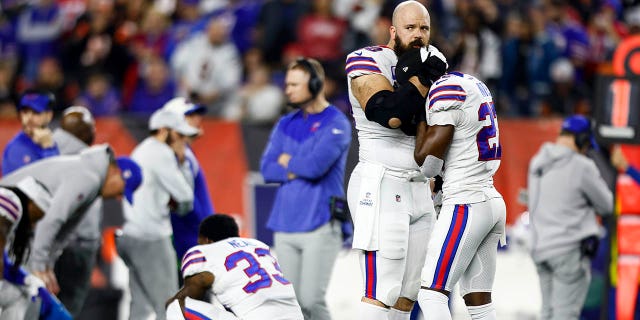 He continued: "It was a terrible thing to see and I wish nothing but the best for that kid, for the city of Buffalo, for the franchise of the Bills and like I said, for the rest of the NFL as well and also the Bengals that was there and playing in that game  
Hamlin, 24, was taken off the field by an ambulance and transported to the University of Cincinnati Medical Center at around 9:25 p.m. after he collapsed on the field following a tackle on Bengals wideout Tee Higgins. 
At around 10 p.m. ET, the NFL announced that the game had been suspended and that Hamlin was in critical condition.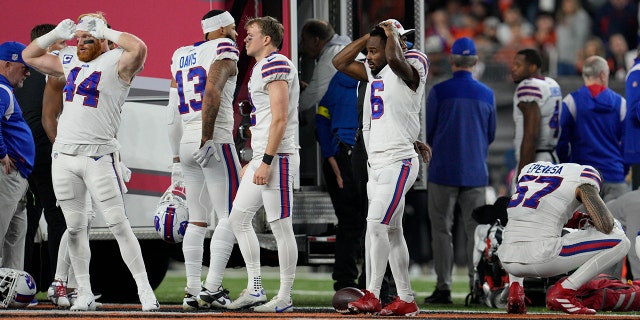 "Hamlin received immediate medical attention on the field by team and independent medical staff and local paramedics. He was then transported to a local hospital where he is in critical condition," the statement from the league read. 
"Our thoughts are with Damar and the Buffalo Bills. We will provide more information as it becomes available."
Players and teams throughout the league posted messages on social media expressing concern for Hamlin's well being.

here
Must See
TEANECK, N.J. — The jokes of "F.D.— who?" go back more than 30 years,...

Japan baseball rules the world once again. The Japanese won their third World Baseball...

Willis Reed, the brawny and inspirational hub of two Knicks championship teams that captivated...