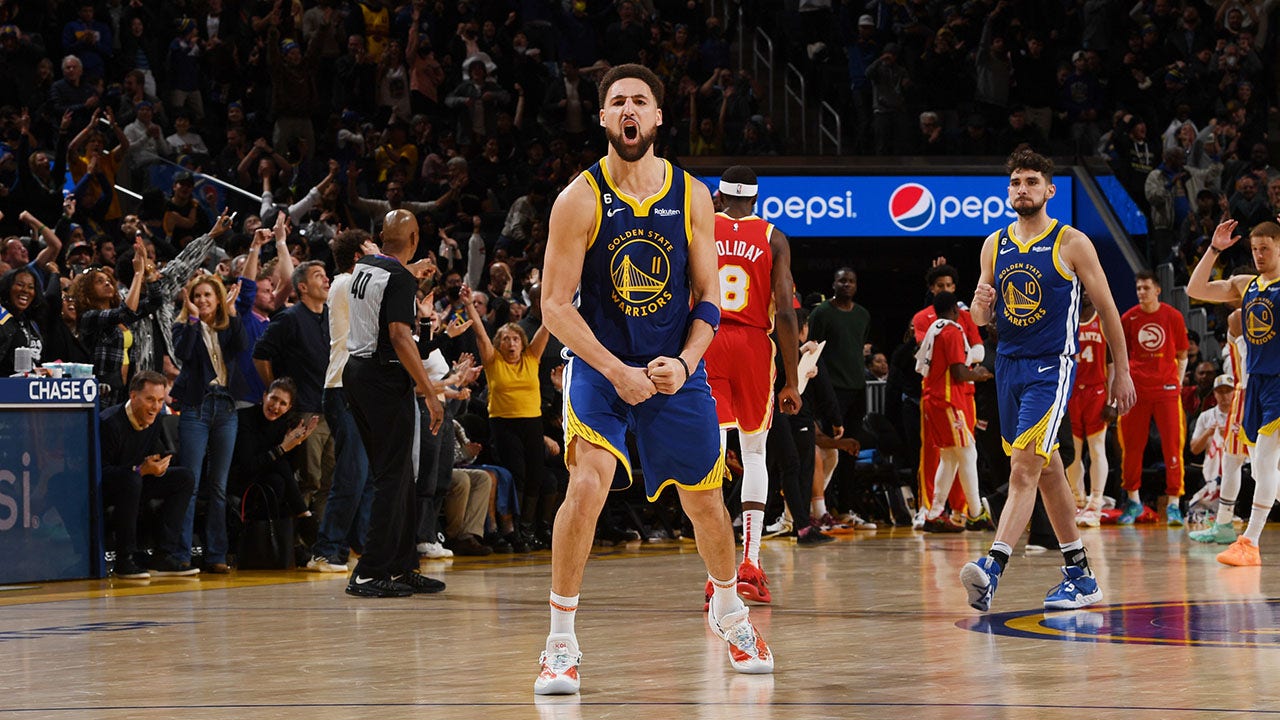 The journey for Klay Thompson has been far from easy. 
Thompson went from winning three NBA championships to missing nearly two and a half years with injuries, then struggling to regain his form as the Warriors won the 2022 NBA Finals.  
Thompson's road to recovery has frustrated the five-time All-Star as Golden State has stumbled out the gate for the 2022-23 NBA season.  
CAVS' DONOVAN MITCHELL RATTLES OFF 71 POINTS IN WIN, OFFERS CONDOLENCES TO BILLS' DEMAR HAMLIN
Monday night, Thompson took a major leap forward, scoring 54 points in a thrilling 143-141 double overtime victory for the Warriors over the Atlanta Hawks. 
"It's a huge accomplishment for me," Thompson said, according to ESPN. "There were some hard days for me when I didn't know that this would be possible in real time. I am just going to embrace the heck out of it."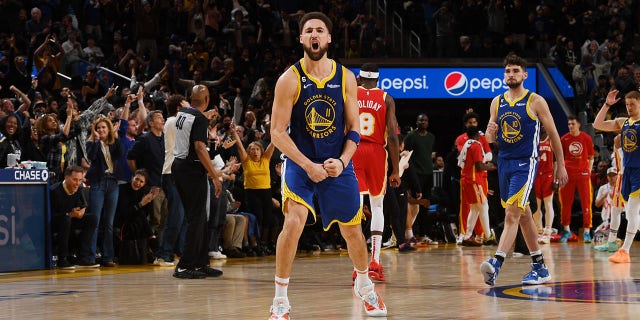 Thompson was 21-39 from the field – shooting 10-21 from beyond the three-point line – reaching his highest single-game total since the 2016 season. 
"He just made shot after shot and play after play, he was incredible," coach Steve Kerr said.
NETS' KYRIE IRVING THUNDERS HOME PUT-BACK DUNK, STUNS NBA WORLD
Golden State, without the services of Steph Curry for the ninth straight game, won their fifth consecutive game on Kevon Looney's back as the game clock expired in the second OT. 
"Everybody dreams about getting a game winner, so whenever you have a chance… it's a great moment," Looney said. "Especially in a double-overtime game where everybody was exhausted."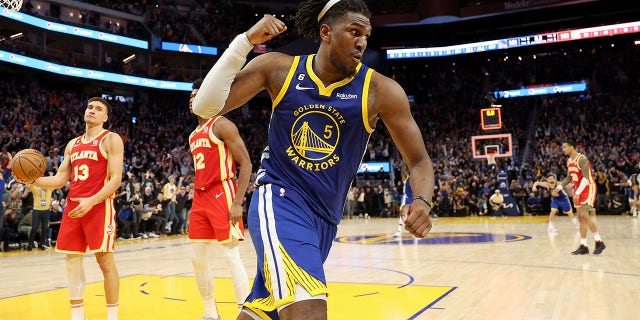 Thompson played a season-high 46 minutes Monday night as Golden State moved to 20-18 on the season. 
"I would not have been able to do this a few months ago, so this is a huge milestone for me," Thompson said. "It's a big confidence booster, individually. We're almost nearing the halfway point. It feels great to feel like I'm getting better with every game. I know I'll be more consistent as the season goes on… after 30 games under my belt, I'm feeling wonderful."
Thompson's long road back to the court began in Game 6 of the 2019 NBA Finals when he tore his ACL.  After rehabbing and missing the 2019-2020 season, Thompson tore his Achilles, forcing him to miss another full season and half of the 2021-22 schedule. 
He returned to the court on Jan. 9, 2022, and was placed on a minutes restriction that extended into this season. 
The Associated Press contributed to this story

here
Must See
MIAMI — The matchup that many had dreamed about all along — between two...

Cam Newton sat out of the 2022 season, but he may be looking to...

The LA Clippers will be sweating on the health of Paul George after he...