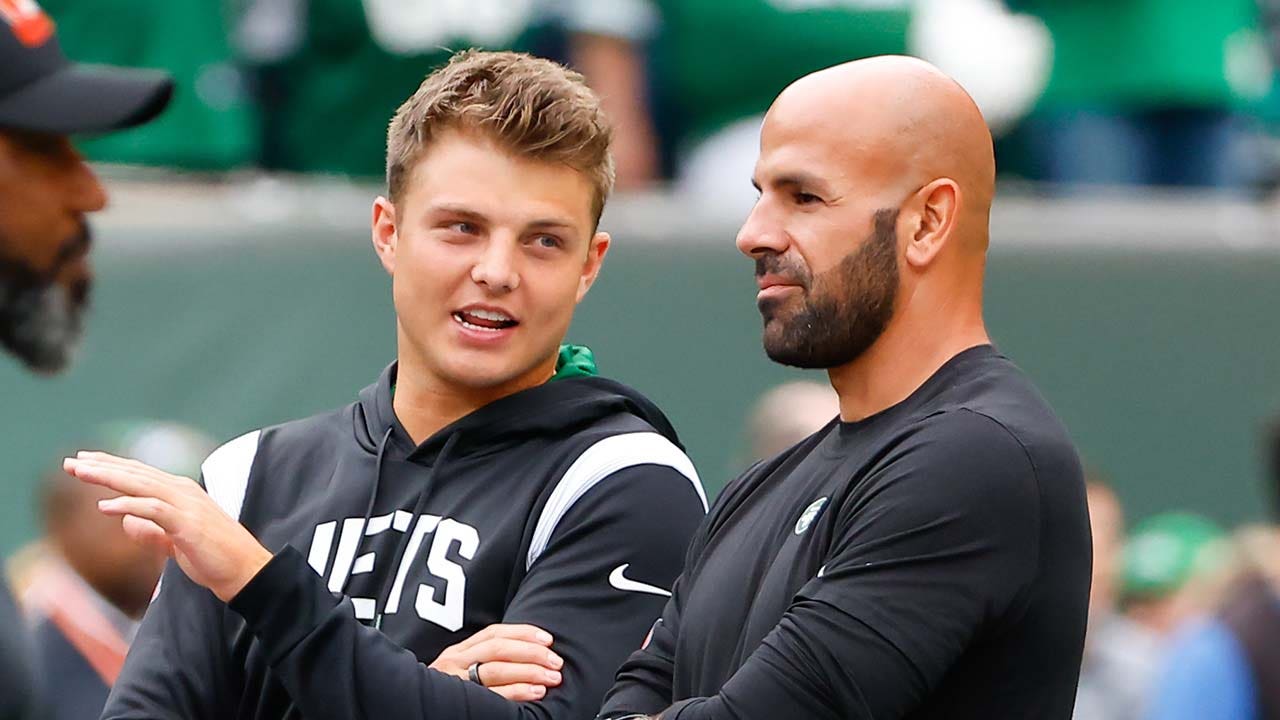 Despite winning Monday's game against their divisional rival, the New York Jets' locker room was largely in a somber mode. The Jets big offseason acquisition, Aaron Rodgers, was carted from the sidelines after being on the field for a mere four snaps in his debut with Gang Green.
An MRI reportedly confirmed that Rodgers Achilles was torn. Zach Wilson, who the Jets drafted in the first round just over two years ago, stepped in and finished the game in Rodgers' absence. While it remains unclear if the Jets will stick with Wilson down the stretch, the team will certainly face its fair share of doubters going forward. 
However, Jets head coach Robert Saleh remains steadfast in his belief that the 2023 season is far from over. 
"I don't know why people are trying to put an obituary on our team name," Saleh said on Tuesday.
The third-year Jets coach acknowledged that while Rodgers is a vital part of the team, there are other players on the roster who are more than capable of contributing.
"Aaron is an unbelievable piece to this whole thing, and we love him, but there's 52 other guys in the locker room plus the 16 practice squad guys that believe that we can do a hell of a lot of good things here," he said.
ZACH WILSON SAYS JOB IS TO 'CLOSE THE GAP' AFTER JETS STAR GOES DOWN: 'HOW CLOSE CAN I BE TO AARON RODGERS?'
The Jets defense features All-Pro defensive tackle Quinnen Williams, 2022 defensive Rookie of the Year Sauce Gardner and others.
"We've got championship-caliber defense, we've got great skill guys in the on the offensive side of the ball. Our O-line is going to continue to gel and get better. But we're excited about our group we've worked hard over the last couple of years players, coaches, scouts, GM, building a pretty cool organization. So there's still a lot of faith in the locker room and the things we can still accomplish this year. So it's while the outside world can go ahead and write whatever story they want to write, there's still the true story being written in this building."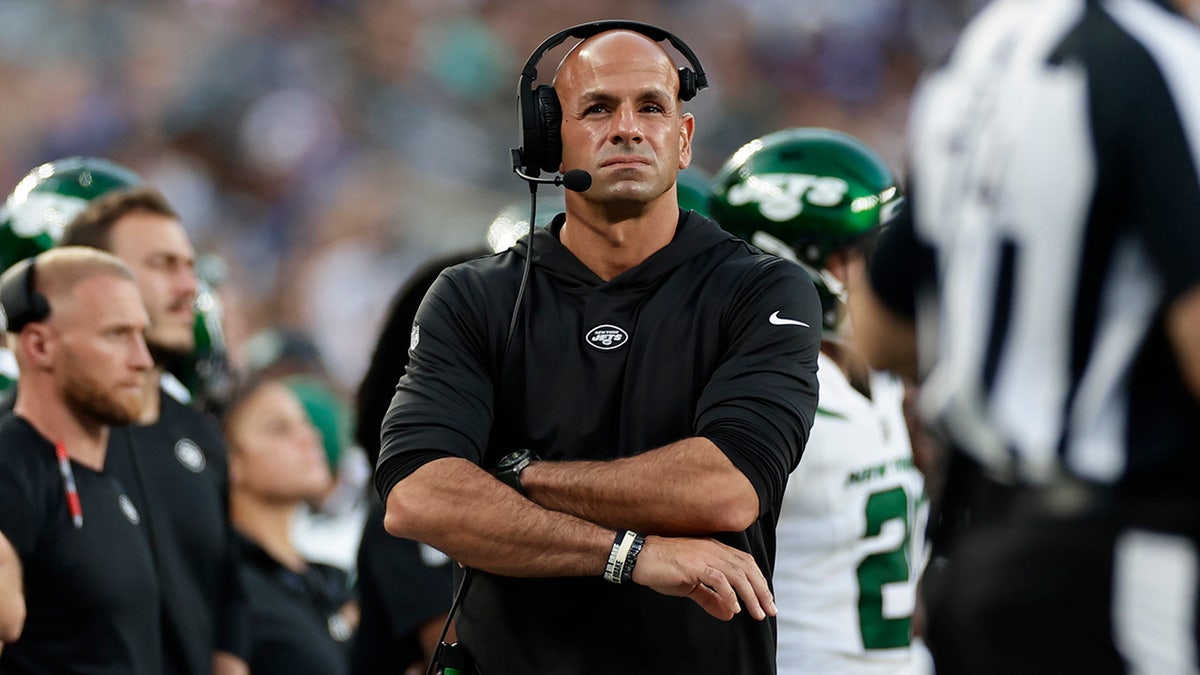 Saleh said he felt bad for Rodgers, but added that the team was not looking to throw a pity party. 
"I don't look at it like, 'Woe is me,' here for the organization," Saleh said Tuesday in a video call. "I think guys are excited about being able to step up and continue the things that we've been building, but [we all have] a lot of hurt for Aaron."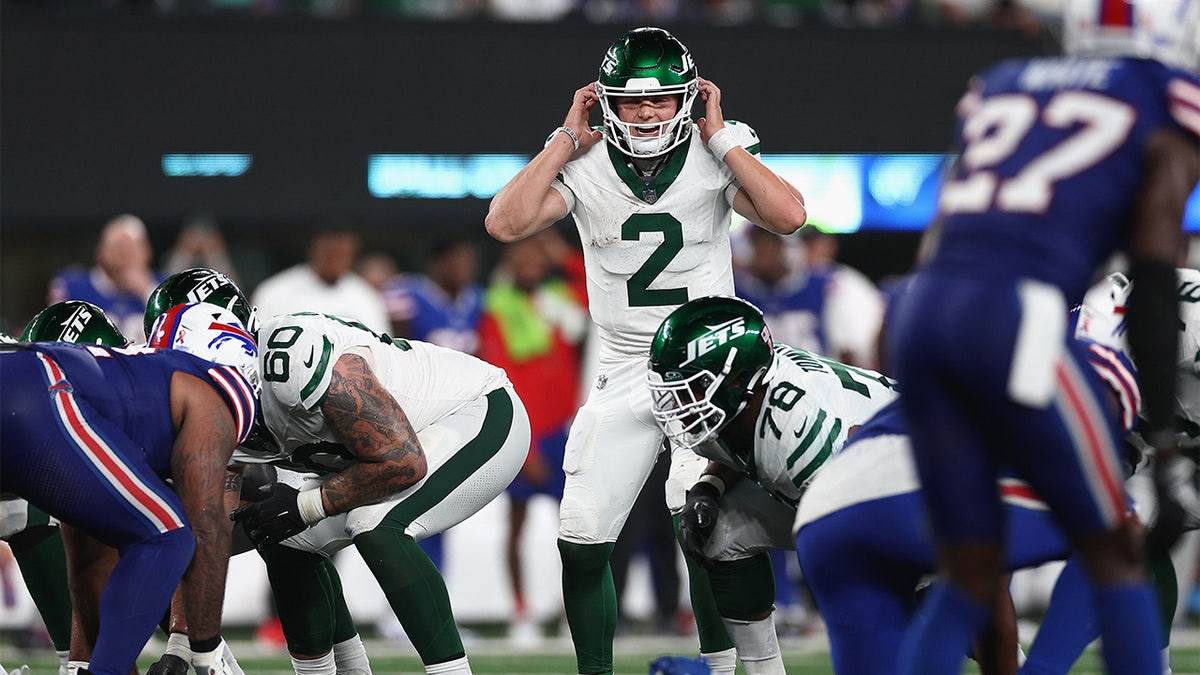 Wilson finished Monday night's game with 140 passing yards and one touchdown against one interception. Saleh made it clear that the Jets would be Wilson's team to lead for the rest of the season. 
"We're gonna look at everything," Saleh said, "but under no circumstances is any of this a competition. This is Zach's team, and we're rolling with Zach." 
Veteran quarterback Tim Boyle is expected to be elevated from the practice squad to the team's active roster to back up Wilson this weekend for the game against the Dallas Cowboys.

here
Must See
Oklahoma City Thunder guard Josh Giddey is being investigated by law enforcement in California...

Iowa Hawkeyes quarterback Cade McNamara is in a unique position to help his team...

There simply is nothing better than college football. If there was ever a doubt...