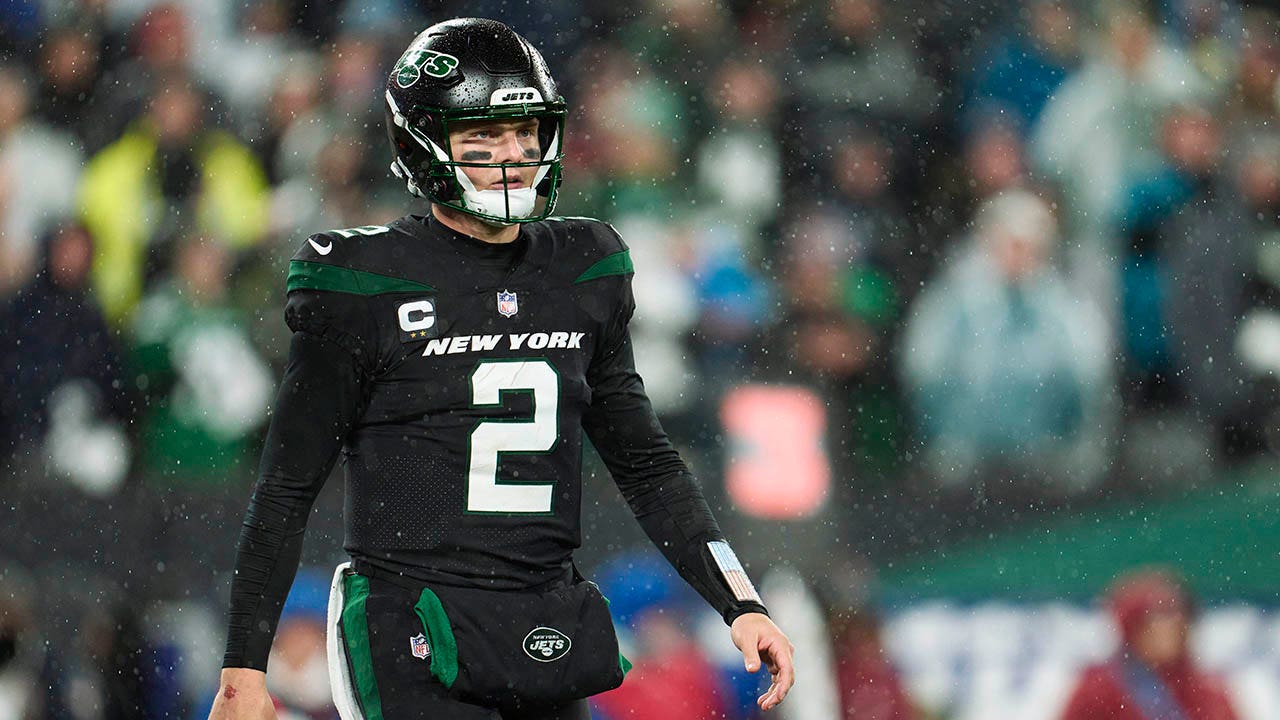 The New York Jets have missed the playoffs for the 12th consecutive year and with that, concerns have been raised about quarterback Zach Wilson's future with the franchise, but head coach Robert Saleh continued to preach about patience ahead their final game of the season. 
During a press conference on Monday, Saleh was asked about the quarterback situation heading into the offseason and if he knows "enough about Zach moving forward" after two seasons as starting quarterback —  the last of which was highlighted by two benchings. 
"That's the thing, you look at guys like, just go around the League, we'll use our crosstown partners in the [New York] Giants and congratulations to them, but Daniel Jones goes, this is year four for him, and he's having a remarkable year and flashing all the things that made him a top five pick," he said. 
JETS HAVE NO PLANS FOR ZACH WILSON TAKING FLIGHT SOMEWHERE ELSE: REPORT
"It takes time, it takes time to get these guys, for them to see the amount of reps they need."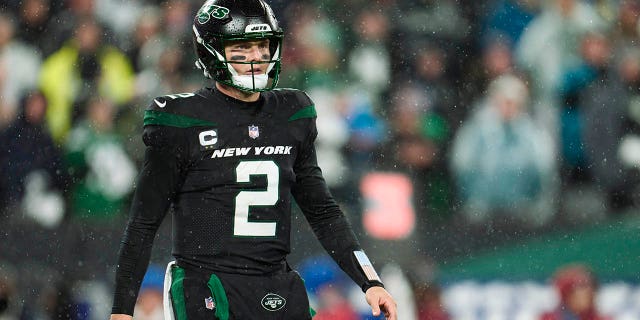 Saleh continued: "So, could you argue that you haven't seen enough? It's not about whether or not you've seen enough, it's about having faith in the person that you evaluated, the person you spoke to, the person that you've invested in has the ability to get to where you think he's capable of getting and so, the easy answer is well I'll just get rid of him, go get somebody new, the hard part is to stay true to your conviction and continue to develop a young man who you know can be capable of doing anything, but again, that comes with time."
The playoffs seemed like a legitimate possibility for the Jets, but a five game losing streak, including a 23-6 rout by the Seattle Seahawks in Week 17, ended any chance of breaking their historic playoff drought.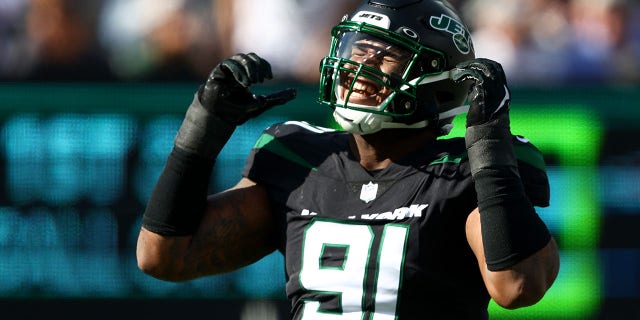 Saleh acknowledged the disappointment but remained optimistic about the road ahead.
"It hurts now, and everything's cloudy for everybody, which I understand, but when the season's over, and we can sit down and take a deep breath, and we've reflected, I think there's a lot to be excited about with this organization."

here
Must See
INDIAN WELLS, Calif. — The sun was setting in the desert, and dark clouds...

Spring training has given players, coaches and fans a look at new rules that...

NFL free agency had a lot of good value players available. But after a...