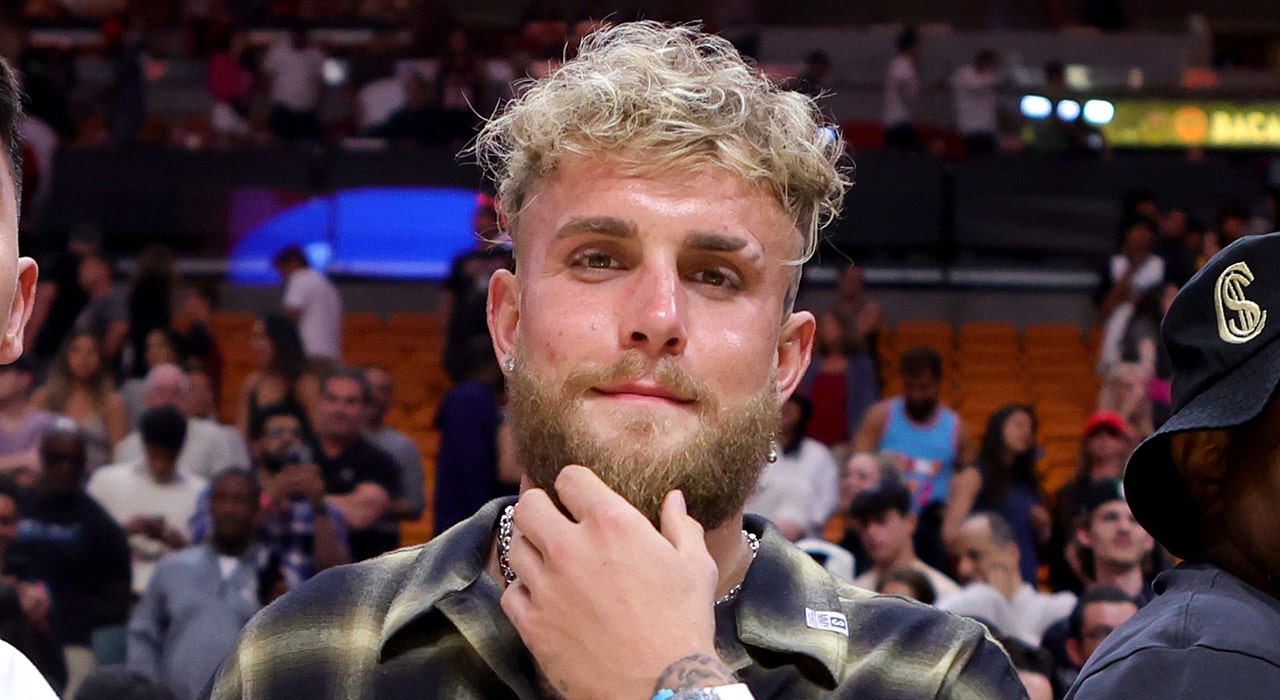 Fresh off his first career boxing loss against Tommy Fury, Jake Paul was seen getting into an altercation with Floyd Mayweather on the streets of Miami Wednesday night. 
Video shows Mayweather and his entourage confronting Paul outside Miami-Dade Arena after they both attended the Miami Heat-Cleveland Cavaliers game. 
While both parties jawed at each other, Paul ended up running away from the situation. It also appeared someone from Mayweather's team tried to grab Paul. 
Paul ended up posting on his Twitter account, calling out Mayweather to fight him solo instead of bringing a crew with him. 
"Floyd if you want to fight 1 on 1 we can do that but don't try to hop out of 3 cars 25 dudes deep tryna to jump me while I'm tryna enjoy my Wednesday night," Paul wrote. 
He also posted on Instagram a few pictures from the Miami-Dade Arena court after the game with the caption: "my pure speed, athleticism and 99 awareness rating helped me avoid getting jumped so I can still flick up this fit this morning."
JAKE PAUL WANTS REMATCH AGAINST TOMMY FURY AFTER LOSING FIRST BOXING MATCH: 'LET'S RUN IT BACK'
Logan Paul, Jake's brother, fought Mayweather in June 2021. During the lead-up to that bout, it was Jake Paul who caused some controversy in Miami when he went face-to-face with the former welterweight champion and ended up snatching his hat off his head. 
It instigated a scuffle in which both Paul brothers and Mayweather's crew got involved. The altercation led to some bad blood before the fighters entered the ring.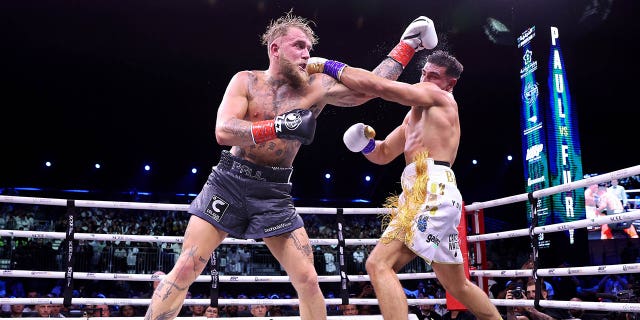 While trying to explain the situation on his Instagram stories, Paul said, "I'm like, 'First of all, what did I say to you, Floyd? I just took your hat and you're still mad about it?' Come one, 50 dudes literally start surrounding me to jump me, and I'm out that b—h, ok?"
Perhaps the most recent episode was retribution for Mayweather after the incident with Paul in 2021. Or, maybe it was a preview of another exhibition fight.
FLOYD MAYWEATHER JR. KNOCKS OUT MIKURU ASAKURA IN EXHIBITION BOUT
Jake Paul lost via split decision to Fury last month in Saudi Arabia, where he publicly said he would use his rematch clause to fight again. 
But Fury isn't the only one who might want to get the gloves back on to fight the "Problem Child."
Mayweather is 50-0 with 27 knockouts in his illustrious career. The 46-year-old is in the boxing promotion game now with his "Mayweather Promotions" company.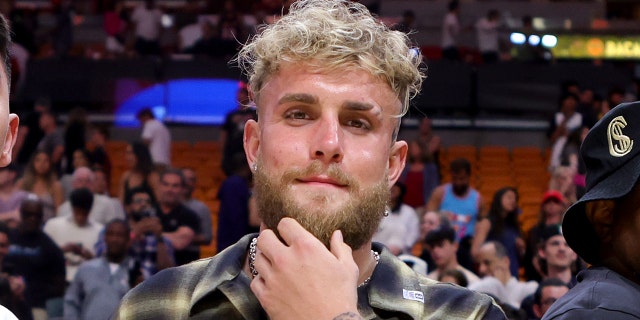 His next big fight is set for April 22 with one of his top fighters, Gervonta Davis, who is 26-0 with 24 knockouts, going against Ryan Garcia, who is 23-0 with 19 knockouts. 

here
Must See
Jack Nicklaus likes that golf is finally coming together globally instead of remaining pitted...

After the Heat secured a Game 2 victory over the Nuggets on Sunday night,...

WASHINGTON, DC, UNITED STATES OF AMERICA, June 6, 2023/EINPresswire. com/– Today, in partnership with...