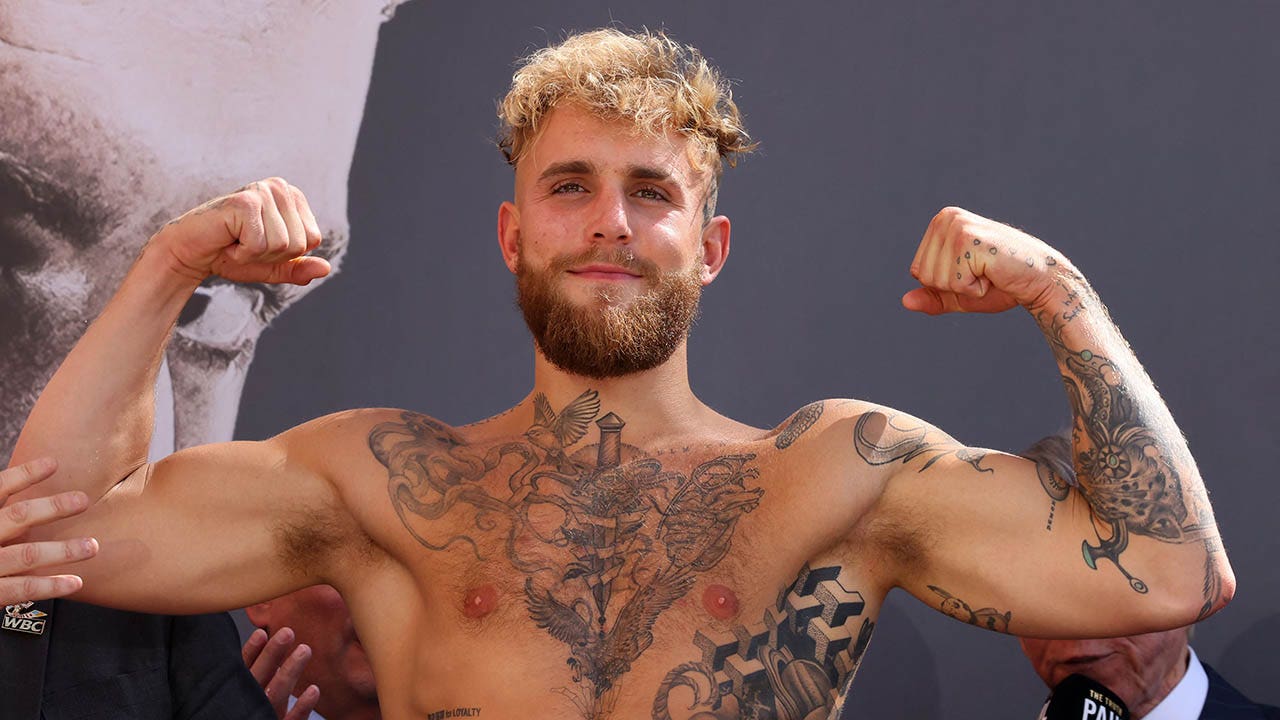 Jake Paul went from boxing Nate Robinson to Nate Diaz.
Robinson was an NBA player. Diaz is one of the most skilled UFC fighters of all time.
It's been a wild ride for Paul, once a Disney and YouTube star.
"You kind of don't have time to process all of it, but then, at the same time, you try to. But it's all moving so fast, and I'm in the thick of it. So it's kind of surreal in, like, I haven't yet grasped all of it. But it is all just pretty crazy, man," Paul told Fox News Digital in a recent interview. "And the fights just keep getting bigger and bigger. 
"The fun part about it for me is when I go out there this Saturday and perform, things are just gonna keep on growing and growing and growing. In this sport, you get what you put in out of it, and that's what I love about it."
It will be Diaz who will be entering the ring for the first time professionally in Dallas Saturday to take on Paul, who will be in his eighth pro fight.
But Diaz is a step above fighters like Robinson, and Paul thinks the UFC legend will be his toughest test yet.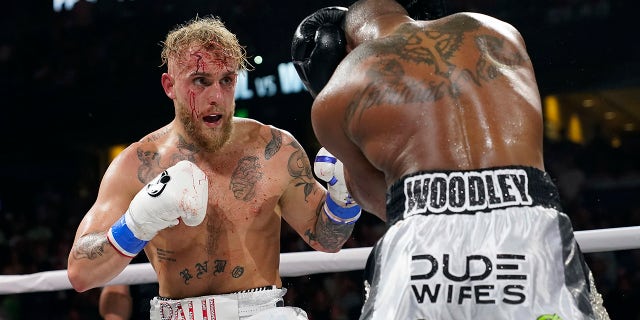 "I think, in terms of being tough and being a warrior, he's No. 1. And that's not gonna be easy to deal with come Saturday night," Paul said. "I know he's not gonna wanna back down. I know he can take a lot of damage, I know he has amazing cardio.
"He's definitely super-high up there, and he's looking sharp on the mitts, on the pads. But we've never seen him box before. So, it'll be interesting in the first couple rounds to see what kind of fighter I'm gonna get. But I'm prepared for anything he brings to the table."
JAKE PAUL TO FIGHT NATE DIAZ IN SUMMER BOXING MATCH
Paul's first two fights were against YouTuber AnEsonGib and Robinson. His last two were against Anderson Silva, perhaps the greatest UFC fighter of all time, and Tommy Fury, the brother of Tyson Fury, who, in Paul's words, "is one of the best pound-for-pound fighters in the world." 
He beat Silva unanimously but lost to Fury via split decision.
Paul often finds himself in a lose-lose situation. With just about every fight he's had, there are plenty of claims of it being rigged.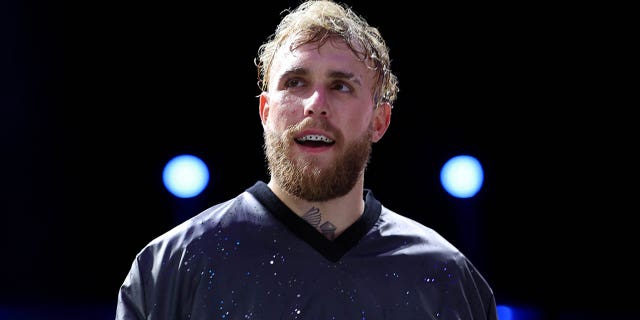 "It kind of sucks, but it's also kind of a compliment. If people can only comprehend what it is that I'm doing by making outlandish claims, then that just shows the magnitude of how crazy it is that I'm accomplishing these things," Paul says. "But I think maybe also losing helps with that narrative, because if it was rigged, then why would I lose? I think that definitely helps people thinking my fights aren't fake anymore.
"There's always gonna be the negative talk no matter what you're doing in life. If you're successful, people are gonna try to bring you back down to feel better about themselves. I'm not worried about it."
JAKE PAUL SAYS HE DID AYAHUASCA WITH AARON RODGERS, PLANS ON DOING DARKNESS RETREAT
But the results are in, and he's had impressive victories.
"What's weird about it, I shouldn't be beating these guys. Mike Tyson has said it. I shouldn't have beat Anderson Silva, I shouldn't be beating Tyron Woodley," said Paul. "It's just crazy what I've been able to accomplish in the 3½ years of boxing. But that's why I know this is what I'm meant to be doing — because of my natural ability and my natural gift for it."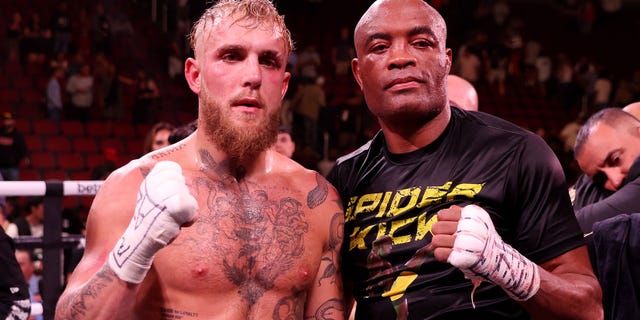 Now, he's going for another victory, which may be his most impressive if he gets it done. And he's confident he will.
"Sixth-round knockout," Paul predicted.
The two will trade blows at American Airlines Arena in Dallas.

here
Must See
Colorado Buffaloes star Travis Hunter and Colorado State safety Henry Blackburn appeared to bury...

The NBA has a new Big Three. No, Damian Lillard isn't joining forces with...

Max Homa returned from a scouting trip to the site of this week's Ryder...