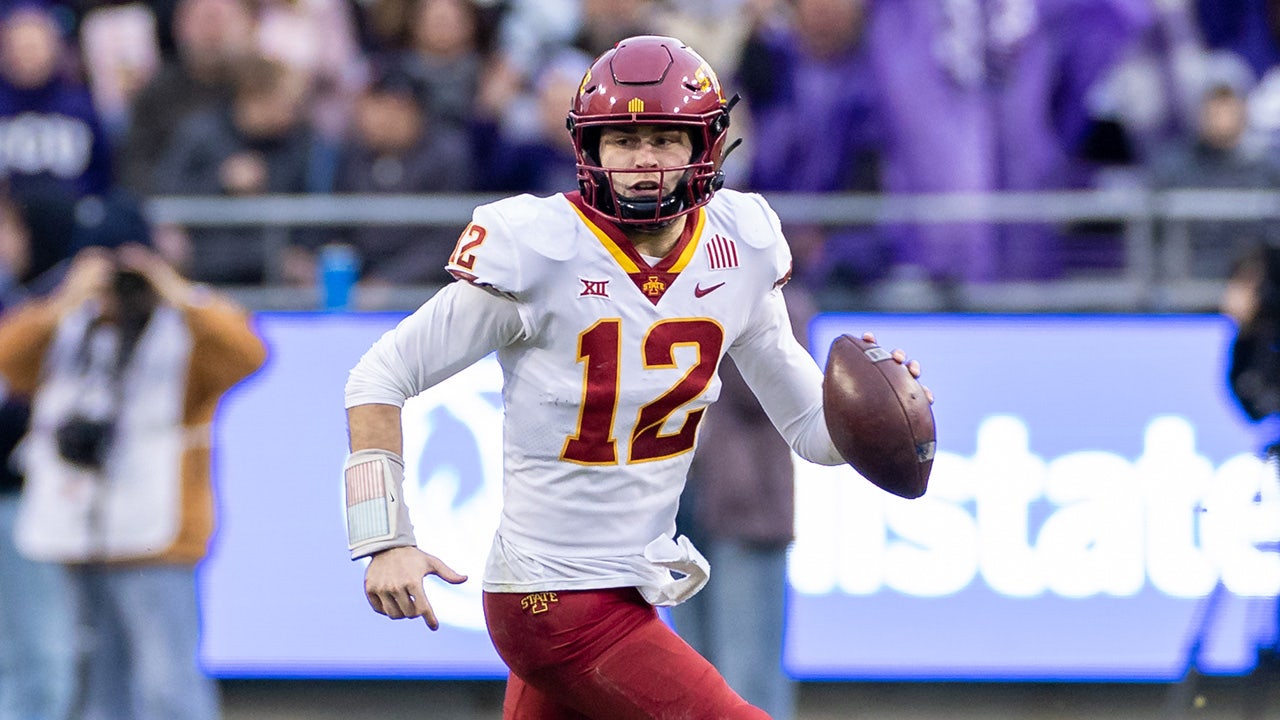 Iowa State Cyclones starting quarterback Hunter Dekkers is accused of placing bets on 26 Iowa State sporting events, including a 2021 football game against Oklahoma State when he was the backup quarterback as a sophomore.
A criminal complaint filed against Dekkers by the Story County Attorney's Office charges him with "tampering with records related to the Iowa Division of Criminal Investigation's probe into sports gambling," per the Des Moines Register.
The complaint was filed in Iowa District Court and adds that Dekkers allegedly used a DraftKings account to make mobile or online sports bets that totaled "over $2,799."
Dekkers could be permanently banned from NCAA eligibility if found guilty of the accusations. Rules strictly prohibit student-athletes from wagering on other sports at their own schools, let alone their own games. 
"We are in the process of gathering information and will have no further comment at this time," said Iowa State University senior associate athletic director Nick Joos.
IOWA STATE FOOTBALL PLAYER ARRESTED ON RAPE CHARGE AFTER ALLEGEDLY ATTACKING INJURED WOMAN: REPORTS
This probe into Iowa State goes beyond Dekkers' involvement. Two other current athletes at the university are charged with tampering with records.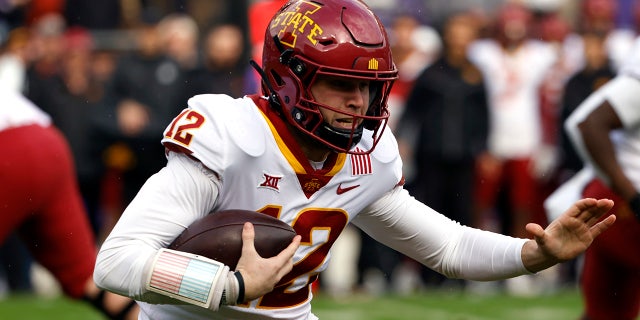 Sophomore wrestler Paniro Johnson and sophomore offensive lineman Dodge Sauser have also been accused of betting on Iowa State sporting events, the latter allegedly placing 12 wagers on Cyclones football games, including games against West Virginia, Oklahoma State, Texas Tech and Ohio last year, the Des Moines Register reported.
The complaint says Sauser's wagers on his DraftKings account total $3,075. 
Johnson, a Big 12 champion wrestler last season, allegedly wagered $45,640 on an estimated 1,283 bets, including 25 Iowa State events. 
The investigation also links to an NFL suspension. Former Cyclones defensive lineman Eyioma Uwazurike was suspended indefinitely for betting on the Denver Broncos, his own team, 32 times, including bets on teammates. 
Authorities also claim Uwazurike, who is also being charged with tampering with records, bet on two games he played in during the 2021 season.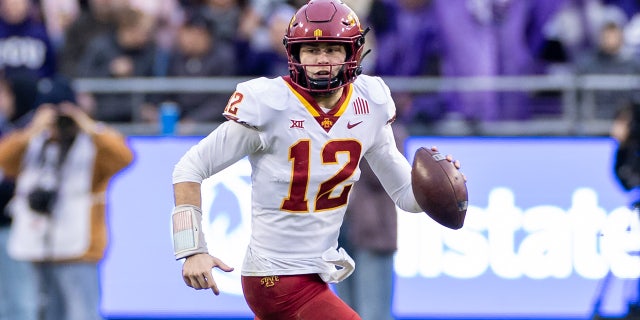 Though these are charges, it is customary for NCAA athletic departments at all levels to hold student-athletes out of competition if there are allegations that could make them ineligible to participate in sporting events if found guilty.
Dekkers' availability to start the Cyclones season becomes the biggest question for the team.
"No matter what we're doing, I'm not going to jeopardize the team," head football coach Matt Campbell said in July when discussing players involved in the investigation, per the Register. "What we'll do is what's in the best interest of the team."
Dekkers started all 12 of the Cyclones' games last season, throwing for 3,044 yards, 19 touchdowns and 14 interceptions. It was his first year as a starter, and he was expected to start again this season. 

here
Must See
Michigan State University announced Wednesday that football coach Mel Tucker has officially been fired...

The trade that everyone has been talking about all summer finally happened. Damian Lillard...

Calgary Flames assistant general manager Chris Snow, who was diagnosed in 2019 with amyotrophic...