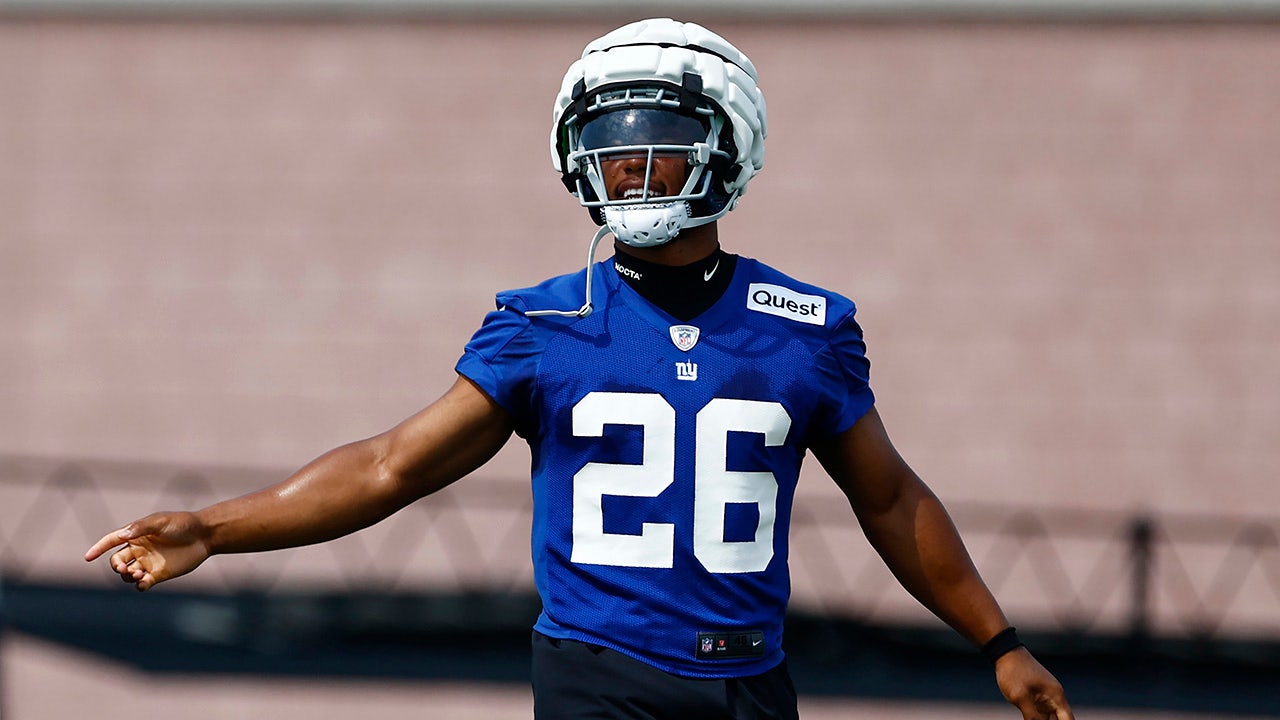 Saquon Barkley's contract situation with the New York Giants was all figured out when training camp began, and he's been in East Rutherford putting in work with the rest of his teammates. 
He's also being a man of the people, as one fan got his autograph wish on a sign that had a desperate plea written across it. 
The spectator, dressed in a Barkley jersey, had a giant sign made that read, "Saquon my ex will take me back if you sign this."
Barkley saw it from the field, and after his practice day was over, he wanted to help the young man out. 
"Could you just write, 'To Sydney,' and sign right here please?" the fan was heard asking Barkley. He obliged with a big smile across his face, even signing the fan's jersey as well, before running back to the field. 
BROWNS' NICK CHUBB ON RUNNING BACKS' FREE-AGENT MARKET: 'WE'RE KIND OF HANDCUFFED WITH THE SITUATION'
It was recently when Giants fans were at odds about Barkley, given that his contract negotiations with the franchise hadn't been going smoothly. Fans weren't sure how to feel about the situation, creating debates all over social media. 
But while Barkley didn't get the long-term extension he wanted, the Giants quickly figured out how to sweeten his $10.1 million franchise tag for the 2023 season with incentives that had him sign the dotted line and report to training camp on day one.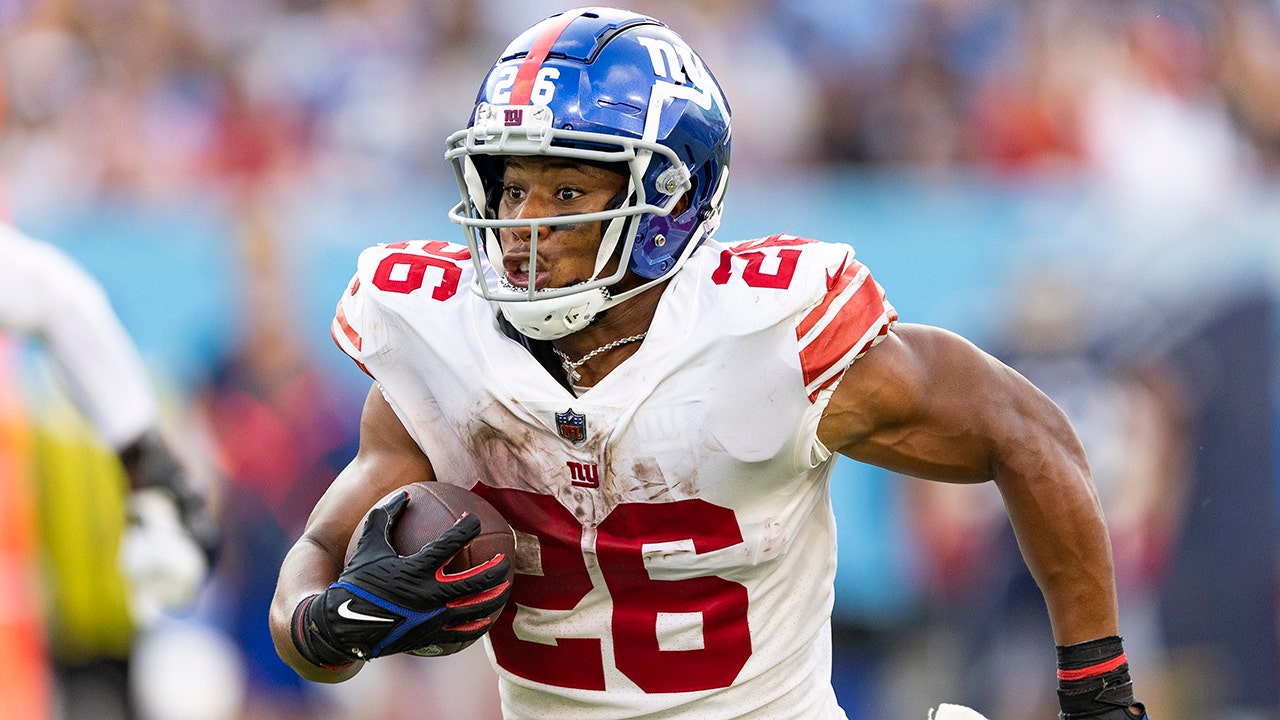 And as he's been seen doing since he was drafted No. 2 overall out of Penn State, Barkley has interacted with fans, and he is even trying to play matchmaker in the process. 
The Giants are expected to rely heavily on Barkley's abilities on offense this season, but this one fan is leaning on him some more to get his relationship back on track.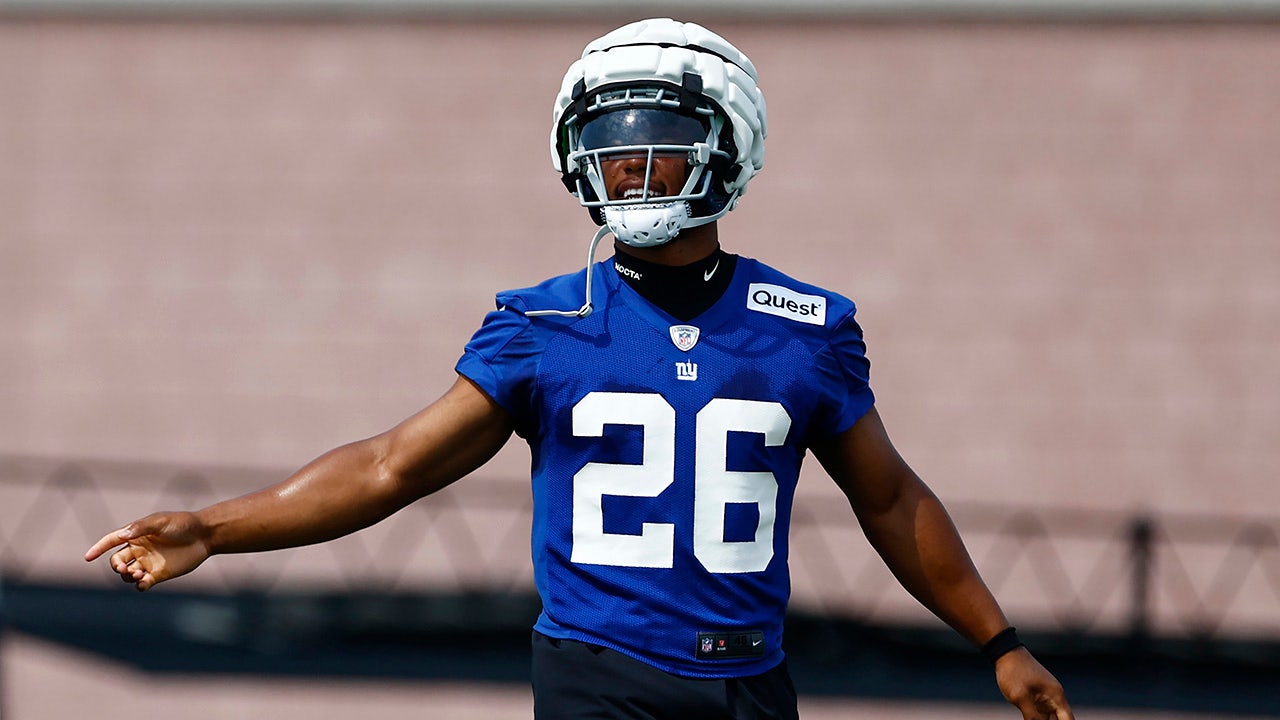 Sydney, wherever you are, it's your move. 

here
Must See
Unified Brainz is resolute in presenting and celebrating the exemplary careers of some of...

Miami Heat star Jimmy Butler made another interesting impression at media day on Monday...

Four of the five starters for the Suns are set. Who joins them is...