More names have surfaced in the Iowa sports gambling probe, which involves both the University of Iowa and Iowa State University student-athletes. 
The high-profile players are Iowa State starting quarterback Hunter Dekkers and ex-Hawkeyes basketball player Ahron Ulis. 
But Johnson County online court records have Iowa baseball player Gehrig Christensen and Iowa kicker Aaron Blom also facing charges of tampering with records relation to the Iowa Criminal Division investigation into sports gambling. 
Dekkers was among the group of student-athletes that were charged with the same tampering with records in Story County, which also includes Cyclones football player Dodge Sauser, wrestler Paniro Johnson and former football player Eyioma Uwazurike, who was suspended indefinitely from the NFL after placing wagers on his Denver Broncos squad during his rookie season in 2022. 
"Since becoming aware of potential NCAA eligibility issues related to sports wagering by several of our student-athletes in May, Iowa State University has been actively working to address these issues with the involved student-athletes," Iowa State Director of Athletics Jamie Pollard said in a statement to Fox News Digital. "This process is ongoing and will take time before being completely resolved. 
"Iowa State cannot comment on any student-athletes' circumstance or eligibility status. We will, however, continue to support our student-athletes as our compliance staff works with the NCAA to sort out questions surrounding their future eligibility for intercollegiate athletics competition.
IOWA STATE QUARTERBACK HUNTER DEKKERS AMONG CYCLONES ACCUSED OF BETTING ON SCHOOL SPORTING EVENTS
"Iowa State Athletics educates its student-athletes, coaches and staff on NCAA rules and State of Iowa law surrounding sports wagering and will continue to emphasize the importance of understanding and adhering to these regulations moving forward."
The criminal complaint, filed in Iowa District Court, alleges Dekkers used a DraftKings account to make mobile or online sports bets that totaled "over $2,799." One of those wagers was on a 2021 football game against Oklahoma State when he was the Cyclones' backup quarterback. 
Dekkers, like the rest of the players who are currently in college, could be permanently banned from NCAA eligibility if found guilty of the accusations. Rules strictly prohibit student-athletes from wagering on other sports at their own schools, let alone their own games.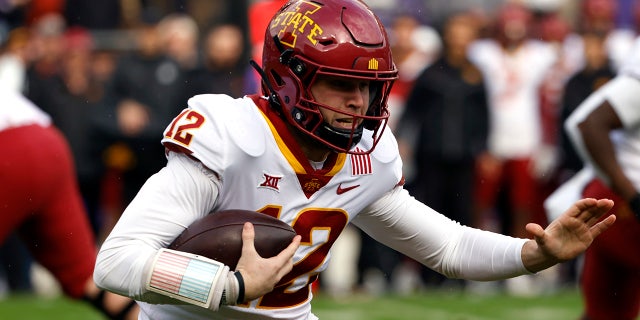 Ulis, who transferred to Nebraska after starting 27 games for the Hawkeyes last season, is accused of using a FanDuel account set up under his brother, his complaint states. He was not 21 years old when he was gambling, which is against Iowa's gambling laws. His alleged bets, made between February 2021 to December 2022, totaled $34,800 with at least one placed on an Iowa sporting event. 
As for Christensen, he is alleged to using a DraftKings account on his phone that totaled $2,400 over 559 wagers from last November to February. 23 of those wagers were allegedly on Iowa sporting events. 
Blom's alleged total wagers reached over $4,400 on his DraftKings account between January 2021 and February 2022, where he, like Ulis, was underage using an account under his mother's name. Eight of his wagers were allegedly on Iowa sporting events, one of which being the 2021 football game between Iowa and Iowa State.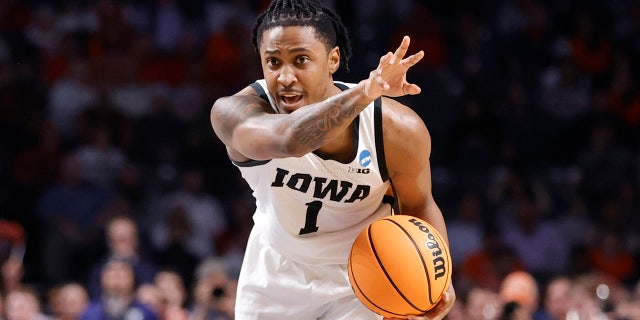 Though these are charges, it is customary for NCAA athletic departments at all levels to hold student-athletes out of competition if there are allegations that could make them ineligible to participate in sporting events if found guilty.

here
Must See
Michigan State University announced Wednesday that football coach Mel Tucker has officially been fired...

The trade that everyone has been talking about all summer finally happened. Damian Lillard...

Calgary Flames assistant general manager Chris Snow, who was diagnosed in 2019 with amyotrophic...