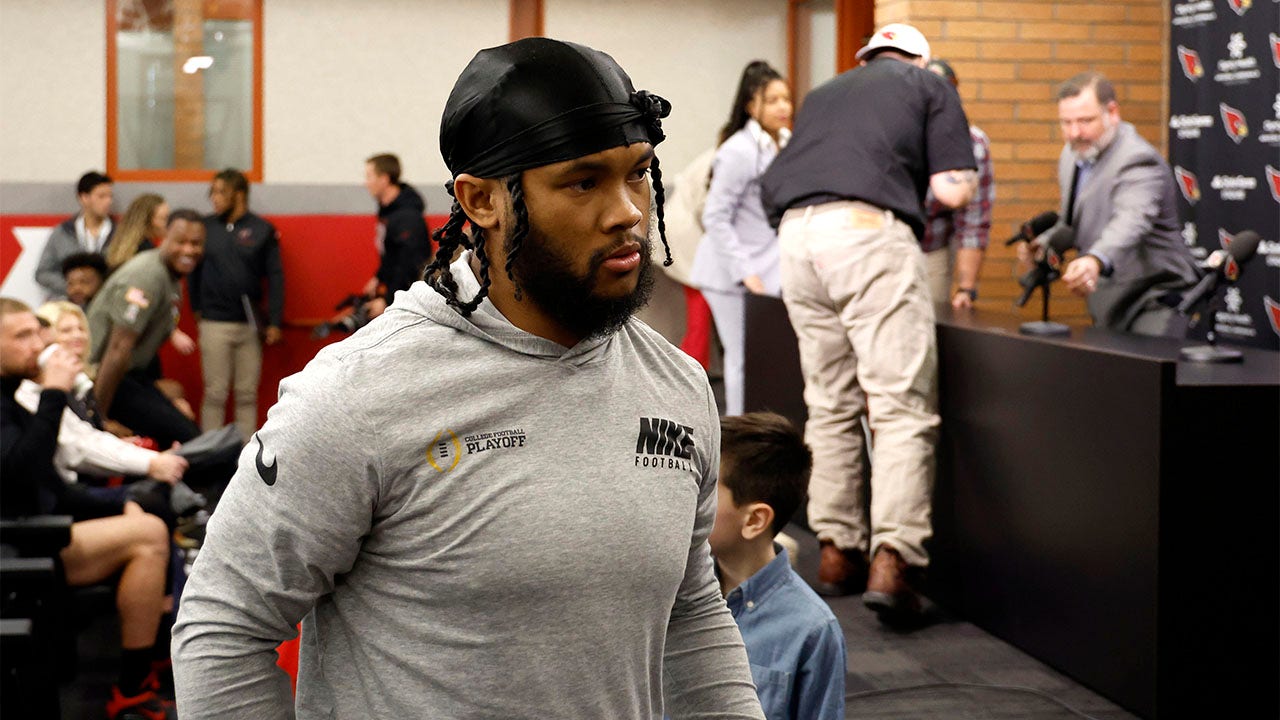 The Arizona Cardinals are coming off a disappointing 4-13 season. The lackluster campaign resulted in the dismissal of head coach Kliff Kingsbury.
The team's longtime general manager, Steve Keim, who took an indefinite health-related absence late in the season, decided to step away to focus on his health, the club announced in January.
Two-time Pro Bowl quarterback Kyler Murray threw for 2,368 yards over 11 games in 2022, but he was sidelined with an injury for the final six games of the regular season. Murray faces a considerable amount of criticism as he enters the 2023 campaign, but the quarterback recently revealed he will go into this year with a different mindset.
"I'm going to be coachable, and I'm going to do it to the best of my ability, but if the s–t ain't working, at some point we all have to look in the mirror," Murray said via the Cardinals website.
But Keim did not seem to approve of the phrasing of Murray's recent remarks.
CARDINALS' KYLER MURRAY SHRUGS OFF LOW PLACEMENT IN QUARTERBACK RANKINGS: 'I LOVE IT'
"I think in terms of quarterbacks, what he said, you don't love it just because of the standpoint when he added the word 'but' in, generally behind a positive, the word 'but' does not end in a positive light," Keim said during a recent appearance on "The Herd with Colin Cowherd."
Keim added that as the quarterback and the team's highest-paid player, Murray should be expected to take responsibility for the Cardinals' recent failures.
"I certainly didn't want to hear that nor do fans want to hear a guy who's making $46.1 million a year blame anybody but himself. I'm not saying that he's a guy that blames people, yet at the same time, when you get that bag of cash, everybody expects you to take it on your shoulders."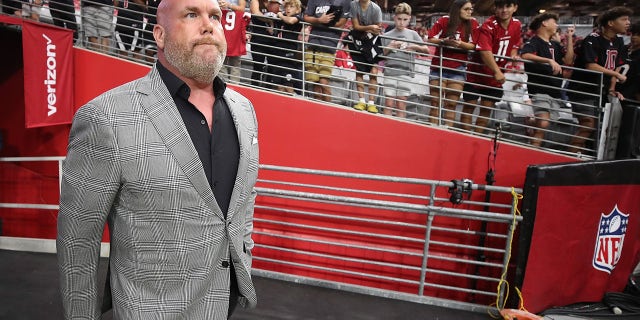 Murray appeared to be unhappy with his contract last year and wiped his social media page of all Cardinals-related references.
The team eventually awarded him with a massive five-year contract in July 2022. Murray's work ethic become a topic of conversation shortly after the contract was announced after the team placed an "independent study" clause in the deal.
The Cardinals eventually removed the clause from the $230.5 million extension after the controversial stipulation prompted Murray to call criticism of his work ethic "disrespectful."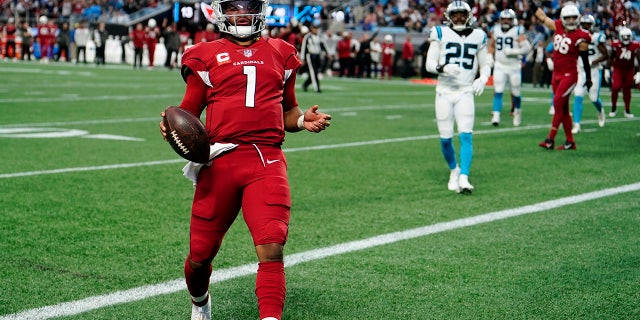 Once the season kicked off, speculation mounted over the alleged dispute between Murray and Kingsbury.
The Cardinals hired general manager Monti Ossenfort and head coach Jonathan Gannon to lead their football operations department. Murray recently spoke out about how he believes "good will come out of what happened" during the 2022 season.
Murray has a career record of 25-31-1 over his 57 appearances.
But Keim says Murray will be under pressure to have a bounce-back season once he is healthy enough to take the field in 2023.
"This is a big year. I would have actually had Kyler in my top five for guys under pressure," Keim said. "He's coming off the injury. He's got to prove himself. What happens, as what people forecast, which they have the No. 1 pick, they're in a real predicament."

here
Must See
Michigan State University announced Wednesday that football coach Mel Tucker has officially been fired...

The trade that everyone has been talking about all summer finally happened. Damian Lillard...

Calgary Flames assistant general manager Chris Snow, who was diagnosed in 2019 with amyotrophic...