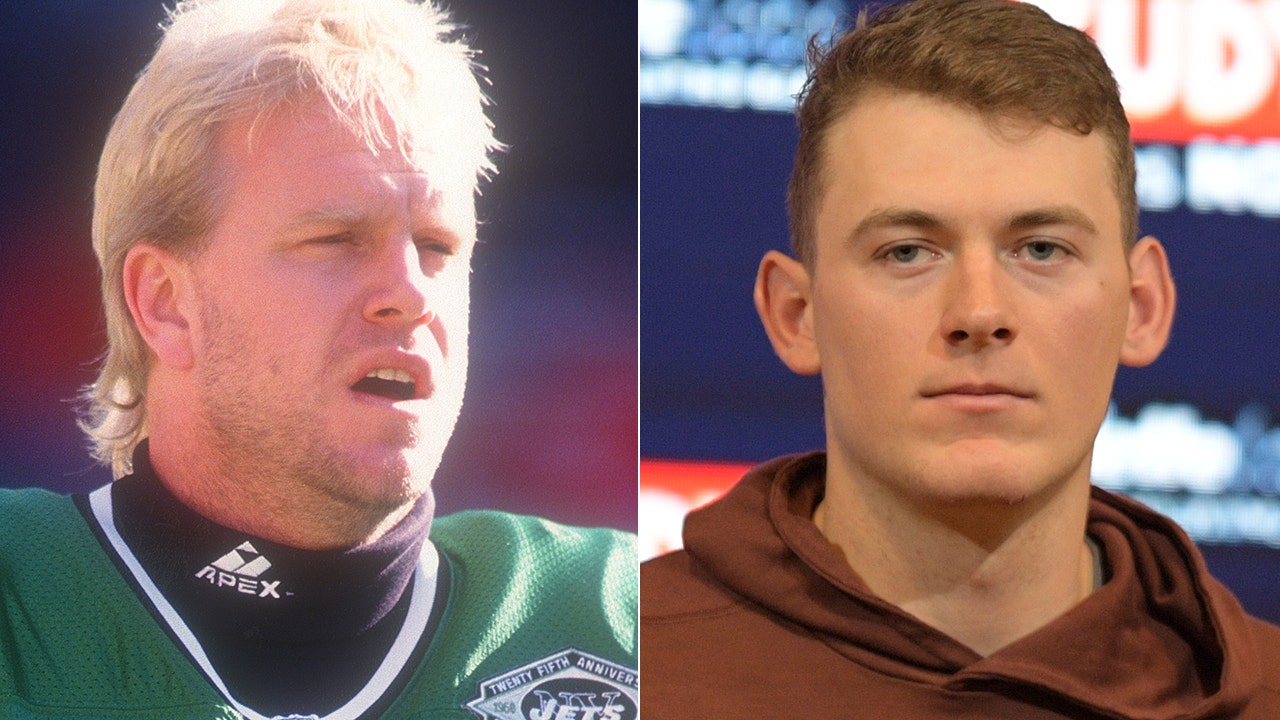 It may not have been a pretty season but the New England Patriots are on the brink of making the playoffs behind a rock-solid defense and second-year quarterback Mac Jones.
Jones' play has been far from outstanding. 
He missed some games due to injury and has only managed to pass for 2,753 yards and 11 touchdowns in 13 games. He's only thrown for more than 300 yards in a game twice this season.
For former NFL star Boomer Esiason, Jones' body language is an issue. The one-time NFL MVP appeared on "The Greg Hill Show" on WEEI radio Monday and ripped the former Alabama standout.
"Here's the thing that I really dislike about Mac Jones if you want to get to the root of it," Esiason said. "His body language, his facial expressions, his gyrations on the field p—s me off. There's a d—–ness to them. I don't know how to explain it.
Esiason then compared Jones to seven-time Super Bowl champion Tom Brady and how the Tampa Bay Buccaneers quarterback "could be d—chey too at times" but backs it all up with his performance on the field.
SAQUON BARKLEY HEAPS PRAISE ON DANIEL JONES AS GIANTS CLINCH PLAYOFF BERTH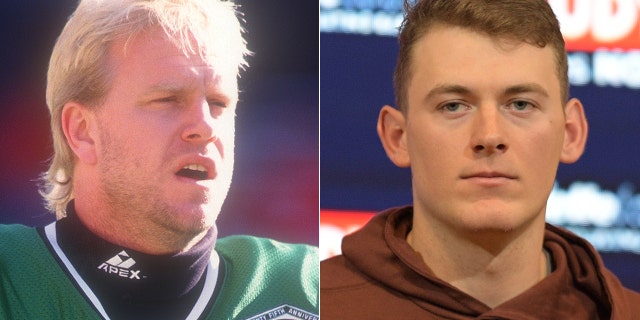 "So, all I'm saying is that, I don't necessarily know that he's earned the right to act the way that he does at times, like frustrated, looking at the coaches and screaming and yelling, putting his hands to his head," Esiason added. "Body language for a quarterback is so important. And I hate when quarterbacks sulk on the sideline; they have to be above all of that. They have to have the backbone. They have to have the leadership bone. They have to be able to look guys in the face and know what they're doing. Don't come off with your hands in the air."
WARNING: EXPLICIT LANGUAGE
Jones guided the Patriots to the playoffs last season after winning the starting quarterback role from Cam Newton in 2021.
In 30 games, Jones has 6,554 yards, 33 touchdowns and 21 interceptions with a 66.5 completion rate. He was a Pro Bowler in 2021 – no other running back, wide receiver or tight end made it nor did they make it in 2022.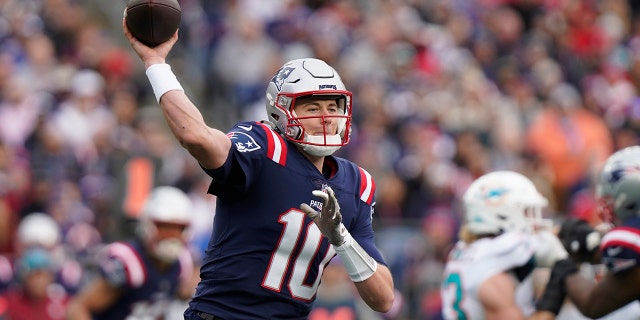 Esiason was a four-time Pro Bowler and had weapons around him like Ickey Woods, Cris Collinsworth and Eddie Brown along with Hall of Famer Anthony Munoz blocking for him. Jones doesn't have that around him on offense yet. 

here
Must See
SAN DIEGO — What once appeared to be the apex of the history of...

Free agent quarterback Lamar Jackson continues looking for a place to play, and the...

Many thought that South Carolina winning the national championship this year was a forgone...