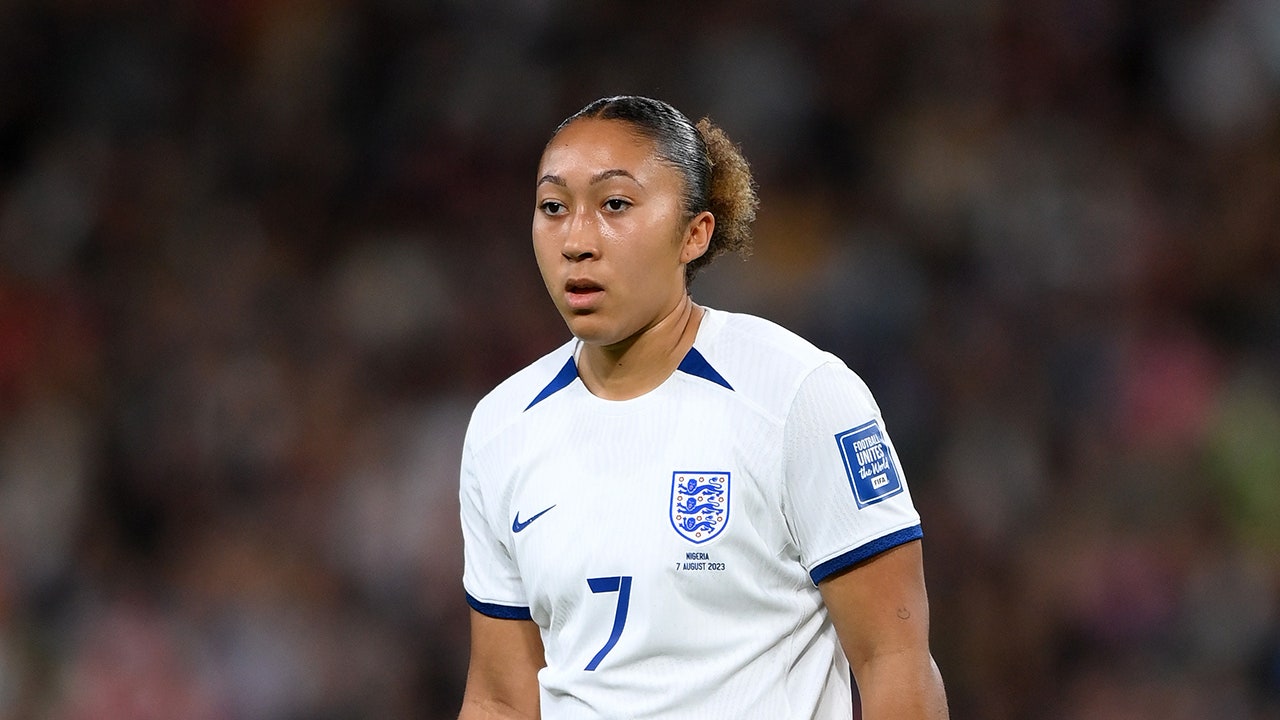 England star women's soccer player Lauren James was issued a red card for stepping on a Nigerian player during the round of 16 match in the 2023 Women's World Cup on Monday. 
The Chelsea forward received a straight red card after review by referees, who clearly saw that she purposely stepped on the backside of Nigeria's Michelle Alozie while she was on the ground. 
James and Alozie collided going for the ball, which led to the incident. 
James was initially issued a yellow card by Honduran referee Melissa Borjas. However, after VAR review, she pulled that card and issued the straight red, as James walked off the pitch in disappointment. 
USWNT COACH VLATKO ANDONOVSKI: 'WE DESERVED TO WIN THIS GAME'
James had scored three goals in England's first three matches, so her ejection from the match, as well as being a woman down for the rest of it, was a big blow for the Lionesses. 
But it came 87 minutes into 90-minute match (of course, extra time was involved in both halves). This match, though, was scoreless with England being the favorite to move on to the quarterfinals.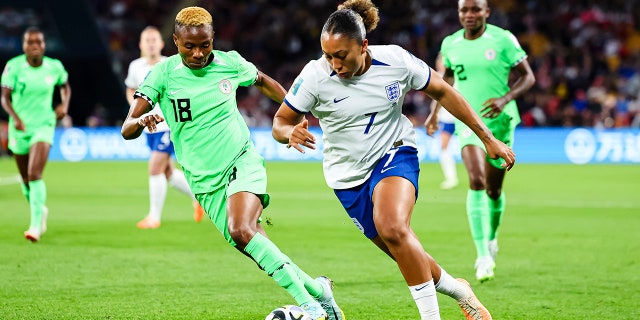 Nigeria was at an advantage, then, with the extra player on the pitch for overtime. They weren't able to capitalize, however, as England fought hard to keep the score tied with penalty kicks being the decider for who moves on and who goes home. 
England ended up winning, defeating Nigeria 4-2 in penalty kicks to avoid the upset. Nigeria would've been the first African team ever to win in the knockout stage of a Women's World Cup.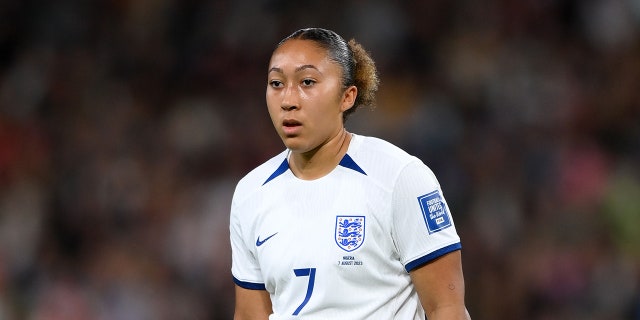 While England may be moving on, their star player is going to be suspended for her actions, as the Lionesses won't have her available for their match with either Jamaica or Colombia in the quarterfinals.

here
Must See
Max Homa returned from a scouting trip to the site of this week's Ryder...

The Houston Astros got a major boost in their American League Wild Card hopes...

Nothing is at stake — no prize money, individual titles or world ranking points...