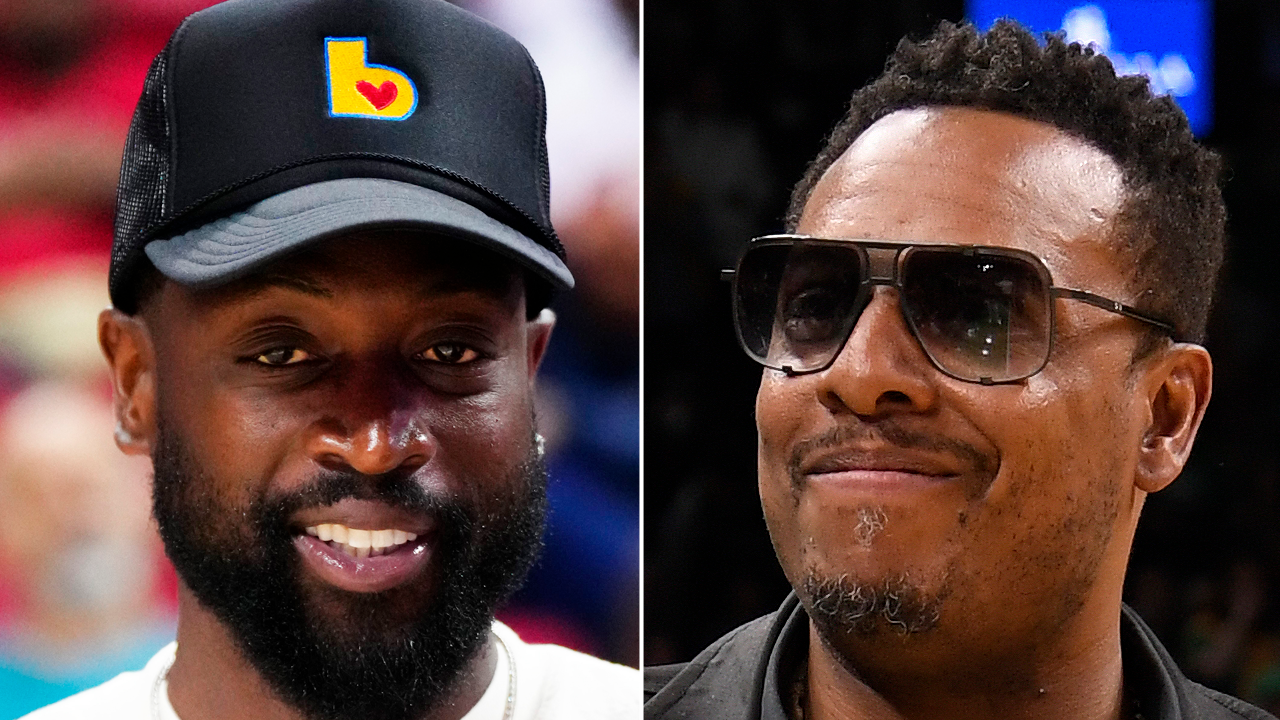 Boston Celtics great Paul Pierce has long been comparing himself and his career to Dwyane Wade, who became a legend with the Miami Heat. 
Wade has finally weighed in. 
Wade has kept his mouth and social media fingers silent while Pierce has given his opinions, including one that Pierce would've won if he had LeBron James and Chris Bosh as teammates. 
During an appearance on the Dan Le Batard Show with Stugotz, Wade said his piece, but it was more about taking the high road for him. 
"Rent is expensive in America, and I'm living rent-free. Let him keep going. I like living rent-free," Wade said. 
Wade added that "it's documented" about his career accomplishments, both team and individual, so there's no need to back himself up to Pierce. 
PAUL PIERCE TALKS RACY VIDEO THAT LED TO ESPN DISMISSAL: 'WE ALL MAKE SOME MISTAKES'
Pierce has criticized Wade for teaming up with James, Bosh and others after the Celtics developed their own "Big Three" of Pierce, Ray Allen and Kevin Garnett. 
Wade won it all with the Heat in 2006, beating the Dallas Mavericks in six games. But the Celtics' trio of all-stars took down the Los Angeles Lakers in 2010 for their first NBA title since 1986. 
The Heat weren't relevant that year, going 15-67 despite Wade averaging 24.6 points a night. 
"I was like, 'Never again. You won't get me like this again,'" Wade said.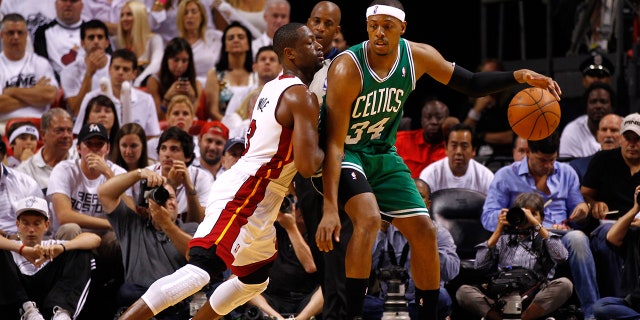 "I got tired of that. LeBron got tired of that I'm sure [in Cleveland]. That's why we decided to get together. When you're coming off the court and you have four, five, six dudes leaving, and the coach looking at you, calling all your moves and plays out, leaving guys open, you don't want to do that as a great player."
James and Bosh went to South Beach before the 2010-11 season, and winning came immediately. They were Eastern Conference champions, though they fell in the NBA Finals to the Dallas Mavericks. 
MICHAEL BEASLEY ADVOCATES FOR MENTAL HEALTH, COMMENDS 2 ALL-STARS FOR SPEAKING UP
The Heat won back-to-back titles in 2012 and 2013 before falling to the San Antonio Spurs in 2014 after winning the East for the fourth straight year. 
"I went and got my Avengers and came into the league with my Avengers," Wade said. "And everybody mad that I was able to play with different guys."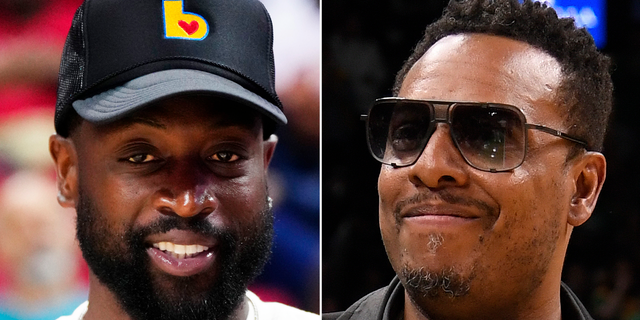 Wade is considered one of the best shooting guards in NBA history and is likely headed to the Naismith Memorial Basketball Hall of Fame, where Pierce has already been enshrined. 

here
Must See
After a 3-0 start to the season that took over the conversation in the...

For the second week in a row, Deion Sanders and the Colorado Buffaloes enter...

Buffalo Bills safety Damar Hamlin is expected to be active for the first time...