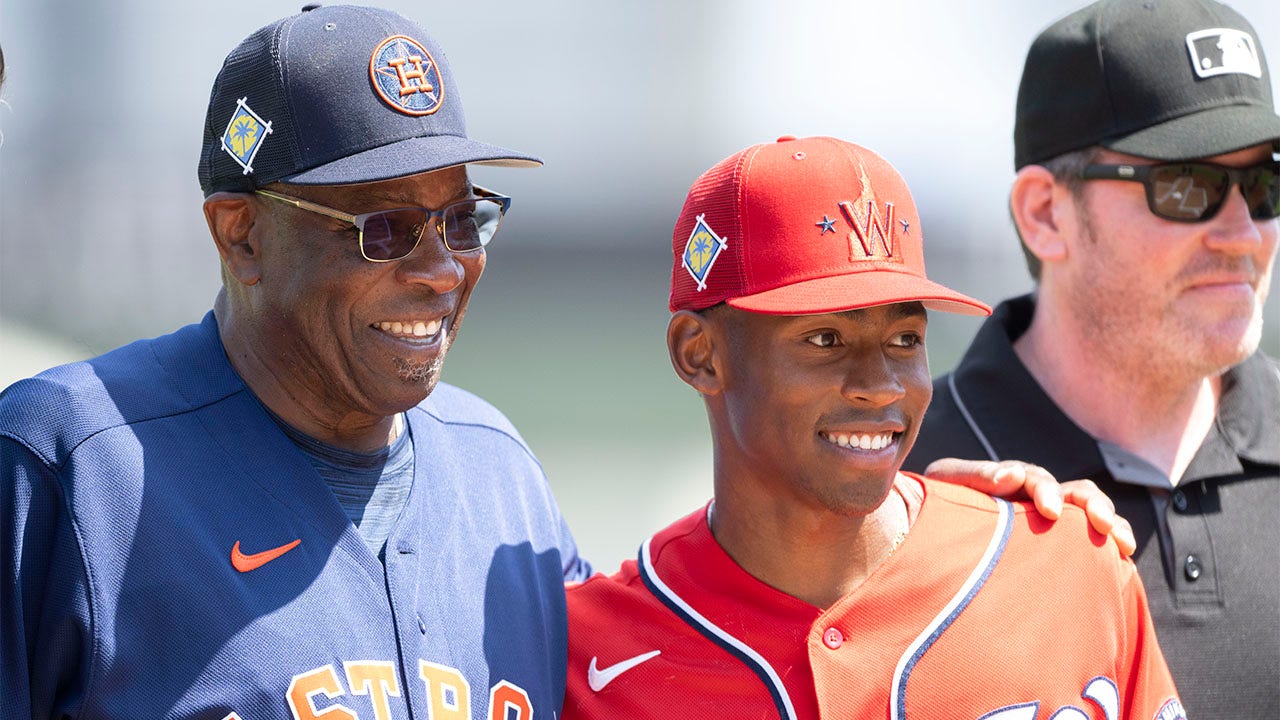 Houston Astros manager Dusty Baker has coached in Major League Baseball since 1995. 
Baker has just about seen it all in that time, including winning his first World Series last season in Houston after failing to win a ring in his two previous appearances as a manager. 
And now he gets to coach against his son. 
HOW ZOOM WILL HELP MLB UMPIRES MAKE REPLAY CALLS IN 2023 SEASON
On Friday, Darren Baker, a minor leaguer in the Washington Nationals' organization, hit a game-tying grand slam in the ninth inning against his father's team, and the Nats went on to win 11-7 in a spring training game. 
The 24-year-old is not known for his power, hitting just three home runs in his professional career before Friday's grand slam. 
"I knew he was going to make contact," Dusty Baker said, according to MLB.com, "because he doesn't strike out. But when the ball went up, I was just hoping it would be a sacrifice fly and be happy with that. He'd get the RBI, and we'd get the win. But he hit it pretty good. He had a couple good at-bats. I didn't know whether to be a proud papa or an angry papa."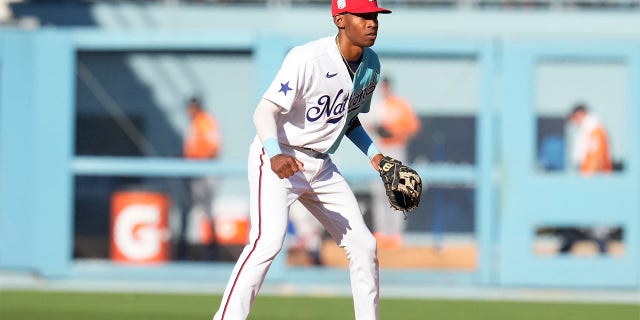 Darren, who finished last season in Double-A, also singled in the eighth inning. 
"It was unbelievable," Darren said. "I don't know when I've been mobbed like that in the dugout. Jeter [Downs] was yelling at me. He was in front of me at second base. I don't know, it was just like an out-of-body type of experience."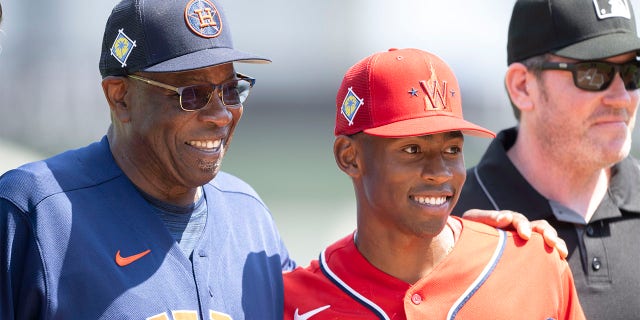 It's not the first time the father and son have squared off, and the two exchanged lineup cards before Friday's game. 
"He thought he was going to play today," said Dusty. "But he didn't know when he was going to get in. [Nationals coach Tim] Bogar gave me the wave, and then my son gave me the wave that he was taking the lineup card out."

here
Must See
Jack Nicklaus likes that golf is finally coming together globally instead of remaining pitted...

After the Heat secured a Game 2 victory over the Nuggets on Sunday night,...

WASHINGTON, DC, UNITED STATES OF AMERICA, June 6, 2023/EINPresswire. com/– Today, in partnership with...