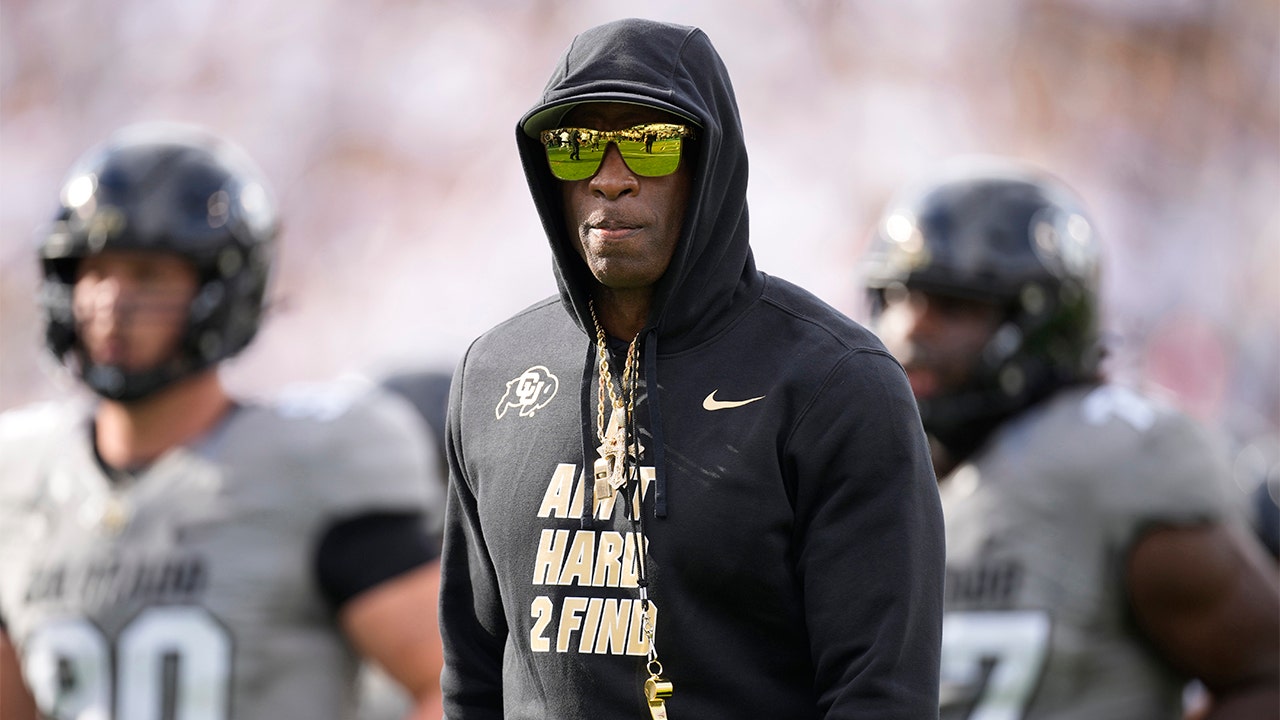 For the second week in a row, Deion Sanders and the Colorado Buffaloes enter halftime facing a large deficit. 
One week after falling behind 35-0 to the Oregon Ducks after 30 minutes of play, Colorado is down 34-14 to the No. 8 USC Trojans. 
Reigning Heisman Trophy winner Caleb Williams easily picked apart the Colorado defense in the first half, completing 17 of 20 passes for 260 yards and four touchdowns. 
LARGE NFL CONTINGENT IN BOULDER AS CALEB WILLIAMS AND NO. 8 USC TAKE ON SHEDEUR SANDERS, COLORADO
The Trojans scored touchdowns on five of their first seven possessions in the first half while the Colorado offense missed a field goal and Sheduer Sanders threw an interception in the first quarter. 
Colorado finally got on the board early in the second quarter when Sanders connected with wide receiver Jimmy Horn Jr. for a 30-yard score.  
The Buffaloes had a chance to make it a game after getting a stop on USC's possession after the score, but the Trojans forced a punt, which was blocked by the USC defense.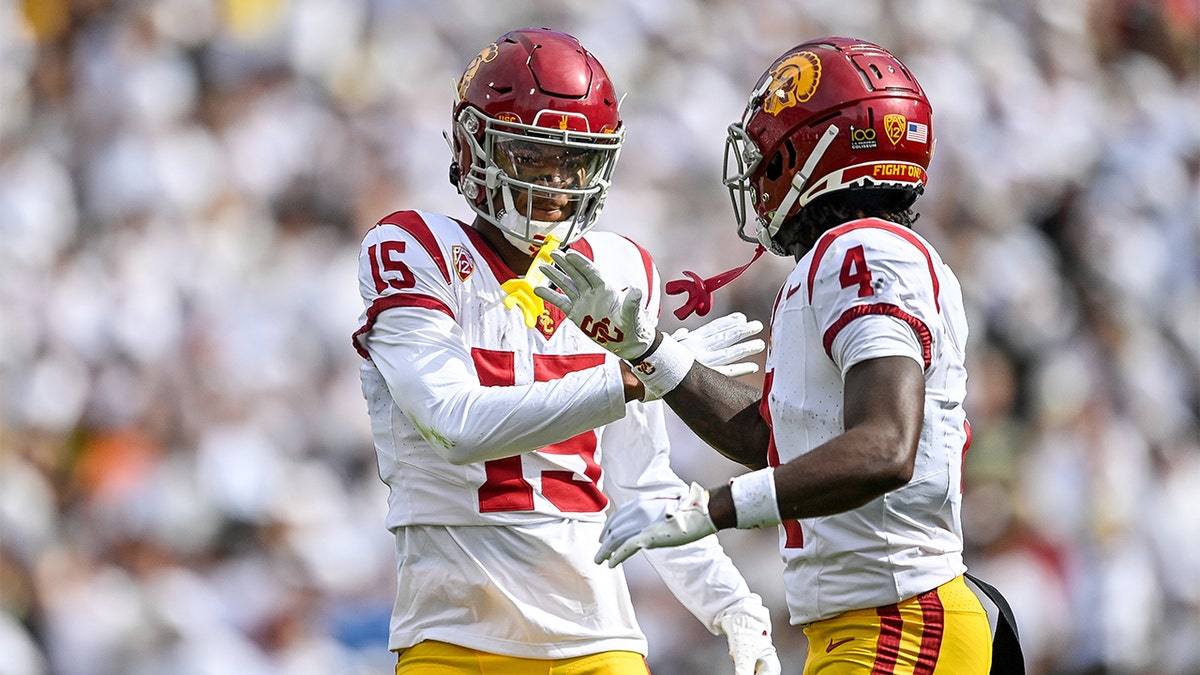 Williams connected with Mario Williams for a 24-yard touchdown two plays later. 
Colorado will get the ball to start the second half after Sanders scampered for a 25-yard touchdown late in the second quarter to cut the deficit to 20.
The Colorado defense is without two of its best players. Two-way star Travis Hunter continues to recover after taking a late hit against Colorado State, and safety Shilo Sanders is out with a kidney injury. 
The Colorado defense had allowed the most points and yards per game in the Pac-12 entering Week 5.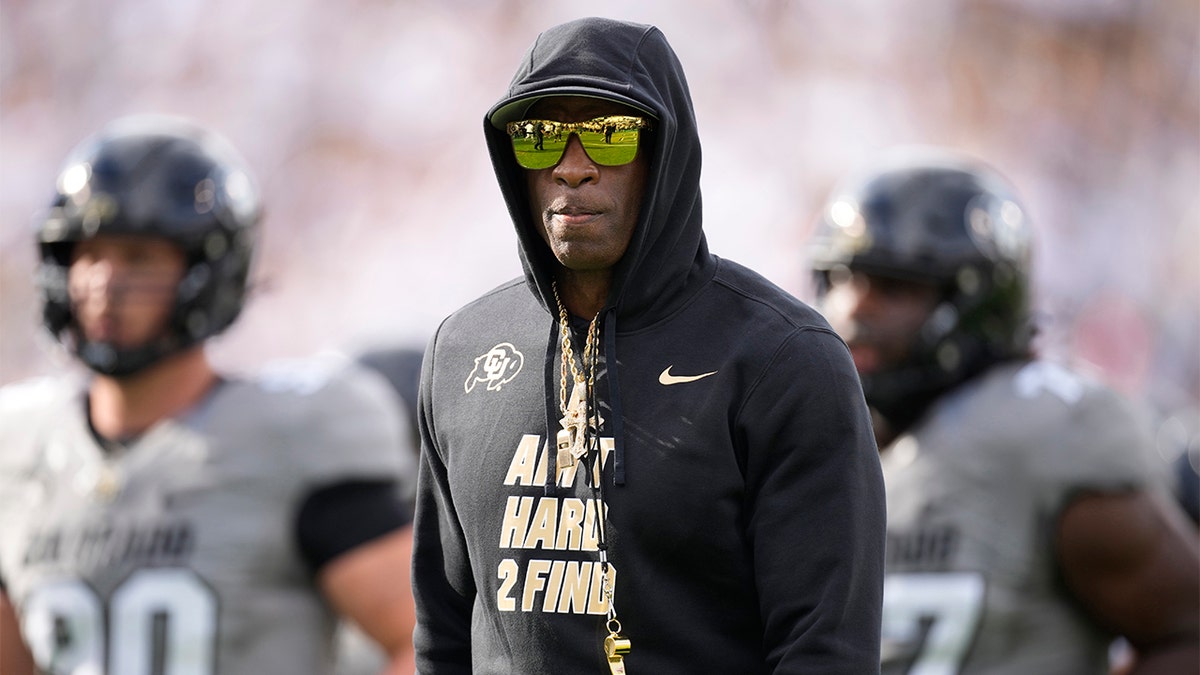 USC's offense leads the country in points per game (55) and is third in the nation in yards per game (569.3). 
Williams has started the year right where he left off, throwing for 1,200 yards, 15 touchdowns and zero interceptions in USC's 4-0 start to the season. 

here
Must See
Oklahoma City Thunder guard Josh Giddey is being investigated by law enforcement in California...

Iowa Hawkeyes quarterback Cade McNamara is in a unique position to help his team...

There simply is nothing better than college football. If there was ever a doubt...