Buffalo Bills players were given an update on their teammate's condition on Wednesday following Damar Hamlin's cardiac arrest against the Cincinnati Bengals Monday night. 
Mario Hamlin, Damar's father, addressed the entire team on Wednesday, telling Hamlin's teammates that the second-year pro was "making progress" after collapsing to the turf during the first quarter of "Monday Night Football."
"Damar Hamlin's father, Mario Hamlin, addressed the entire Bills team on a zoom call Wednesday to personally update everyone in attendance on his son, per source," ESPN reported Thursday morning. "Mario Hamlin informed the Bills that Damar was making progress and, in the words of one source, 'the team needed it.'"
BIDEN DOESN'T BELIEVE NFL IS GETTING TOO DANGEROUS: 'DON'T KNOW HOW YOU AVOID IT'
The news followed Buffalo's update on Wednesday afternoon that Hamlin remains in critical condition after showing "signs of improvement noted yesterday and overnight."
The game between the Bills and the Bengals was suspended with 5:58 remaining in the first quarter and the Bengals leading, 7-3.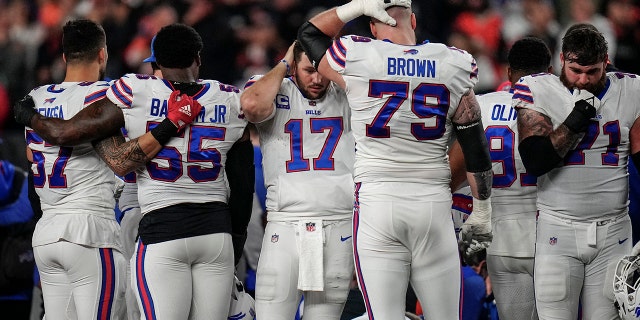 Players from both teams gathered around Hamlin as CPR was administered to the second-year pro before an ambulance rushed him to the hospital.
On Tuesday, the NFL announced that the game "will not be resumed this week" and that no decision has been made about its possible resumption at a later date. 
The Bills have not practiced since the terrifying events on Monday, holding a walkthrough on Wednesday.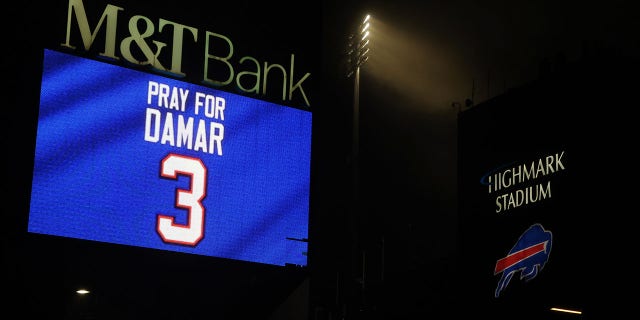 Buffalo is expected to practice on Thursday, according to the NFL Network. 
The Bills are scheduled to play the New England Patriots on Sunday, the final weekend of the NFL's regular season. 

here
Must See
INDIAN WELLS, Calif. — The sun was setting in the desert, and dark clouds...

Spring training has given players, coaches and fans a look at new rules that...

NFL free agency had a lot of good value players available. But after a...